Manchester Folk Festival is putting on another celebration of the very best in folk, traditional and roots music this October and the first wave of artists has been announced.
Now in its seventh year, the festival takes place over three days and will be based around the Northern Quarter and Ancoats areas of the city with venues including Band on the Wall, The Stoller Hall, Hallé St Peters, Night & Day, SOUP and New Century Hall all involved.
The first wave of artists announced for the festival, which runs between 19 and 21 October, is a mixture of well-known names who have been at the top of the folk scene for years and exciting new emerging artists, with plenty of local talent also being celebrated on the line-up.
We've taken a look through the programme that has been announced so far and picked out half a dozen shows at the festival that you won't want to miss out on. For more information about the event, which is run by the English Folk Expo, visit the Manchester Folk Festival website.
Oysterband
With decades of experience on the scene since they were founded in 1976, folk-rockers Oysterband will need very little introduction to most fans of British traditional and roots music.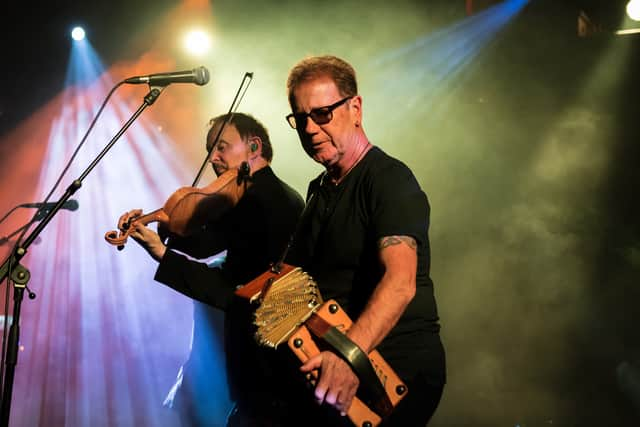 With 13 albums and a DVD, five BBC Folk Awards and 35 years of busy touring on the road under their belt, the group has won themselves legions of fans with their arrangements of traditional material and self-penned songs. Their notable career successes include their 1993 release Holy Bandits and their 2011 reunion album with June Tabor, Ragged Kingdom.
Oysterband will dip into their vast back catalogue amassed through almost five decades in music at The Stoller Hall on Saturday 21 October.
Merry Hell
Making the short trip from Wigan to take part in Manchester Folk Festival are Merry Hell, whose folk-rock sound and live shows have secured them considerable success on the scene.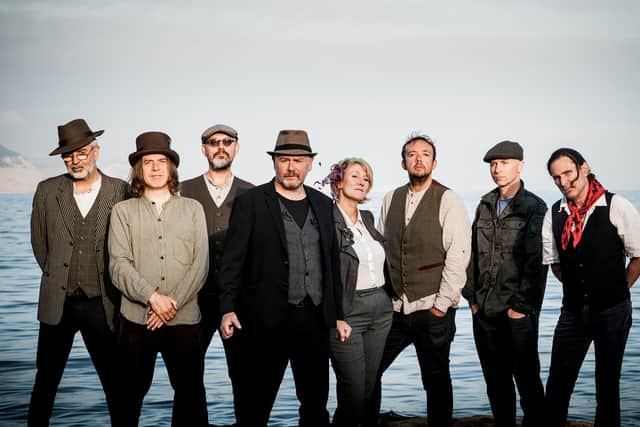 The group has made six albums, including its most recent release Emergency Lullabies, which showcase the band's songwriting and socially and politically-conscious lyrics.
Merry Hell will be playing at SOUP in Manchester on Friday 20 October.
Hack-Poets Guild
Hack-Poets Guild is an intriguing and innovative project bringing together a number of well-known names in the folk world for a new look at traditional material.
The group is made up of Marry Waterson, Lisa Knapp and Nathaniel Mann and started after they were able to make a trip to the Bodleian Library in Oxford to look at broadside ballads, the cheap printed sheets covering contemporary events produced from the 16th to the 20th century which were the forerunners of today's news media.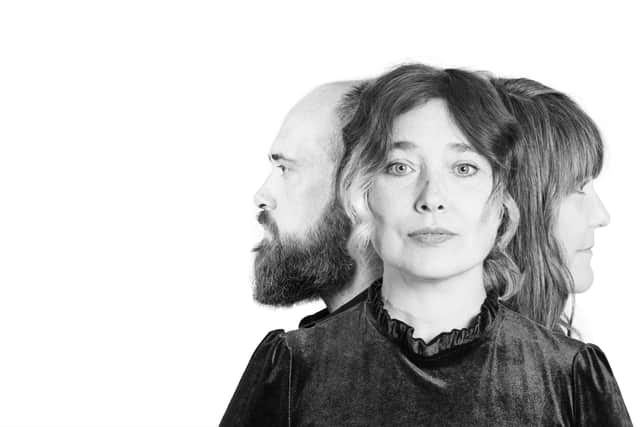 Hack-Poets Guild's album Blackletter Garland sees the trio reinventing and rejuvenating 12 of these texts for a contemporary audience, with the words being set to atmospheric strings and rustic instrumentation along with the group's vocal harmonies. The project is live in Manchester at Matt and Phred's on Thursday 18 October.
Granny's Attic
Granny's Attic is a trio which has picked up considerable critical and audience acclaim over more than a decade on the English folk scene since it started out in 2009.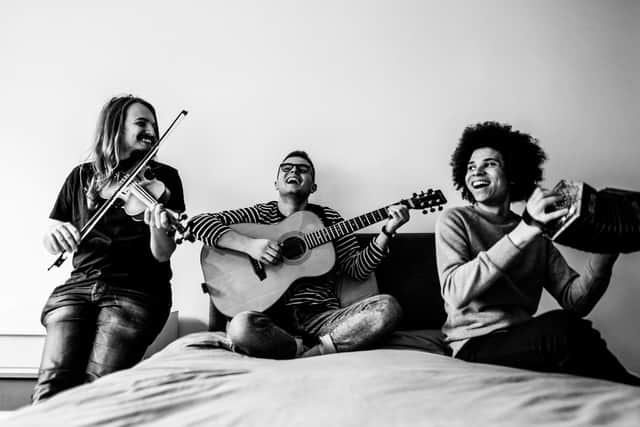 The group, which uses melodeon, concertina, guitar and violin along with vocals, has become renowned for its lively performances and its handling of traditional material. The latest album to showcase their sound is The Brickfields, which was released in October 2021.
Granny's Attic are playing at Manchester Folk Festival at the Hallé at St Michael's venue in Ancoats on Thursday 19 October.
Will Pound & Jenn Butterworth
Two of the most renowned instrumentalist on the British folk scene, harmonica player Will Pound and guitarist Jenn Butterworth had a chance meeting at a session in 2018 before their music travelled around the world as a viral sensation on the social media site TikTok.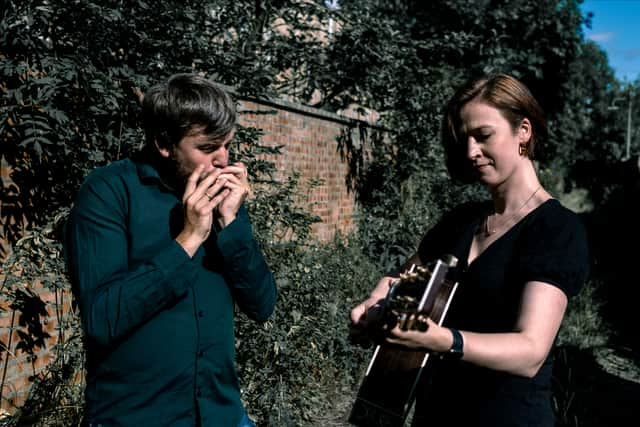 The duo arrive at Manchester Folk Festival after releasing their debut album Volume 1, which blends folk tunes with some distinct elements of the blues and other North American roots traditions.
Will Pound and Jenn Butterworth are also playing at Hallé at St Michael's and their gig is on Friday 20 October.
Suntou Susso
Suntou Susso is a renowned performer from The Gambia in West Africa on the kora, a 21-string harp-lute which is played across that region in countries such as Mali.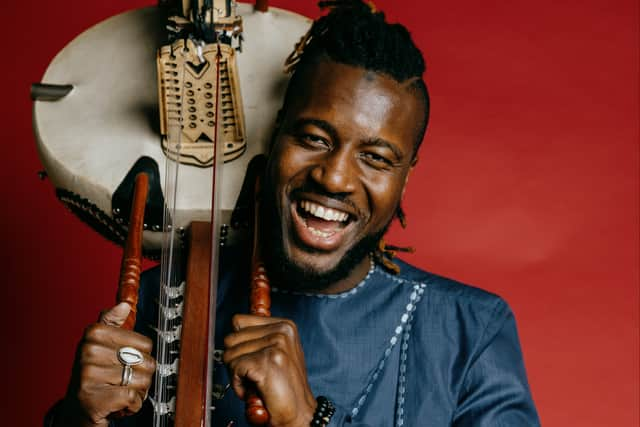 Susso, who is also a percussionist, a singer and a composer, began making waves on the UK music scene as soon as he arrived and his CV includes solo kora appearances at venues and festivals, contributing to experimental jazz projects and working with the likes of guitarist Tony Remy and opera singer Pumeza Matshikiza. He also runs workshops in schools and colleges teaching young people about drumming and playing the kora.
Manchester audiences can enjoy Susso's skills at Victoria Wood Hall within the Hallé St Peter's building in Ancoats on Thursday 19 October.