A huge celebration of all things Mancunian will take place on Manchester Day on Sunday 19 June 2022, after a two-year absence due to the pandemic.
The centrepiece of celebrations will be the return of a big Manchester Day parade through city centre streets.
The free family-friendly event promises lots of colour and fun with community groups joining in the parade, with music and dance across city cenytre squares along with live entertainment and food and drink.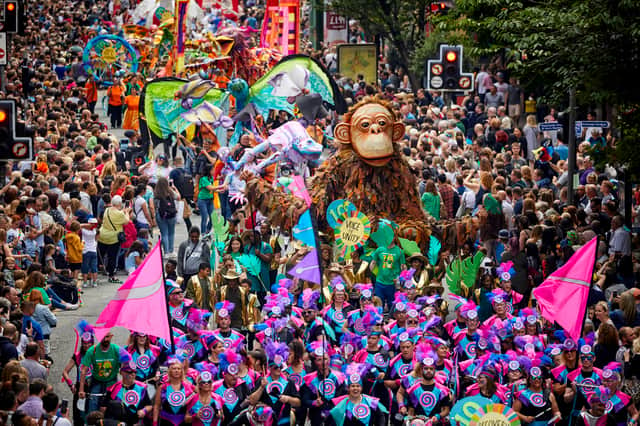 What's the Manchester Day parade route and times?
The route has now been confirmed for the day. The parade starts at 1pm and travels along Deansgate (from the Beetham Tower), before heading up St Mary's Gate, along Cross Street and John Dalton Street, then back down Deansgate.
Arts organisation Walk the Plank will again oversee the creation of artworks, costumes and props ahead of the day. And those behind the event are keen to make it as eco-friendly as possible, including by reusing and repurposing artwork from previous floats for this year's parade.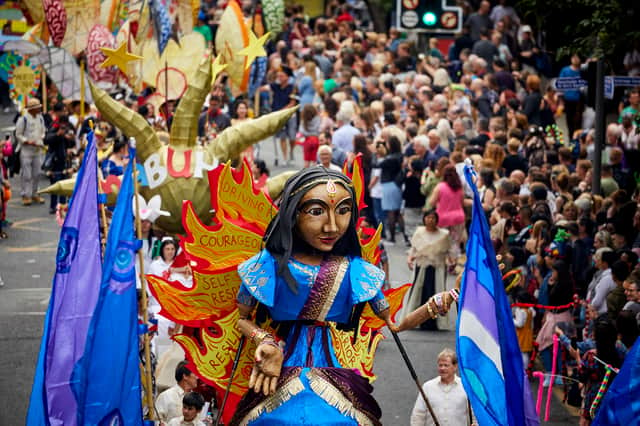 Many of the parade artworks are centred around the importance of climate activism and limiting carbon emissions.
This year's parade will see a gondola made from scrap metal, a train powered by pedal power rather than fossil fuels and the iconic bridges of Castlefield re-imagined as gardens in the sky.
Coun Pat Karney, chair of Manchester Day, said: "Sustainability and being green, has been and will always be, an integral part of the planning around Manchester Day. Our teams at Manchester City Council have been working hard to make the event eco friendly and ensure that we're as sustainable as possible.
This year sustainability is a main theme of the parade as our city's young people have recycled artworks, old costumes and show us how we can lead the way to a greener future.
"I would also urge Manchester Day party seekers to travel into the city centre using public transport to help minimise the carbon footprint of Manchester Day 2022. From trams, to buses to e-bikes, there's plenty of green ways to travel into the city this summer."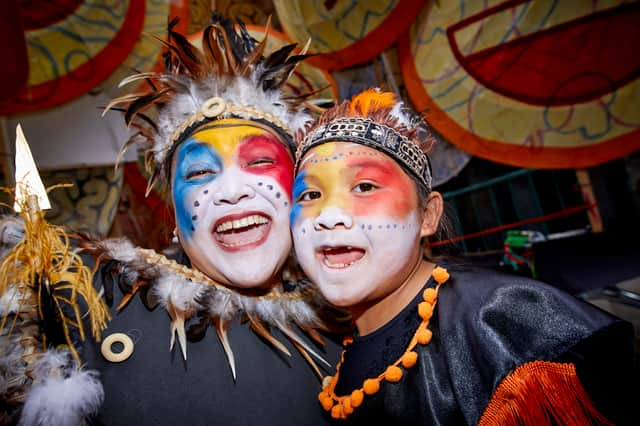 Liz Pugh, Creative Producer of Walk the Plank, added: "We're particularly excited to see how children and young people want to shape the future of the city, and how that might be reflected in the sections of the Parade.
"We know the impact of climate change is a big issue for them, and that will feature in some of the floats. And there's always great dance from some of the street crews, along with some of Manchester's best loved music."
What else is happening for Manchester Day?
The city's young people will take centre stage in Piccadilly Gardens where Manchester Youth Council has put together a packed programme featuring DJs, singers, dancers and poetry readings between 11am and 5pm.
There will also be face painting, a climbing wall, an Instagram wall to allow visitors to get the perfect social media snaps, and a graffiti wall for young people to express what Manchester means to them through art and creativity.
MCR Active will also be stationed in Piccadilly Gardens hosting a wide range of sports and games.
Manchester City Council has worked with the youth council to put together a vivid representation of the city's younger generations while celebrating their talents and diversity.
This is all part of Our Year 2022, which seeks to provide opportunities for young people and make up for some of the things they missed out on during the two years of the Covid-19 pandemic.
Coun Karney said: "Manchester Day 2022 feels even more special than it usually does because we're focusing this time on young people and the amazing contribution they make to our city. Manchester Day this year is for them.
"We've been working very closely with Manchester Youth Council to help make their ideas and plans for Piccadilly Gardens on the day a reality and to make sure it's a space they can use in a way that celebrates young people. "Manchester Youth Council have planned a schedule packed full of talented young people from all corners of the city. From poets and rappers to Instagram walls, Piccadilly Gardens is a must visit spot for Manchester Day fun seekers."