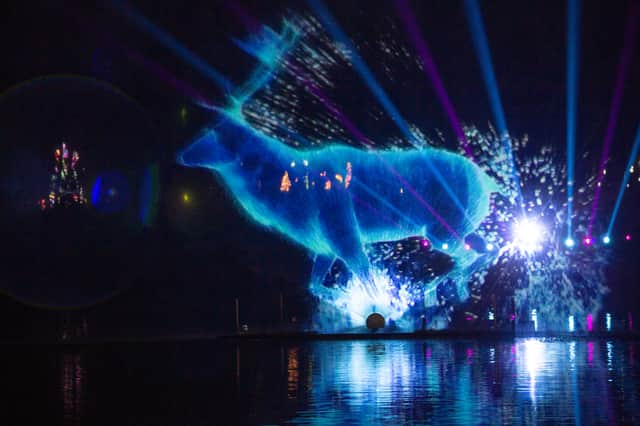 Lightopia's Watershow Deer
Lightopia proved a huge hit with visitors young and old last year and now it is returning to Heaton Park in Manchester for an extended run.
The immersive illuminations will this year include shimmering walkways, projected images and a giant tree bauble which visitors can go inside.
Lightopia 2021 will also feature a fantastical Magic Circus display, complete with illusional installations and interactive entertainment.
There is also an illuminated earth flower surrounded by musical drums you can play to power it, and a fantasy forest where you can spot a nine tailed fox, unicorns and out-of-this-world flowers.
Ian Xiang, creative director of Lightopia, says: "We are excited to bring a brand new Lightopia concept to Manchester this winter, a fantasy world that has never been seen before. Lightopia 2021 will be a dream world adventure, for families and friends to escape to this Christmas.
"We want our guests to become part of this new fantasy Lightopia experience, as they interact and engage with the luminescent sculptures that trail through Heaton Park."
When is it and how do I get tickets?
Lightopia was originally billed to be open to the public from Thursday 18 November, but is now selling tickets from Thursday 25 November until Monday 3 January. The event is closed on Mondays and Tuesdays, except during school holidays, and shut on Christmas Day.
It is open from 5pm to 10pm, and last entry is 8.30pm daily.
Advance tickets are priced at £20.00 for adults (or £22.00 on the day), £13.00 for children (or £15.00 on the day), and £60.00 for families of two adults and two children (£68.00 on the day). Children under three