I Kissed A Boy Manchester star says it's "about time" the UK had a diverse gay dating show
The I Kissed A Boy star from Manchester says it's "about time" the UK had a diverse gay dating show.
Watch more of our videos on Shots! 
and live on Freeview channel 276
Visit Shots! now
A star from 'I Kissed A Boy' said it's "about time" for a gay dating show - and says LGBTQ+ people would make reality TV "more interesting".
Ross Bester, 28, appeared on the first season of 'I Kissed A Boy' the UK's first gay dating show hosted by Danni Minogue.
The support worker wanted to go on the show to "find love" and feels the series is important to represent the gay community.
He said it is "about time" the UK had a diverse gay dating show.
Ross, from Manchester, said: "Being part of the gay community, we are not represented enough on TV.
"In terms of reality dating, it is very very heterosexual based.
"It is about time we had a show like this. If I am honest gay people would make the shows more interesting.
"Look at us. Look at how many people are talking about the show already. This is insane.
"Now that I Kissed A Boy is out, we are in our own lane and I feel like we don't need to hop onto any other TV programmes."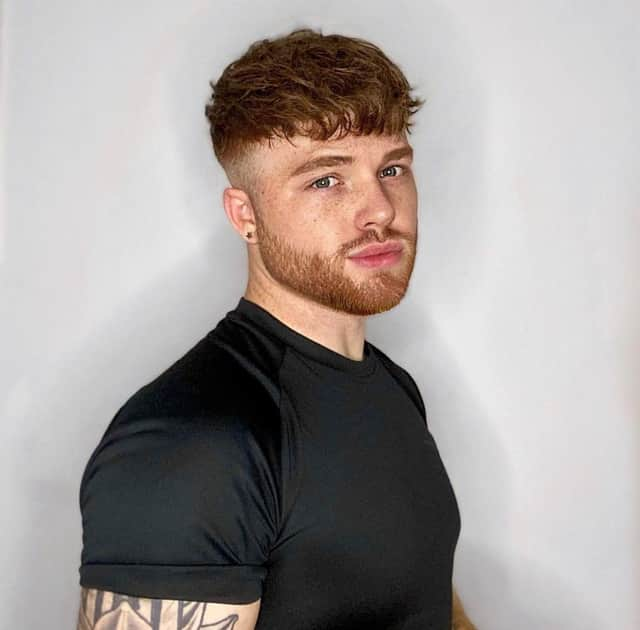 Ross said he is "proud" to be on the first series and he feels like the show is needed in the UK.
He said: "For me, the main reason to get involved is I wanted to find somebody.
"I had exhausted all my options in terms of my life here in Manchester. Dating apps weren't working for me. I just didn't like it - they are so boring.
"This opportunity came up and I wanted to grab it by both horns and obviously knowing that it would be the first ever is iconic and something that I would be so so proud to be part of.
"So many people are looking up to us and wanting us to tell our story. They are wanting to relate to us.
"That is the thing about not having anything like this on TV, there is nothing to relate to.There is nobody I can relate to on TV.
"I feel the show is able to bring that out and give people the opportunity to relate and I think that is really important."
In the first episode, the cast walked up to the masseria - an Italian villa - and met the boy they'd been paired with.
After meeting their match for the first time with a kiss, the boys are encouraged to get to know their new partners and give a relationship a try.
Ross was paired up with Joseph, 23, and said the pair shared a "banging kiss" together.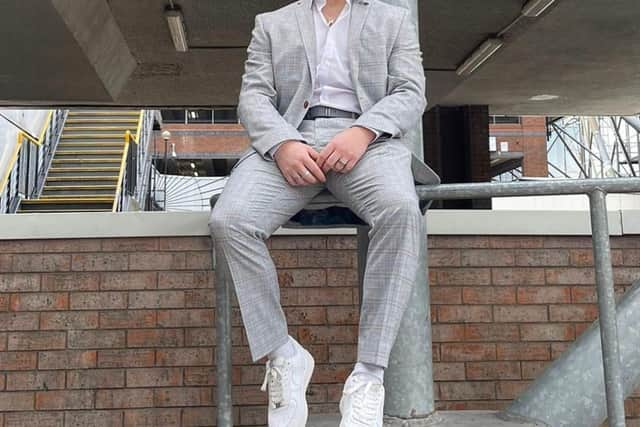 He said: "It was nerve-racking. My legs were shaking.
"I remember thinking the BBC have got me, they have matched me up with this person for a reason and I am willing to explore whatever that may be.
"I went full force with it. I had a banging kiss, and I am happy with how it came out.
"I remember thinking Joseph was gorgeous. He had a really cool outfit on and as I got closer to him he had amazing lips. He had the nicest smile, and his skin was glowing.
"In that moment it is so intense and it is so built up because you have been thinking for months 'What is this guy gonna look like, how he is gonna be, how will he sound'.
"So all those things are going through your head at the same time, but no, he is a beautiful soul."
Ross hasn't had the smoothest journey in the masseria, after first being paired with Joseph, cast members accused the pair of being fake and forcing their relationship.
Then, in Sunday nights double episode, three new boys entered and Ross took an interest in Ceejay, 27, and they shared a kiss.
Ross said: "Three couples had fizzled out, so the energy was quite low. We didn't know what we were doing.
"We weren't sure where our emotions were at, so having those new boys walk in on that day made the energy switch just like that.
"That was an amazing feeling, having new boys in is exciting. You want to get to know them, we had been together as an 11 for a little while so having new people in would really switch things up.
"When I saw them, I thought they were all very different and I am excited to see what they will bring to the masseria.
"I remember sitting in the pool and me and Ceejay were locking eyes immediately, so I thought there could be something there.
"He was so cute. He looked very groomed, he just looked fun and I thought I am interested to get to know him a little bit more."
Ross said the show was a "crazy journey" and a "roller coaster".
He said he loved how diverse the show was after originally being worried that the cast would be filled with "muscle gays".
He said: "When I walked in and I saw the cast I immediately felt at ease.
"I remember thinking how we were diverse. We were from different cultures, different shapes and sizes, different heights and we had different backstories.
"I remember feeling comfortable around people I can relate to. That was really important to me.
"I am so glad that the show was cast like that as I feel like that is very important."