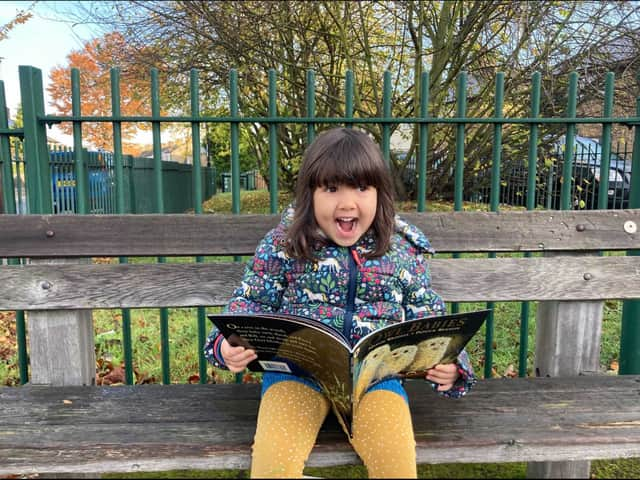 Free children's books will be appearing across Manchester
Eagle-eyed families out and about in Manchester this weekend could snap up some goodies as free children's books and activities are being hidden across the city.
The treasure hunt is being put on to mark the launch of a new early years' initiative coming to Manchester.
Where are the books being placed and how do I claim one?
The free gifts will be hidden across parks, museums and children's centres in Manchester.
They will be placed throughout the city centre between Friday and Sunday (19 and 21 November).
As well as books there will be a selection of stickers and games.
Altogether there will be more than 100 things to claim.
The gifts have all been chosen to be suitable for under-fives and are free to anyone who spots them.
The treasure hunt is being organised by Tiney, the childminding initiative launched by the Founder of Teach First.
All the items will be marked with tiney stickers and they will not be in any kind of packaging.
Books will be available across Manchester for people to snap up
Location hints and clues will be appearing on the Tiney Instagram page from Friday onwards to help families find the goodies.
What is tiney?
Launched last year, Tiney trains people to become childminders and open nurseries in their own homes.
Brett Wigdortz, CEO of Tiney and founder of graduate teaching initiative Teach First, said: "We're thrilled to be launching in Manchester. We need a strong early years sector if our children are going to thrive during their school years and highly-skilled childminders are the best way of delivering this.
"We hope local families have fun finding our Tiney gifts over the weekend and that their little ones enjoy the treats we've picked out!"