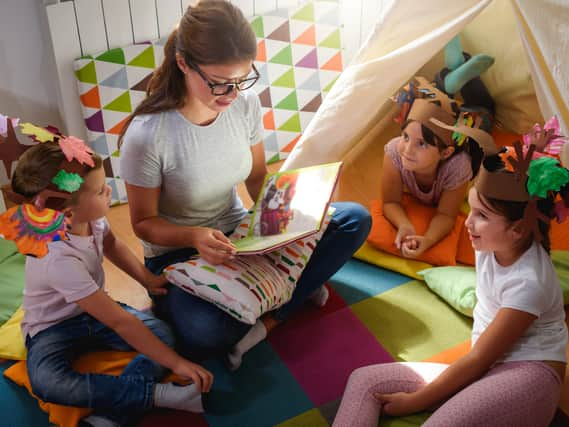 The idea of a nanny usually brings to mind either Mary Poppins wielding her umbrella on the silver screen or someone who is only found in a household of the super-rich.
However, the sector is keen to dispel those ideas as it launches a major recruitment drive in Greater Manchester.
The industry is seeking hundreds of people to become nannies as childcare companies are inundated with requests for help from under-pressure parents.
Why is the childcare industry looking to recruit in Greater Manchester?
The sector says it has seen a decline in the number of people working in childcare roles due to the Covid-19 pandemic.
Some were international students who decided to return home while others who were balancing employment and doing degrees found alternative work during the lockdowns.
And prior to that some workers from other countries decided to leave the UK following the Brexit referendum.
With parents now returning to something closer to normal life around work and schooling, they are desperate for some assistance.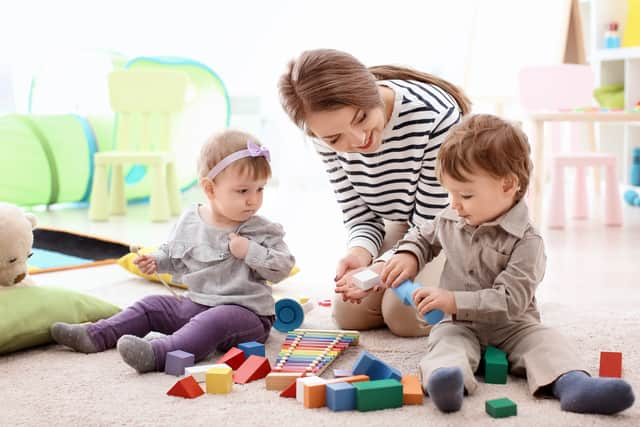 Rachel Carrell, the CEO of Koru Kids who founded the company in response to her own difficulties obtaining childcare, said: "A combination of Brexit and Covid means many industries are struggling to hire at the moment.
"Childcare is no different. Many of our nannies are students who look after children around their studies. When Covid hit, some international students moved home and others sought other part-time work during lockdowns.
"Now that schools have reopened and people are returning to offices, parents need help.
"We're seeing requests for our services in Manchester rise 60% since the start of this year. Many parents simply can't juggle their full-time careers and their livelihoods with school hours."
To emphasise that nannies are not only for those with deep pockets, Koru Kids is also bringing a nanny-share scheme to Manchester.
Parents and families who only need a few hours of help here and there can team up with others to share the cost.
That, the company says, can bring the cost of having a nanny down to somewhere around £7.50 an hour.
Normally it costs around £13.50 per hour to hire someone through the firm, with a minimum offer of three hours' work per week.
How big is the demand for childcare assistance?
Koru Kids says that on its own it is looking to recruit around 2,500 people across the UK to be nannies each month in order to meet demand.
It has recently expanded into Manchester following a period of sustained growth and now has some 11,000 nannies on its books.
Ms Carrell set up the company after her first child was born and she realised how difficult it was to arrange childcare around a job, in her case working as the CEO of online doctor service DrThom.
She said: "Accessing suitable childcare is one of the biggest problems families face in this country, and the pandemic has only made things more difficult.
"The system is broken, and it's left to parents to plug the gaps – often to the detriment of their career prospects and family lives."
Who is becoming a nanny?
Many nannies are students or creatives who are earning part time in a role which is flexible enough to be juggled around studies or other work commitments.
However, the role is also becoming increasingly attractive to women aged 45 and above who may have already seen their own kids fly the nest and are able to use their experience to help other families for extra income.