Classical music aficionados are once again spoilt for choice after The Hallé unveiled its latest season of concerts.
Alongside top-notch performances of orchestral music at The Bridgewater Hall, there will be a new series of lunchtime chamber music recitals at the award-winning Hallé St Peter's in Ancoats.
A stellar line-up of musicians has been announced while the works featured range from much-loved staples of the classical repertoire to neglected masterpieces and premieres.
Following the success of The Hallé's digital concerts over winter and summer, a number of the events are also being filmed.
We've had a look through the programme and picked out five concerts we think are must-see events:
A Sibelius symphony to open the season
The programme gets under way on 23 September with a concert which will be played three times.
Under the baton of its music director, Sir Mark Elder, the orchestra will play Sibelius' Second Symphony, a work it premiered in Britain. It is a work full of the famous Finnish composer's sweeping melodies and packed with dramatic moments.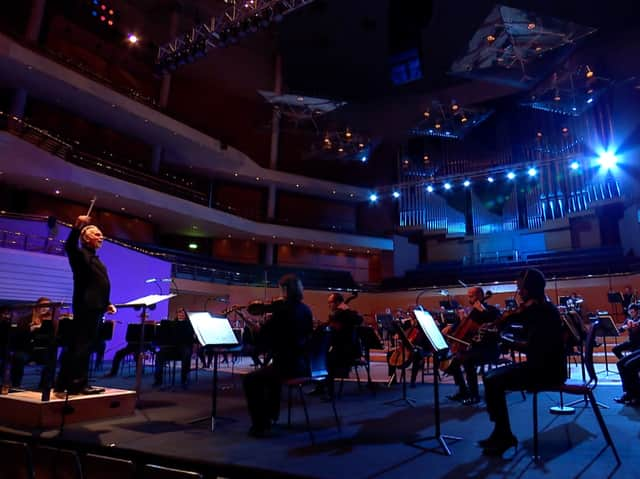 It is on the bill alongside Thea Musgrave's homage to Sibelius, Song of the Enchanter, and two composers who had a teacher and pupil relationship when it came to orchestration.
Ravel's Piano Concerto in G Major, which runs from circus-like high spirits to a deeply-felt slow section, will feature top young pianist Benjamin Grovesnor on the soloist's stool, while Vaughan Williams' ever-popular and beautiful Fantasia on a Theme of Thomas Tallis will open the season and the concert.
African-American composer Florence Price gets her moment in the spotlight
Since the murder of George Floyd last year classical music has been reckoning with the issues of racial injustice highlighted by the Black Lives Matter (BLM) movement.
One figure who has come back into the limelight is the remarkable Florence Price, the first Black woman to have a symphony played by a major American orchestra.
Manchester audiences will be able to hear her abilities at a concert featuring her piece Ethiopia's Shadow Over America in mid-October.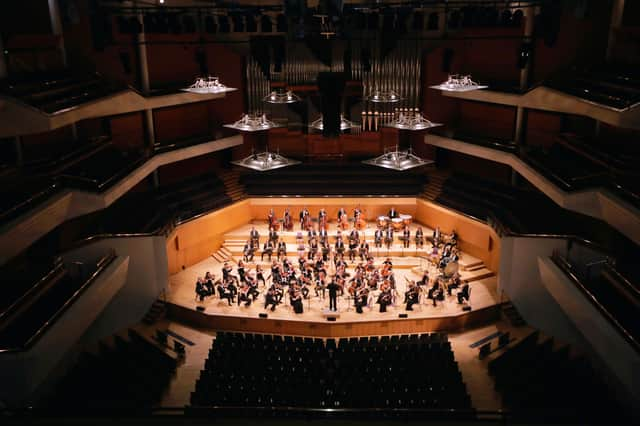 It is programmed alongside another American piece, Samuel Barber's Violin Concerto, and Dvorak's Symphony No.9 'From The New World', inspired by his time in the US and which has a Largo slow movement readers of a certain age will remember from its use in a famous Hovis advert.
Both the Price and Dvorak works draw influence from African-American spirituals.
Classical meets country music
Two seemingly unlikely musical companions will be brought together at the concert The Hallé Goes To Nashville.
The orchestra is taking a trip to Tennessee and teaming up with a rhythm section and four vocalists to perform classic songs by the likes of Glenn Campbell, Dolly Parton, Johnny Cash, Willie Nelson and The Eagles.
Saddle up and head to Manchester on 20 November for a rhinestone-studded celebration of country!
Hallelujah! An all-time favourite will be heard once again
Handel's oratorio Messiah has been loved by generations of classical music fans and is often performed in the run-up to Christmas.
The piece will be heard in Manchester at the start of December with Sofi Jeannin on the conductor's podium.
Music fans will be able to hear some of the best-loved choral and vocal music ever written, with highlights including the famous Hallelujah Chorus, the beautiful He Was Despised and For Unto Us A Boy Is Born.
A piece performed by the soloist it was written for
Wynton Marsalis is known for his work in both the jazz and classical fields, and he wrote a Violin Concerto for the Scottish musician Nicola Benedetti.
The former BBC Young Musician of the Year champion will bring the work to The Bridgewater Hall in December, taking listeners on a journey through her Scottish background and Marsalis' African-American heritage.
Cristian Macelaru will conduct the orchestra in a programme which opens with Bernstein's glittering overture from Candide and Mussourgsky's Pictures At An Exhibition in Ravel's orchestration.
There's a lot more to enjoy in the latest programme unveiled by The Hallé.
More classical highlights including Gemma New conducting Walton's Cello Concerto with Laura van der Heijden as the soloist, the Hallé's Artist in Association Ryan Wigglesworth conducting his own Piano Concerto performed by Marc-André Hamelin with Schumann's Second Symphony. an evening highlighting Czech music and Natalya Romaniw singing Strauss's Four Last Songs.
There's also a rousing Russian Extravaganza night featuring favourites including Tchaikovsky's 1812 Overture and a concert exploring the music of Elton John.
The chamber music series in Ancoats, meanwhile, includes masterpieces by the likes of Schumann and Beethoven.
What does the orchestra say about the season?
After the toll that Covid-19 has taken on the creative industries there is a palpable sense of relief to be getting back to something resembling normality.
Music director Sir Mark Elder said: "We are all thrilled once more to be able to welcome everyone back to The Bridgewater Hall and a full and ambitious Hallé Autumn season.
"As we glimpse normality once again, we can, together, look forward to some magnificent music making.
"We will announce our Spring concerts in October, but until then there are treasures to be discovered and wonderful stories to be told."
Hallé chief executive David Butcher said: "We're completely thrilled to be returning this autumn for a packed season of inspiring concerts featuring an array of iconic music, new works and great artists offering an illuminating experience for our Greater Manchester audiences.
"Alongside the world class acoustics of The Bridgewater Hall, the venue's state of the art ventilation and friendly staff will enable our loyal audiences to experience the visceral power of live music in safety and comfort as we emerge from the confines of this terrible pandemic."