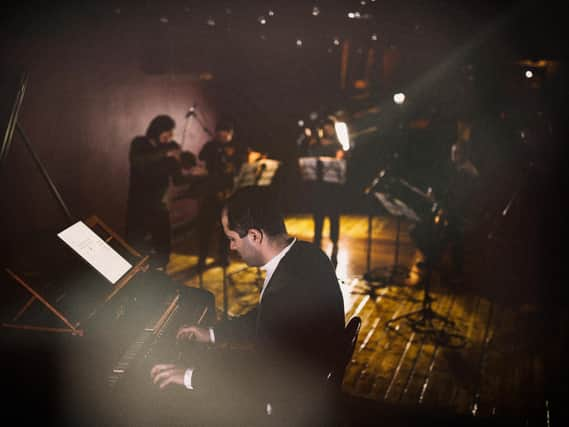 The Manchester Collective is preparing to bring its daring approach to classical music to the Royal Albert Hall this month.
The group will make its festival debut on August 17.
Fittingly for an ensemble that has become known for its experimental approach to programming and ground-breaking collaborations, the Collective's first Prom will not follow well-trodden classical paths.
Instead it will head to London with a concert celebrating musical outsiders that it hopes will challenge perceptions.
What will the Manchester Collective perform at its debut Prom?
The ensemble, which is celebrating its fifth anniversary this year, is teaming up for its first appearance at the world's best-known celebration of classical music with Iranian-American harpsichordist Mahan Esfahani.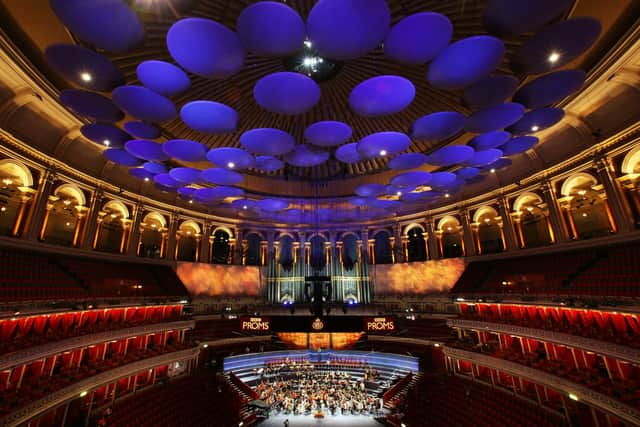 The programme includes Joseph Horovitz's Jazz Concerto for the unusual forces of harpsichord, strings and drum kit.
Horovitz has often been overlooked by the classical music world but he is a prolific composer whose work takes in ballet, opera, TV and film.
The Prom also includes Julius Eastman, who was a major voice in the development of American minimalism in the 1960s and 1970s but who struggled to fit in to the musical landscape of the time as he was African-American and gay.
Much of his music has been thoroughly neglected and the Collective's performance of a new string arrangement of The Holy Presence of Joan D'Arc will be a world premiere.
Remarkably it will also be the first time a work by Eastman has ever been played at the Proms.
Also on the bill is Górecki's Concerto for Harpsichord and Strings, the Suite in Old Style by the British-Bulgarian composer Dobrinka Tabakova for solo viola, harpsichord, and string orchestra, and Edmund Finnis' The Centre is Everywhere.
The latter piece is for 12 strings and was commissioned by the Manchester Collective. It also forms the title of the group's latest release.
What does the group say about its Proms debut?
Manchester Collective violinist, co-founder and music director Rakhi Singh said: "It's an incredible milestone for us to celebrate our fifth anniversary with a BBC Proms debut this summer.
"We've played in warehouses, concert halls and club spaces, and now can't wait to bring our unique approach to one of classical music's biggest festivals, performing on that iconic Royal Albert Hall stage with our friend Mahan Esfahani.
"We'll be asking audiences to come along with open ears and open hearts as we shine a light on two composers of immense talent – Joseph Horovitz and Julius Eastman.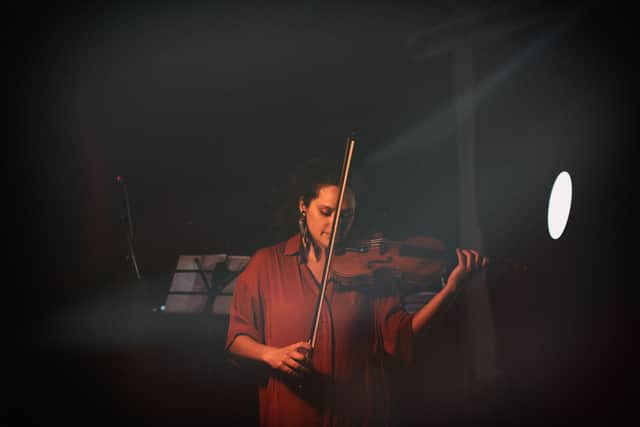 "Outsiders to the music 'establishment', they've not always received the acclaim they deserve and we're honoured to have this opportunity to share their music more widely.
"Like us, Mahan is always exploring new creative approaches to sharing the experience of classical music, challenging perceptions and conventions of the artform.
"What better piece to perform with him at the Proms than Horovitz's exhilarating Jazz Concerto which, just like Mahan, completely defies description or categorisation. We can't wait."
About the Manchester Collective
Founded in 2016, the group performs a combination of cutting-edge contemporary music, classical masterpieces, and staged works.
It has become known for its unusual programming , for taking classical music to unusual locations and for collaborating with creatives in different artforms on unique projects.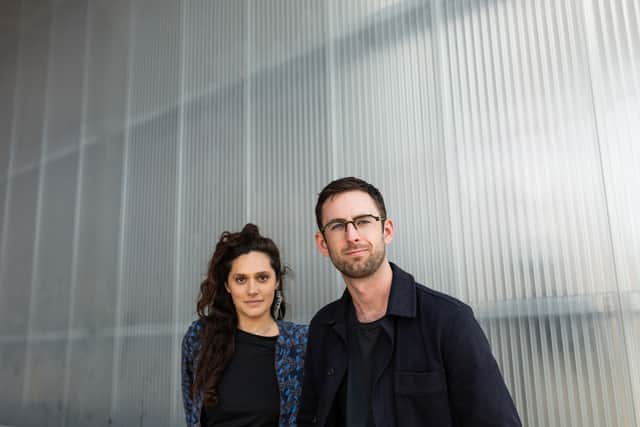 It released the Recreation EP in September 2020 and followed that with its first full-length album The Centre Is Everywhere in March.
New music is an extremely important part of the Collective's work and it regularly commissions pieces from composers.
It also allows music fans to hear an array of neglected and challenging works by 20th and 21st century talents alongside pieces by more established names.
Do I have to travel to London to hear the Proms concert?
In a word, no. The Collective is warming up for its big London show by giving the same programme at Halle St Peter's in Ancoats on Sunday (August 15).
You can also tune into BBC Radio 3 as the Prom on August 17 will be broadcast live.
What else is the Manchester Collective doing?
The group recently announced its 2021-22 season, which is its most ambitious yet.
As well as shows at the Grade-II listed building in Ancoats throughout the rest of this year and into next year, they will also be performing at the White Hotel, Salford's former MOT garage turned underground music and arts space.
The most eye-catching announcement, though, involves a collaboration celebrating music and food with chef Sam Buckley of Stockport restaurant Where The Light Gets In.
There will be performances with organic, locally-grown food served up along with the music, a film exploring the creativity of musicians and chefs which culminates with a recorded meal and performance by soprano Ruby Hughes.
For more information about the group, including how to book tickets for its Manchester shows, visit the official website.