A celebration of the libraries of Greater Manchester is back after a successful debut year with a packed programme of more than 90 events taking place across all 10 boroughs of the city-region.
A host of famous faces from the worlds of writing, acting and entertainment are taking part and there are events ranging from culture to wellbeing.
Here's our guide to what's on over the five packed days of the festival.
When is the Festival of Libraries and what's on?
Manchester UNESCO City of Literature's Festival of Libraries takes place across Greater Manchester between Wednesday 15 June and Sunday 19 June.
In total there are more than 90 events taking place.
The festival, which is supported by Arts Council England, showcases everything that libraries have to offer, with events focused on wellbeing, culture and creativity, digital and information, and reading.
The programme contains digital art commissions, exhibitions, dance, performance, panel talks and walking tours.
The full programme is available to browse on the Festival of Libraries website here, and you can find out the information you need about attending the events there too.
What are some of the highlights of the programme?
The Inspired By Libraries strand brings together authors, poets, broadcasters, activists and creatives for conversations on the importance of libraries.
Have You Seen My Duckling? is an interactive session which is aimed at helping parents who speak minority languages get the most out of their local libraries and introduce their children to the joys of reading. The event will build a multi-lingual narrative based on a popular book for children.
Print Me A Poem will involve one of Lemn Sissay's works being printed in poster form on the ancient wooden printing press at Chetham Library, while also finding out about Manchester's Tuppenny Weddings and the 'staring lies' told to visitors by the Bluecoat Scholars in the 1830s.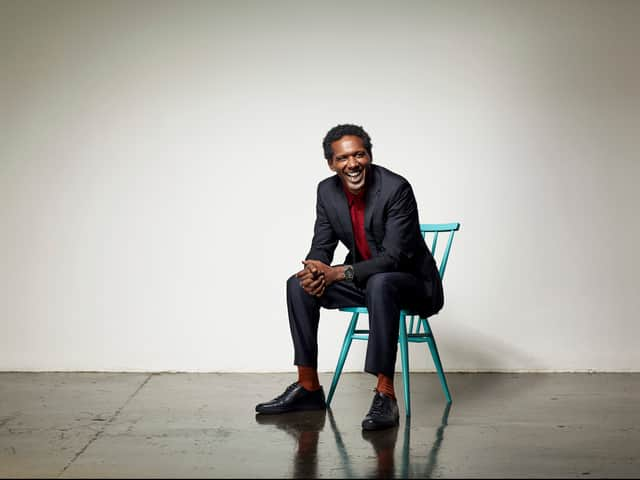 There will also be a Migrant Voices Takeover in libraries across Greater Manchester featuring musicians from Olympias Music Foundation.
Greater Manchester Mental Health Library is hosting a shared reading group while a special show for young children uses projection, dance and storytelling to build a narrative around three little penguins having fun inside their igloo in Rochdale and Wigan libraries on Friday 17 June.
There will also be tours of Manchester University and Bolton NHS Libraries and on Saturday 18 June people will also be able to follow a trail of artworks in 10 city centre locations which is part of Happy, Safe and Free, a project promoting understanding and empathy for refugees.