Festival Manchester: what's on at the free Wythenshawe Park celebration event organised by churches & when
Churches from across the city-region are coming together with charities and businesses to put on the weekend of activities.
Watch more of our videos on Shots!
and live on Freeview channel 276
Visit Shots! now
A large open-air celebration weekend organised by dozens of churches working together with charities and businesses is coming to a Manchester green space.
Festival Manchester will take place in Wythenshawe Park between 1 July and 3 July and will feature family-friendly activities, white-knuckle rides and a beach.
The event has been backed by local politicians and the organisers say it is part of their ongoing efforts to bring faith groups together to tackle social problems in the city-region.
What is Festival Manchester and what will be on at the event?
Festival Manchester is happening at Wythenshawe Park between 1 July and 3 July.
There will be a fun fair, a family fun zone, a white-knuckle sports zone and a huge beach.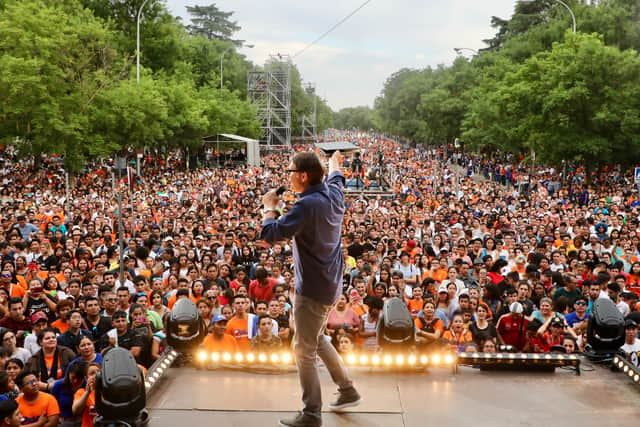 Other attractions include a high-tech gaming lobby, performances by a mass children's choir and music from artists including Goodboys, Lecrae, Kingdom Choir, Matt Redman, LZ7, Saintz, Guvna B, OTC, Amongst Wolves and SoulBox.
The festival runs from 4pm until 9.45pm on Friday 1 July and from 2pm until 9.30pm on Saturday 2 July and Sunday 3 July. All the events are free.
More information is available on the event website here.
Why is Festival Manchester taking place?
The organisers say they want to bring local churches, charities and communities together to help address social problems in the city-region which are currently being made worse by the cost of living crisis.
They want to help tackle issues such as food poverty, homelessness, damage to the environment and the need for more safe and loving homes for children and teenagers in care.
In the run-up to Festival Manchester the organisers put on Love Where U Live community action projects to support communities with local problems such as graffiti and littering.
There were also events for women, businesses and those experiencing homelessness bringing a Christian message of hope to Manchester.
In addition key stage two pupils from across Greater Manchester were given the opportunity to be part of the festival's Soul Children Choir.
The group will be on stage throughout the weekend, including on the Friday which is dedicated to young people.
What has been said about Festival Manchester?
The festival organisers said they were looking to put smiles on people's faces after a tough two years battling the Covid-19 pandemic and said they were looking forward to seeing people having a positive impact in their local areas around the event.
Andy Hawthorne OBE, founder and CEO of The Message Trust, said: "From 1 – 3 July we're filling Wythenshawe Park with live music, a fun fair, extreme sports, huge beach, hi-tech gaming lobby, inflatables, kids' zone and so much more that everyone across Greater Manchester and the North West can come and enjoy for free.
"It's all being put on by hundreds of churches from across our region who want to bring the community together and share a message of hope with people as they have fun.
"In the build-up to the festival weekend, you may see teams out clearing litter from streets, tidying up gardens or planting some of the 5,000 fruit trees we're adding to the local environment. We can't wait to welcome you to Festival Manchester."
Andrew Palau, from the Luis Palau Association, said: "The world has been through a tough time these past few years with wars throughout the world, incalculable impacts from the Covid crisis, the current cost of living crisis, and so much more.
"But we have a Christian message of hope that will speak to people in the midst of these circumstances, just as it has done so, unfailingly, throughout the ages.
"We are honoured to have been invited to join with hundreds of churches and organisations across the North West of England to share this message and how it has impacted us.
"We believe it will contribute to long-lasting relationships and societal transformation."
The event has also received backing from local political figures.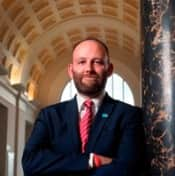 Paul Dennett, mayor of the City of Salford and deputy mayor of Greater Manchester, said: "After a really difficult few years following the Covid-19 global pandemic it is great to see community, voluntary and faith-based organisations coming together to celebrate the amazing work our residents and communities do all-year-round through a free family friendly music festival.
"Festival Manchester will be a real spectacle in celebrating our city-region's rich and diverse talent and creativity, bringing people and communities together, whilst also providing many activities for residents of Greater Manchester and beyond to get involved in."