If freshly baked, warm and gooey cookie dough is your thing, you'll be delighted with the opening of the Trafford Centre's latest food offering.
My Cookie Dough, a cult favourite with popular branches in Liverpool and Leeds, will be serving up its sweet, sticky treats when it opens its new unit by the Odeon on Saturday 11 June.
The pudding comes in a dozen flavours, and is topped with a choice of melted chocolate, ice cream or Kinder, Lotus Biscoff, Nutella and Oreo flavoured sauces.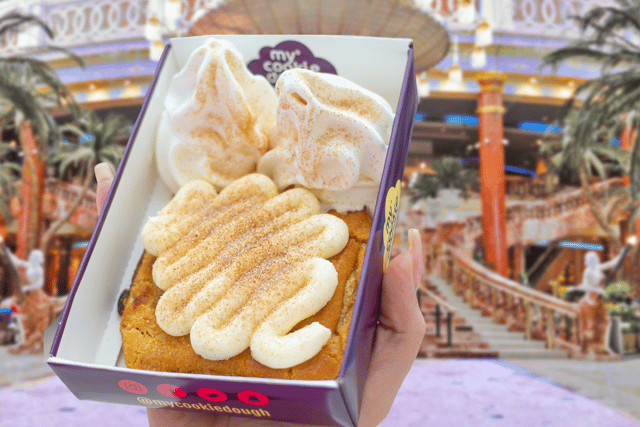 The shop also offers cookie dough milkshakes.
To celebrate the store is offering its first 100 customers a free cookie dough serving on a first come, first served basis from midday on 11 June.
Angie Gewargis, co-founder of the chain, said: "We're so excited to re-launch our My Cookie Dough Store in Manchester - revealing a whole new look, menu, location, and brand new freshly baked cookies to takeaway.
"We were overwhelmed with the success of our new cookie dough café in Leeds (launched in March) and our new store in Liverpool One (launched in May) that we decided to bring the new and improved My Cookie Dough concept to the people of Manchester! We can't wait to open the store and welcome people down to try free cookie dough. We hope to see old friends and new."