Manchester city centre is once again staging a spectacular celebration of Eastern European heritage and culture as a popular free festival returns.
Góbéfest is back with three days celebrating the legendary region of Transylvania and the Carpathian Basin in June.
Festival-goers can expect music, dance, culture, food and drink from the area at the event, which is now in its sixth year.
Here's our guide to what Góbéfest is and some of the highlights of the 2022 programme.
What is Góbéfest and when is it on?
The festival has been offering Mancunians an immersive experience in the culture and heritage of Transylvania and the Carpathian Basin since 2017.
And the 2022 event once again shines a light on this intriguing region, with performers from countries including Croatia, Hungary and Romania all involved.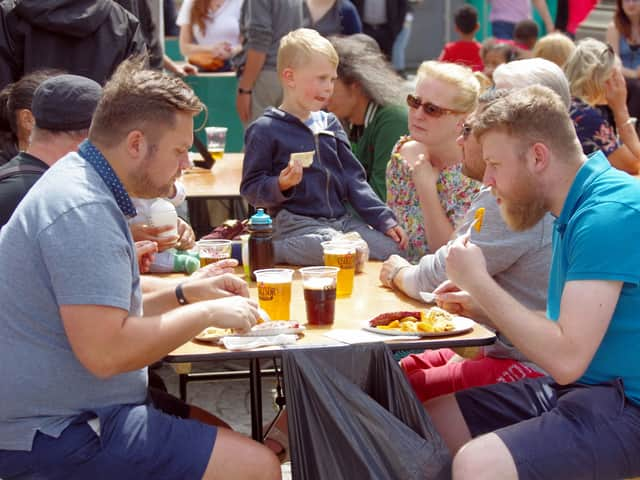 This year's Góbéfest take places between Friday 24 June and Sunday 26 June across Manchester's Cathedral Gardens and Exchange Square.
Some of the performers and stall holders are expats now settled in Manchester or other parts of the UK, while others are travelling to the festival from further afield.
What's on over the three days?
Stages in Cathedral Gardens and Exchange Square are playing host to an array of bands, choirs, ensembles, orchestras, dance groups and solo performers.
There are musicians representing an array of folk traditions, including Transylvanian acts Barozda and Tokos Band, Hungarian six-piece Góbé Band and The Kalina Balalaika Ensemble, a community group for adults and young people in south Manchester which plays Russian and Ukrainian string instruments the balalaika and domras and rehearses at Chorlton Central Church.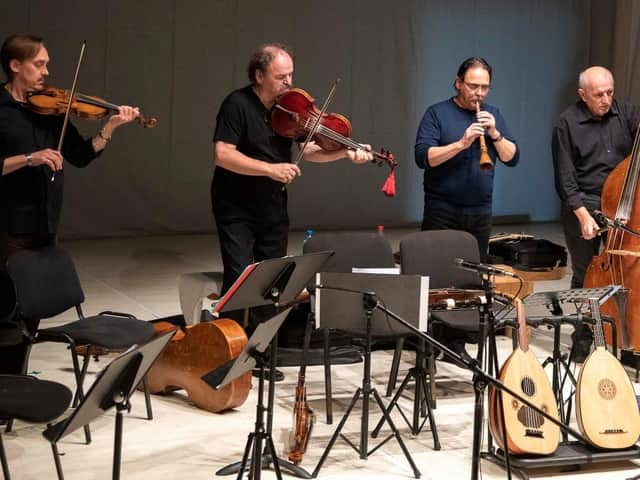 Other music acts include eclectic multicultural act MIRO Ensemble (the Manchester International Roots Orchestra), Manchester-based trio Chuva which combines Eastern European and Latin American sounds, Hungarian jazz musician Oliver Wolf (Zsolt Farkas), Budapest pop-rockers Stikli and the Hungarian Choir of Great Britain, a Góbéfest project which began during lockdown in 2020 and initially rehearsed over Zoom. before performing live for the first time at last year's event.
For the first time Sunday is a dedicated dance day, featuring folk groups in the Bulgarian, Hungarian, Romanian and Polish traditions.
They include Polonez Manchester, a Polish folk dance troupe that formed in the city in 1949, the Százlabú (Caterpillar) folk dance ensemble from Transylvania and Bulgarian horo dance group Gergiovden Folklore Fitness Group.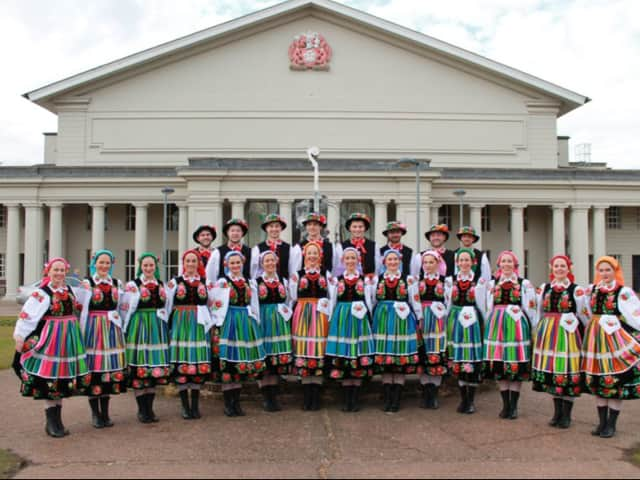 There is also a children's activity tent in Cathedral Gardens with fairytale-themed illustration workshops, storytelling, puppet theatre and zither music.
And a food and drink market is serving up popular dishes from around the region, including langos, chicken paprikash and goulash.
How was Góbéfest created?
Góbéfest was established in 2017 to celebrate the little-known culture and traditions of the Székler people, a minority group of ethnic Hungarians living in Transylvania, which is part of Romania.
It was started by Ottilia Ördög, who has worked in Manchester's music scene for over 20 years and is herself of Székely origin.
Ottilia has promoted drum and bass events, worked with Tony Wilson on In The City, managed the music department at Gorse Hill Studios and run her own not-for-profit Beat Bazaar Projects, which provides creative and cultural experiences for young people.
Over the last five years Góbéfest has grown to include more cultures from around eastern and central Europe, particularly around the area known as the Carpathian Basin including Hungary, Romania and Poland.
A Góbé is a friendly word for a "crafty Székely".