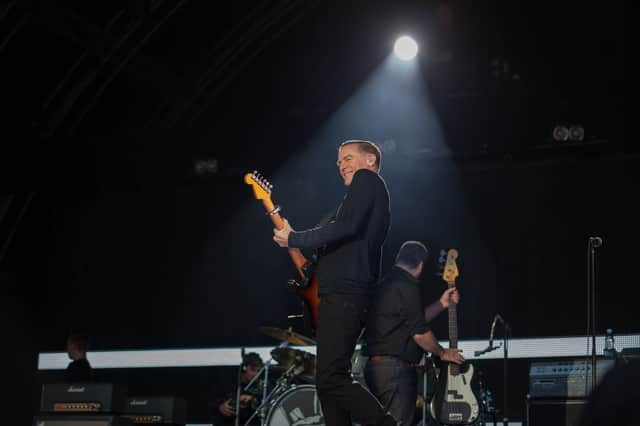 Bryan Adams is returning to the UK for a 2022 tour Credit: Shutterstock
Canadian rocker Bryan Adams has confirmed a leg of UK dates for his 2022 tour.
The 'groover from Vancouver' is holding a series of dates next summer following the release of his new album 'So Happy It Hurts' in March.
He will play 12 UK gigs, including 17 May 2022 at the AO Arena in Manchester, plus three at the Royal Albert Hall in London which were previously confirmed. He has also added a night at M&S Bank Arena in Liverpool on 18 May, 2022 among the newly announced extended dates.
How do I get access to pre-sale tickets?
To access the pre-sale for any of the gigs, you need to follow this link to promoters AEG Presents and register your email address. AEG says you will then receive an email asking you to confirm your info - and then a second email will follow with full details on accessing pre-sale tickets ahead of the general ticket release. The email contains a link to the pre-sale which opens at 9am on Thursday 14 October.
When are general tickets out and what are the prices?
Tickets go on general release at 9am on Friday 15 October, 2021 via AEG Presents here.
Tickets are priced at £64.90 for standing in the pit area and £53.60-£64.90 for reserved seating. Admin fees may apply.