Each October the UK marks Black History Month - and Manchester is gearing up to celebrate it in some style.
There are events going on across the city to celebrate the heritage and culture of Black people, acknowledge their contributions to UK society and to confront the issues they still face today.
From theatre and comedy to talks and delves into history and current affairs, here are some of the things going on across Manchester for Black History Month.
HOME is the place to be for Black History Month
Cultural venue HOME is pulling out all the stops for Black History Month with a packed programme of events including live and online theatre, a specially-curated film programme and a new exhibition.
Complicité has partnered with Fehinti Balogun for Can I Live? an online show which is a journey into the world of environmental activism as a young Black British man explores how his path has been changed by what he's learnt about the planet.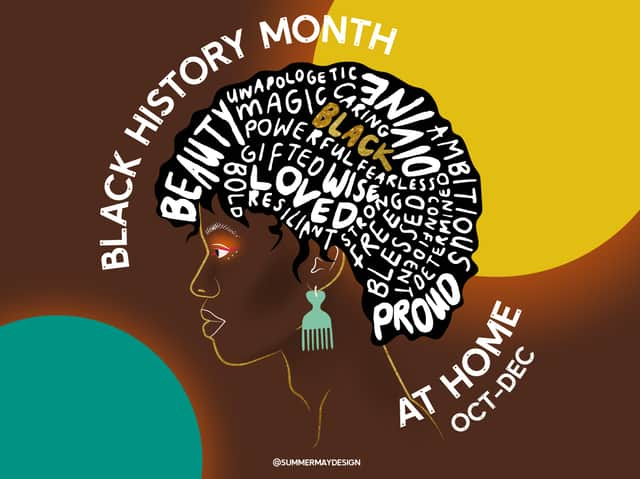 There will also be a post-show discussion on 14 October on responses to climate change from people of Global Majority ethnicities.
The venue's screens will be showing films such as The Story of a Three Day Pass, Barbershop, No Place Like Home, Waiting to Exhale, The Story of Lovers Rock, Hollywood Shuffle and Amazing Grace.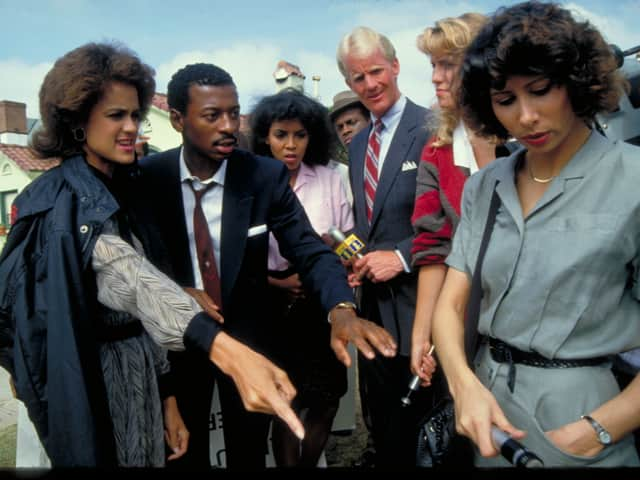 And in the gallery Michelle Ayavoro is working with Recovery Pathways for an exhibition designed and delivered online during lockdown to create a powerful testimony from those who have lived experience of mental ill health and recovery.
There will also be a number of other online events throughout the month.
Discussing statues and public memorials
As part of its contribution to Black History Month the University of Manchester is hosting a panel discussion on the issue of statues and public memorials.
It will be chaired by the university's professor of public history David Olusoga OBE, who is a familiar face on TV screens presenting A House Through Time and has also written the important history book Black and British.
The event will look at the tearing down of the statue of slave trader Edward Colston in Bristol in 2020 and comes after a consultation about statues, monuments and artworks in Manchester's public realm was held recently.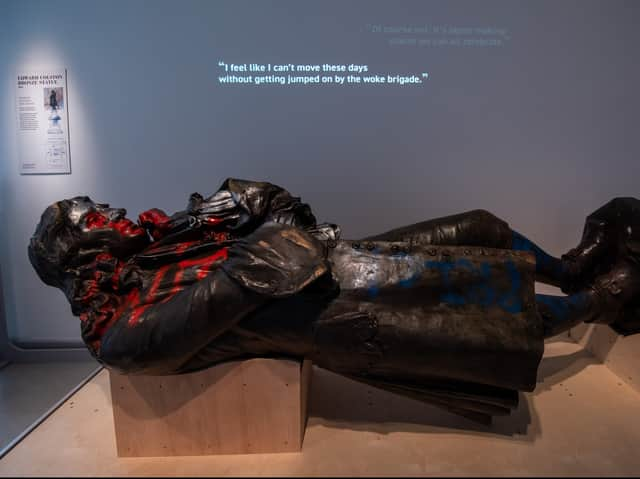 It will explore how important conversations around public monuments and diverse histories have become to communities.
Professor Olusoga said: "From Cecil Rhodes to Edward Colston to William Gladstone, the back stories of the men our statues depict (and the vast majority of them are of men) and the forgotten stories of why those statues were erected in the first place, and by whom, have bust into the national conversation.
"In the midst of the so-called 'statue wars' the question of what should become of the men cast in bronze or set in stone has never been more urgent."
The panel event is on Tuesday 5 October.
Celebrating diversity through the arts
Across the city-region arts and cultural venues will be finding ways to join in with Black History Month.
Comedy of Black Origin (Cobo) are putting on a special night of stand-up at the Frog and Bucket club in Manchester on Sunday 24 October.
As part of protests at the Conservative Party Conference the People's Assembly will be staging Knockout Blow, a community-led play about the life of Manchester boxing legend Len Johnson.
It aims to provide positive Black history and role models for the city and takes place in Piccadilly Gardens on Tuesday 5 October.
Cross Street Chapel is breaking the silence on the slave trade by putting on a unique immersive theatre show fictionalising an 18th century abolitionist meeting in speeches, story, and song on Sunday 17 October.
Cinema groups across the city-region are putting on films including Judas and the Black Messiah, about Black Panther Party activist Fred Hampton, Hidden Figures about three Black female mathematicians working on NASA's space programmes and Rocks which is about the lives of teenagers in London.
And a host of Black musical talent is taking to the stages of the city during October, with rap, soul, disco and jazz all on the gigs menu as well as shows such as Untold Orchestra's celebration of Nina Simone.
Events and workshops
Black History Month is an opportunity to explore in depth both the past and the present and a number of talks, events and workshops are taking place across Manchester.
The Working Class Movement Library in Salford is putting on the event Multiculturalism in northern England: history, issues and debates, discussing race relations along the M62 corridor and looking at the legacy of the riots in northern towns and far-right electoral successes in some of them. The event takes place on Wednesday 27 October.
Historian Ed Glinert will lead a free tour around the city exploring its associations with slavery and its connections to the barbaric trade on Sunday 17 October.
The University of Manchester hosts a discussion on health inequalities and building back better after the Covid-19 pandemic on Wednesday 20 October.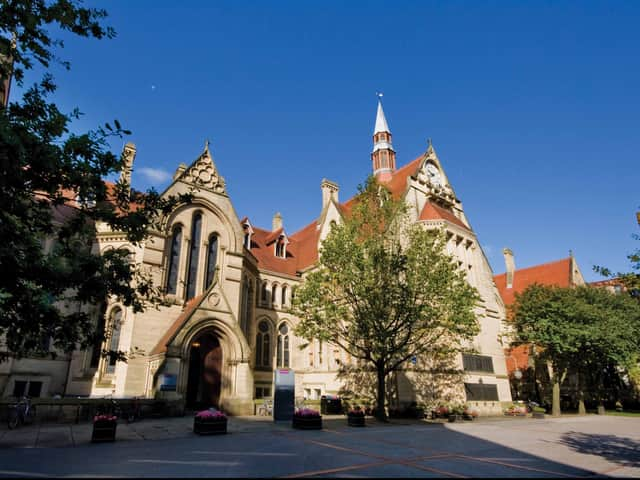 And Manchester Central Library is hosting Recognise or Demoralise? exploring history, culture, recognition and engagement with performances and speakers on Wednesday 6 October.
Celebrating Black History Month in the UK
The first celebration of Black History Month took place in 1970 at Kent State University in the USA, after lecturers and students there had proposed the idea the year before.
It arrived on British shores in 1987, when the first Black History Month in the UK took place, organised through the leadership of Ghanaian analyst Akyaaba Addai-Sebo.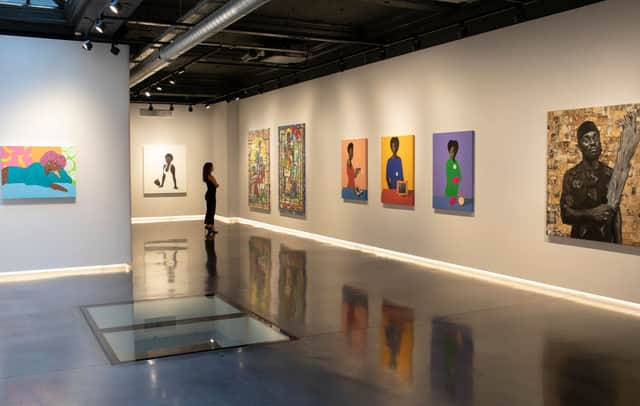 He wanted to recognise the contributions of African, Asian and Caribbean people to the economic, cultural and political life of the UK.
The 2021 celebration comes the year after high-profile Black Lives Matter protests across the world focused attention on issues such as structural racism and injustice in the wake of the murder of George Floyd in the US by a police officer.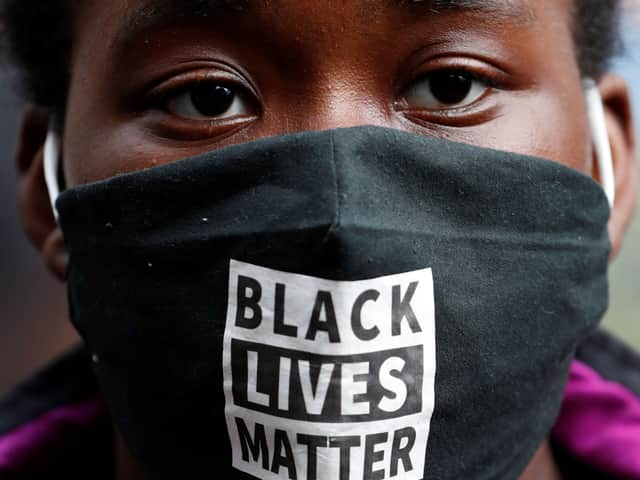 Black History Month UK is launching a new campaign for this year called Proud To Be and wants people to share things that they are proud to be.
As well as celebrating great figures and events from the past and present day, it also wants this month to recognise and lift up the contribution of all Black people living in the UK.