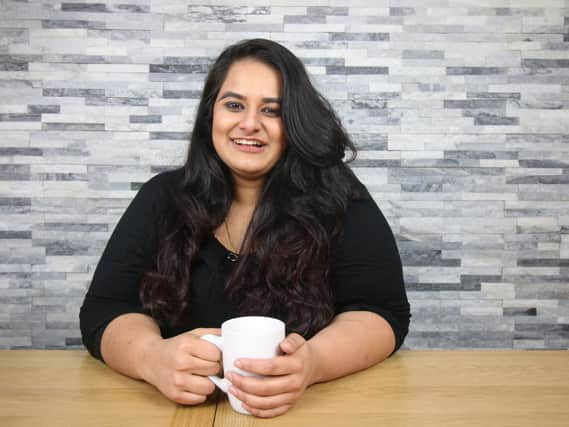 Manchester talent will be in the spotlight at the the UK's leading literary festival dedicated to writers, poets and broadcasters of South Asian descent.
And the bill includes poet and screenwriter Afshan D'Souza Lodhi and journalist, broadcaster and author Sarfraz Manzoor, both of whom are from Manchester.
Opening in Birmingham city centre, the festival features a glittering array of creative talent in a mixture of online and in-person events.
Returning to the live poetry stage
Born in Dubai but brought up in Manchester and now living in Levenshulme, Afshan brings her debut poetry collection re: desire to the festival.
The collection is a look at questions surrounding love, relationships and desire and what it means to live as a South Asian person in the UK with the burden of pressures and stereotypes.
Afshan brought the book out during the Covid-19 pandemic and is looking forward to getting back in front of an audience.
She said: "I've not done a lot of UK performances with the book because it has been really hard to do anything with Covid.
"Everybody has switched off a bit from online stuff so I've taken a back seat for a while.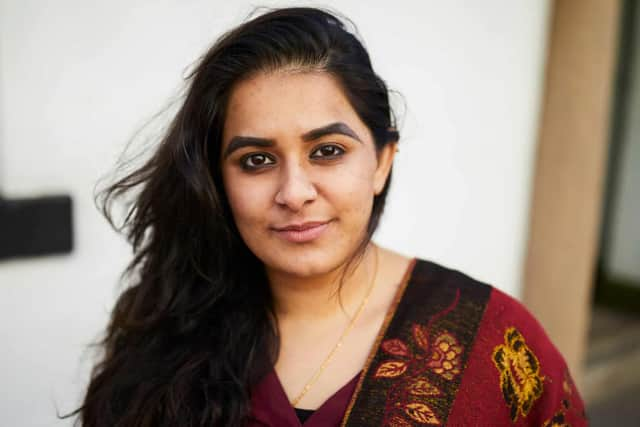 "I'm really looking forward to being at the festival. I've just come back from Mexico and the US which has been lovely and great fun.
"This collection, and all of my work, asks questions, and by asking questions collectively we can start living our lives in different ways.
"I hope it will ask questions of people who read it.
"There's a whole section of it based on the 36 Questions To Fall In Love, which made me think about how intimacy is about how much we know someone.
"People have said that seeing the book existing and being about love from a South Asian perspective has really made them feel affirmed in their existence, and as a writer I couldn't ask for more."
A book tackling tough questions of belonging and identity
Sarfraz, meanwhile, is appearing at the festival to discuss his new book They: What Muslims and Non-Muslims Get Wrong About Each Other.
Originally from Luton, Sarfraz came to study at the University of Manchester and never looked back.
His latest work has been acclaimed as a powerful portrait of divisions in modern Britain, tackling head-on difficult subjects around identity, belonging and ideas of otherness.
A journalist, author and broadcaster, he has written and presented documentaries for BBC radio and television, and is a regular columnist for national newspapers.
His first book, Greetings from Bury Park, was published to critical acclaim before being adapted for the big screen in 2019 and released around the world under the name Blinded by the Light.
Why events like this matter
Afshan will take to the stage on Sunday 19 September at an evening of poetry where she will perform alongside Shagufta K Iqbal who will read from her collection Jam Is For Girls, Girls Get Jam.
Sarfraz will discuss his book on Monday 20 September at an event which will be hosted by writer Gautam Malkan and includes a live in-depth interview and an audience Q&A session.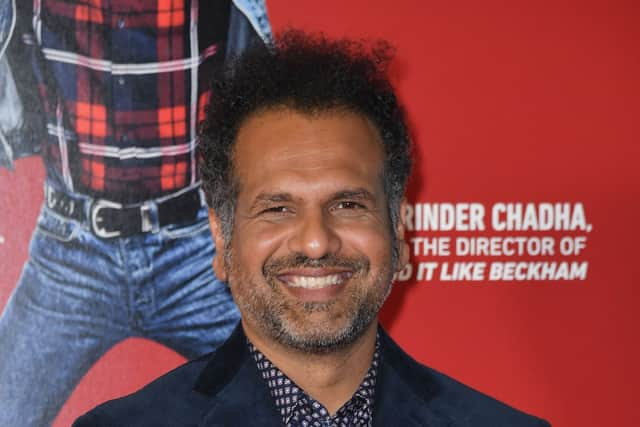 It will be Afshan's first appearance at DESIblitz but she is no stranger to hosting events aimed at improving literary diversity, having run a South Asian poetry collective and a conference for Black and Asian writers.
She shared her thoughts on the importance of spaces where creatives can come together to celebrate their work and achievements.
She said: "Representation is really difficult. I want to get to a point where we don't need to do things like this any more but in reality they are really important for people to build confidence, network and support each other.
"Until then it is an absolute joy to be at these events and take part in them.
"It's about great art coming through that we might not ordinarily have looked at or thought about picking up and reading.
"For me it's a two-pronged approach: it's for the writers and performers but it's also for the audiences and readers to see what other work is out there.
"It would be great for the general population to see that there are all these South Asian writers who exist."
Making sure the north's overlooked stories are told
Afshan is also very keen to celebrate Manchester and the north of England, saying she feels drawn to telling stories that might not otherwise make it to wider audiences.
She said: "All my work is based around Manchester. It always features in my writing, in the locations and characters.
"This is where I'm from and what I know, and the stories I want to share are from here.
"Everybody knows about London but it's really crucial to tell stories from the north. Manchester and London are similar but they are also vastly different in terms of politics and the conversations happening.
"I'm delivering a course for new and emerging writers and it's looking at Rotherham. It's important to take stories from these places and support these writers, because they are often ignored or the only perspective of the north of England on screen is a very grimy, gritty, specific image.
"I would love to change and diversify that."
What else is happening at the DESIblitz Literature Festival?
The fortnight-long programme is packed with top British South Asian talent and features author events, workshops, performances and panel discussions.
One of the festival's core aims is to create an incubator for British South Asian literary talent, inspiring and encouraging the writers of the future.
Headline names include acclaimed journalist and author Sathnam Sanghera, who will talk about his latest book Empireland: How Imperialism Has Shaped Modern Britain.
Nikesh Shukla, acclaimed for The Good Immigrant, will discuss his new book Brown Baby: A Memoir of Race, Family and Home, while award winning Bangladeshi novelist Tahmima Anam will talk about her 2021 work The Startup Wife.
There will also be events dedicated to sci-fi and crime writing, graphic novels and discussions on diversity in British publishing.
Most of the events are free and the festival includes a digital aspect so people can log in from around the country.