Aspull worm charming championships back after two-year break - how to charm worms and take part
Participants have half an hour to coax as many wriggling invertebrates out of their patch of ground as possible in a competition which has become a much-loved local event.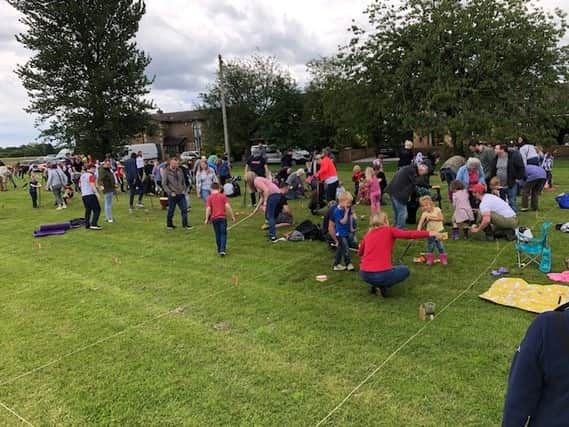 One of Greater Manchester's quirkiest community events is back after a two-year break due to Covid-19.
Teams have half an hour to coax as many of the small wriggling creatures out of the ground as possible in what has become a firm favourite on the local calendar.
Here's your guide to how to do worm charming and how to enter the Aspull contest if you fancy putting your skills to the test.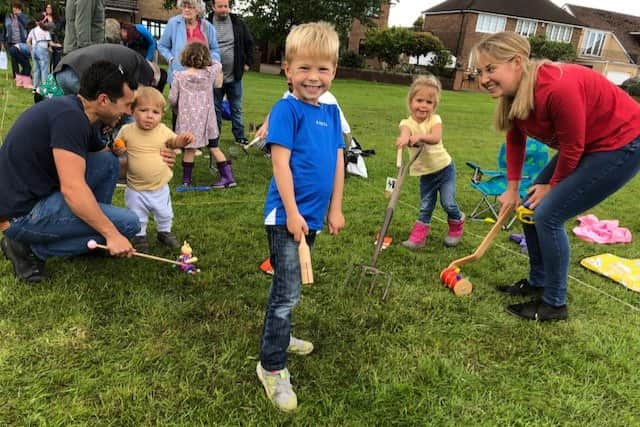 What is the Aspull Worm Charming Championships and when and where is it being held in 2022?
The Aspull Worm Charming Championships is one of a number of similar events up and down the country, all based on the original World Worm Charming Championships which have been held in the Cheshire village of Willaston since 1980.
Ruth Atherton, who organises the Aspull event, attended the global contest with a friend who she wanted to cheer up after she had lost her dad.
When Ruth was then part of a group of people trying to think of fund-raising ideas for roof repairs at St Elizabeth's Church in the village one evening, worm charming came to mind and the event was born.
The contest takes place in a field next to the church and this year's will be the eighth running of it, with the first one taking place back in 2013.
The event is also returning in 2022 after a two-year break due to the Covid-19 pandemic.
The worm charming contest is the centrepiece of a community and family fun day which also includes stalls, a BBQ, a tombola, children's crafts and a bar.
How do you take part in a worm charming competition?
Participants in a worm charming contest are given a plot of ground and have 30 minutes to coax as many worms from the soil as they can using vibrations only.
In Aspull, the plots are three metres squared and teams are a maximum of two adults and two children.
The traditional method of worm charming involves sticking a garden fork in the ground and then tapping the end of it with an implement such as a piece of wood or a cricket bat.
The idea is then to drive worms to come to the surface where they are picked up by competitors and placed in a pot.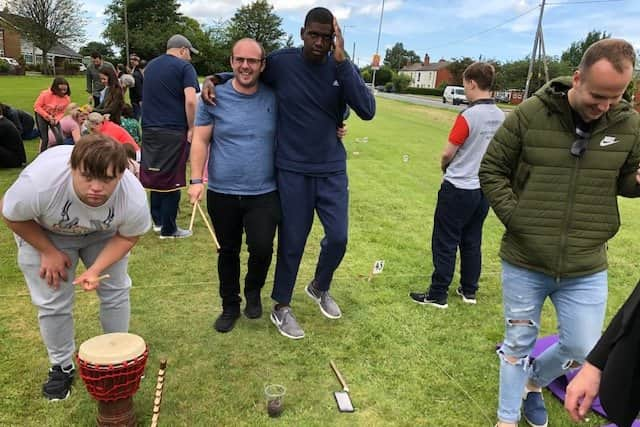 However, creativity and wackiness is most definitely encouraged when it comes to methods and Ruth says Aspull has seen some wonderfully off-the-wall techniques over the years.
She said: "We had a tapdancer on a piece of wood, we've had someone playing bird music with some fake birds put into the soil, we've had ghetto blasters and large speakers with rock music.
"We've had someone dressed as a big bird jumping up and down on the ground.
"It's a case of the more bonkers, the better, to be honest."
Ruth was also keen to stress that no worms are harmed during the competition, with a large trench being dug to release all the invertebrates which get collected during the contest.
This is also done after sunset to minimise the chances of them getting eaten by birds.
How do I take part in the Aspull competition?
The Aspull Worm Charming Championships are on Saturday 18 June and participants can register from noon.
The event then takes place from 1.30pm until 2pm.
Once the worms have been counted up, the team with the most is declared the winner.
In addition the Big Jim Trophy is handed out to whoever managed to get the largest worm of the day into their container.
Having initially raised money for the church's roof and then for a new kitchen, proceeds from the event now go to the place of worship's general upkeep.
The community day runs until about 4pm.
What has been said about the 2022 Aspull Worm Charming Championships?
The worm charming event has become an extremely popular event on Aspull's annual calendar and Ruth says that during the period when the novel coronavirus meant it could not be staged she was asked a number of times if it was coming back.
She said: "We're looking forward to coming back this year.
"It's such a popular thing, it has become a bit of a tradition now in Aspull.
"At the last one we had over 50 families taking part and lots of people came along to watch.
"We had people coming from all over Wigan and one year we had someone from Spain take part.
"We would like as many people as possible to come along."