Art is Light: immersive installation featuring young people telling their stories is postponed
The show has been put back to the New Year due to the current public health situation.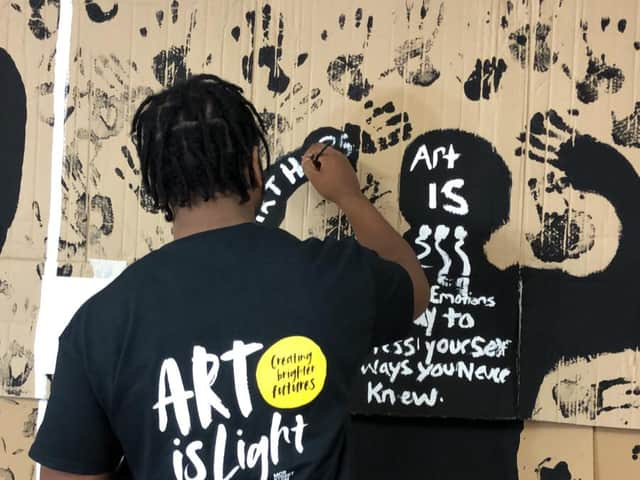 Art is Light is an installation put together by Hattrick and Manchester Street Poem
The event, a collaboration between content marketing agency Hattrick and arts charity Manchester Street Poem, had been due to take over an empty office unit at Exchange Quay in Salford on Monday (13 December).
However, due to the current public health situation the decision has now been taken to put the show on in early 2022 instead.

Most Popular
A statement published on Friday (10 December) by Hattrick read: "It's with a heavy heart we've decided to cancel Monday's Art is Light event at The Boat Shed.
The installation Art is Light will be in Manchester Street Poem's distinctive style
"Given recent public health announcements we will be putting our showcase on hold until the New Year.
"Shout out to Manchester Street Poem, Make Bank and Urban Splash for making this exciting festive collaboration possible.
"And an extra special thanks to the three young storytellers prepared to share with the world their lived experiences of homelessness, mental health and social isolation.
"The final result is truly inspiring and we can't wait to put on an even bigger and better exhibition as soon as Omicron allows!