Manchester United's Marcus Rashford reveals emotional reason behind World Cup goal celebration against Wales
The Red Devils man scored a brace as England cruised past Wales to book their spot in the World Cup Round of 16
The Manchester United and England forward made headlines on Tuesday evening after he bagged a brace for England as they beat Wales 3-0, with Man City's Phil Foden also getting on the scoresheet.
The Three Lions ace opened the scoring for Gareth Southgate's side after his thunderous free-kick flew past opposition goalkeeper Danny Ward.
The 25-year-old, from Wythenshawe and Withington, dropped to his knees before pointing towards the sky with both hands in celebration.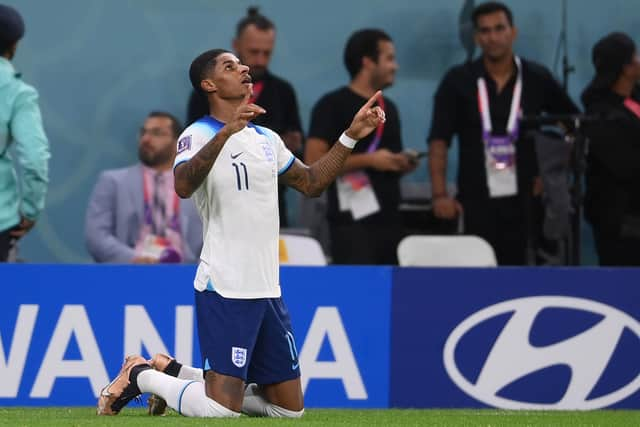 After the game, Rashford revealed that his first goal celebration was in tribute to his friend Garfield Hayward who recently passed away after a long battle with cancer.
Rashford explained to reporters: "I lost one of my friends a couple of days ago. He had quite a long battle with cancer. I'm pleased I scored for him, he was a big supporter and good friend of mine. He was someone who came into my life."
The Red Devils man is now joint top scorer at the World Cup, and his second strike marked England's 100th goal in the history of the tournament.
For much of last season at Manchester United, he struggled to find his form on the pitch, with some suggesting he was distracted. However, he looks rejuvenated in Southgate's England squad, who will be hoping to go all the way to bring the World Cup home.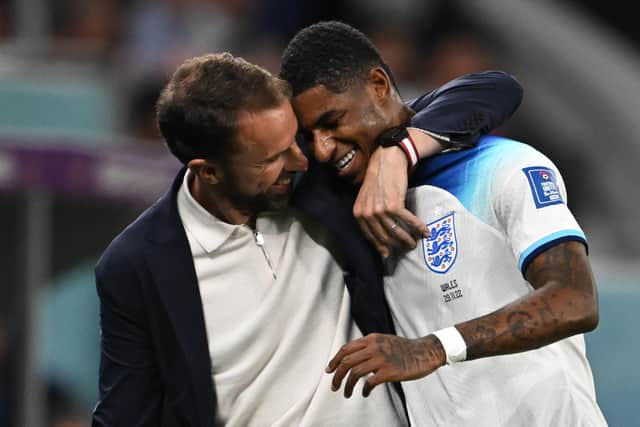 Speaking to BBC Sport after the game, Rashford said of England's win: "It's obviously a great feeling. We were disappointed as a team after the last game, we could have played a lot better. The only way to bounce back is to play better in your next game."
The striker added: "Moments like this, this is what I play football for. I am really happy today to be going into the next round of the tournament because I have massive ambition for this team, and I think we can go a lot further."
England, who finished top of group B, will now face African champions Senegal in the Round of 16 clash on Sunday evening.