Women's Euro 2022: fixtures, how to get tickets, ticket prices plus the matches in Manchester
Matches will take place at Old Trafford, the Etihad Campus & Leigh Sports Village as part of the Euros next year.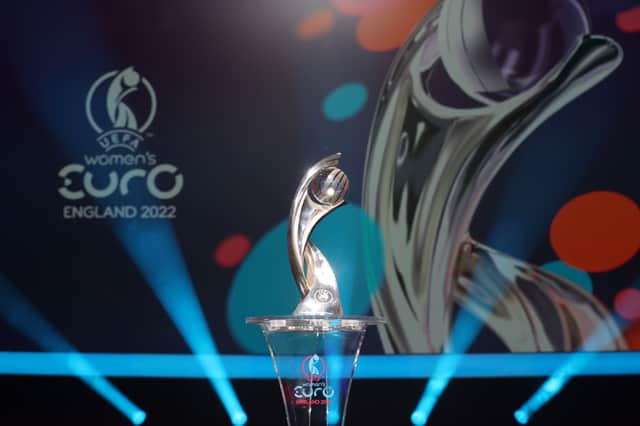 Some of the world's greatest female football players will be coming to Greater Manchester in the near future when the Uefa Women's Euro 2022 takes place next summer in England.
Sixteen teams will compete in the competition, including England and Northern Ireland, who were paired together in Thursday's draw, along with Austria and Norway.
This is the 13th time the tournament has been played and the second occasion it has been hosted solely in England.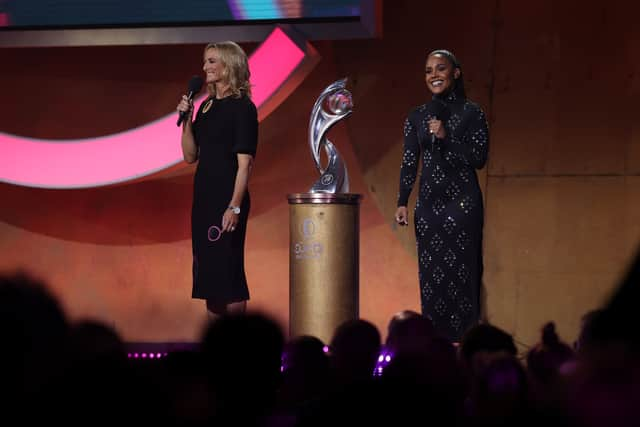 When is the tournament?
Euro 2022 starts on Wednesday 6 July when England host Austria at Old Trafford, and the group stage wraps up 12 days later.
The knockout matches then begin on 20 July, with the final being played at Wembley on 31 July.
The competition will be played across 10 stadiums: Old Trafford (Manchester), St Mary's (Southampton), Stadium MK (Milton Keynes), Brentford Community Stadium (London), Bramall Lane (Sheffield), Leigh Sports Village (Leigh), New York Stadium (Rotherham), Academy Stadium (Manchester), Brighton & Hove Community Stadium, (Brighton) and Wembley (London).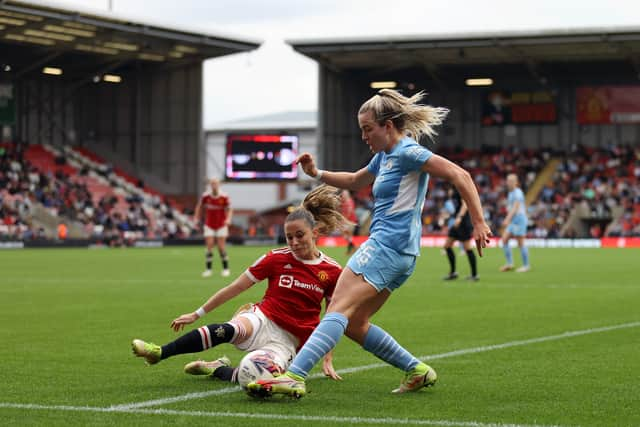 When are games in Greater Manchester?
Old Trafford hosts the inaugural match of the tournament, but then doesn't stage another match.
Meanwhile, Leigh hosts four games and Manchester City's Academy Stadium will have three.
England v Austria, Old Trafford (6 July, 8pm)
Russia v Switzerland, Leigh Sports Village (9 July, 5pm)
Belgium v Iceland, Academy Stadium (10 July, 5pm)
Netherlands v Russia, Leigh Sports Village (13 July, 8pm)
Italy v Iceland, Academy Stadium (14 July, 5pm)
Sweden v Russia, Leigh Sports Village (17 July, 5pm)
Italy v Belgium, Academy Stadium (18 July, 8pm)
Winner Group C v Runner-up Group D, Leigh Sports Village (22 July, 8pm)
How can I get tickets?
Those looking to purchase tickets can apply for a maximum of 10 from the same category for any fixture, until 16 November 2021.
Currently, tickets for the opening game at Old Trafford are marked as 'strong demand', while all three games at the Academy Stadium are ranked 'very strong demand' on the website.
However, tickets for games at Leigh are marked 'better chances' by Uefa.
How much do they cost?
For England v Austria at Old Trafford, tickets are priced £7.50-£20, although a 'ticket+' costs £79.
At the Academy Stadium and Leigh, the matches are priced between £10-£5 for group games depending on the category, although that rises to £15-£5 for the quarter-final match on 22 July.
Group-stage draw in full
Group A: England, Austria, Norway, Northern Ireland
Group B: Germany, Denmark, Spain, Finland
Group C: Netherlands, Sweden, Russia, Switzerland
Group D: France, Italy, Belgium, Iceland