Vaccination among Premier League players on the rise plus more stories around Premier League
Here are some of the latest goings on from around the Premier League in our round up.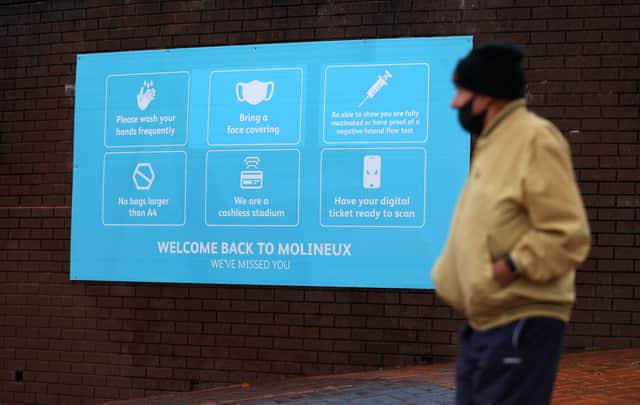 Vaccination numbers are going up amongst Premier League players
Two thirds of Premier League players have received a vaccination jab against Coronavirus, the league has confirmed.
It said 68% of players have received two doses against COVID-19, while only 19% are yet to receive their first dose.
In a weekly statement, the league said: "The Premier League can confirm that 81% of players have received at least one Covid-19 vaccination dose, with 68% now fully vaccinated.
"Vaccination rates are collected by the Premier League on a weekly basis and the League continues to work with clubs to encourage vaccination among players and club staff.
"No specific details as to clubs or individuals will be provided by the league and player vaccination rates will be communicated at appropriate intervals in the future."
In August, City manager Pep Guardiola, who revealed he is double vaccinated, urged players to seek education about receiving protection from coronavirus, but said he is not the person to lecture people to get it.
Guardiola's rival manager Jurgen Klopp said 99% of his players had been vaccinated but he did not have to convince them to do so.
Former Red Devils striker Danny Welbeck on sidelines with hamstring injury
Former Manchester United striker Danny Welbeck will miss at least three months of the season with a hamstring injury. Welbeck's time at United was blighted by injuries and this is another long-term injury, this time at a different club.
Welbeck has obvious talent, given his 16 goals for England, playing in major tournaments, but there are question marks over his long-term future with the Seagulls. He suffered a hamstring injury towards the end of last season and then impacted him twice this year with an aggravation of the injury.
It now creates speculation whether Brighton should begin looking for a new striker, whilst they consider life without Welbeck.
Sussex Live linked Benfica's Darwin Nunez, Independiente's Alan Velasco, and Nicolas Gonzalez during the summer and they may have to look into their shortlist again after their latest setback.
Everton Stadium designer back on board
Dan Meis, who has designed iconic sporting arenas and stadia such as the Staples Center and the Safeco Field, is back on board for the Bramley-Moore Dock project.
In an interview with the BBC World Service, Meis revealed his disappointment on being taken off the project but is now happy to return.
He said: "It was one of the biggest disappointments in my career because it was a bit shocking.
"I felt like we had devoted so much of our attention and passion to this club and this project.
"There were a lot of hurdles we had to go through to prove it could be done there, to convince Liverpool that it should be done there.
"When they went to fans to do their surveys about support, it was unbelievable.
"I've been talking to the club about being re-engaged and so that's going to happen really soon and it feels great to be back in the family and feel part of it.
"It really did feel like one of my children yanked away from me, it was that excruciating but it has a happy ending."
The stadium, which will house up to 53,000 fans is expected to cost around £500m and will be in place for either 2024 or 2015. It will replace Goodison Park, which has been Everton's home ground since 1892.