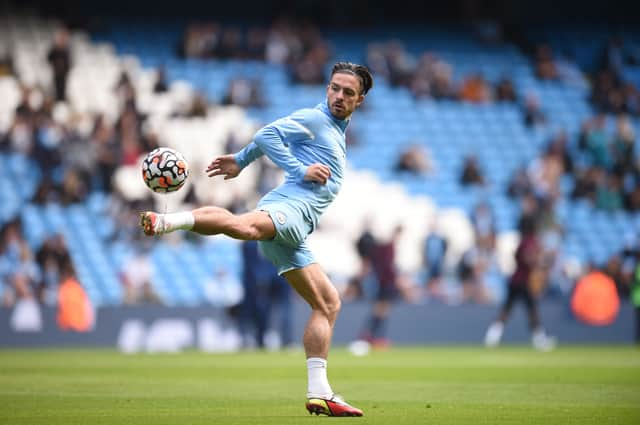 Pep Guardiola has outlined the qualities he saw in Jack Grealish that made him convinced he was worth paying £100m for last summer.
The England international became the first Premier League player to cost a nine-figure sum when he joined Manchester City from Aston Villa in July.
Since then, his performances have been steady without reaching the spectacular levels that Villa fans became accustomed to.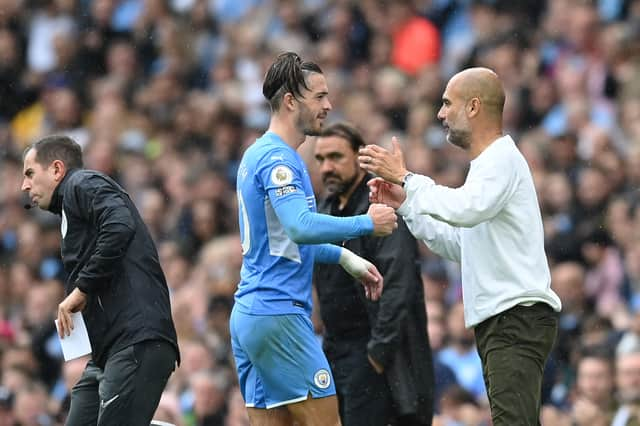 "We spoke about that," the City boss told reporters, "about what [way] he has to live when he's not here, in terms of eating, resting, sleeping, living 24 hours just for his profession.
"But what he has done so far has been excellent. Except Burnley last game, he played every [Premier League] game, in a good level. I'm sure he will improve because as a manager I have to find where is best position for him, but the games he played, he played well.
"If he's focused on what we have to do in the game, on and off the pitch, he's able to do it because he's strong, his weight is perfect, his body fat is perfect. I think his mentality is in the right position. Hopefully we can help him.
"It's the first time he plays every three days, it's different when you play every three days, but we play 11 months every three days. That is different; it is a good challenge for him."
Adding something extra
Grealish, of course, joined a star-studded squad in the off-season, with many believing City should have instead focused on adding another striker to their ranks.
Guardiola was asked on Monday why exactly he bring an extra winger into a squad already containing Riyad Mahrez, Phil Foden, Raheem Sterling, Bernardo Silva and Gabriel Jesus.
"The quality in the final third," he explained. "He is able to attract many opponents, [he] has the vision to find his mates, the mentality to score goals to win games, but especially in the final third. That is the quality he has.
"We have players [like that] but we add another one because we have many games and competitions. He's a perfect age, 26 years old. The clubs, when you are on top of the competitions many years like was our case, the squad must be removed a little bit otherwise is more difficult.
"Everyone has to feel pressure from the new ones. The new ones have to know exactly where they come, what the team has done in the recent past. This is a process we have to do. All the big clubs always make moves for the players, everyone is a quality, especially with the running, defensively depends on them. But the quality comes from themselves. This is what we want from Jack and for all the players we sign."