There's no denying Manchester United need midfield recruitment this summer, with the Red Devils struggling in that area all season.
It's something Ralf Rangnick has even addressed himself in recent press conferences and admitted after the 1-0 win over Aston Villa last week that the Villans enjoyed too much dominance in the centre.
A key aspect of Villa's midfield superiority was down to John McGinn, with the Scotsman operating alongside Douglas Luiz in the heart of midfield.
Subsequently, McGinn has been linked with a summer switch to Old Trafford, with the Telegraph claiming the Villa man 'has emerged as one of the options under consideration'.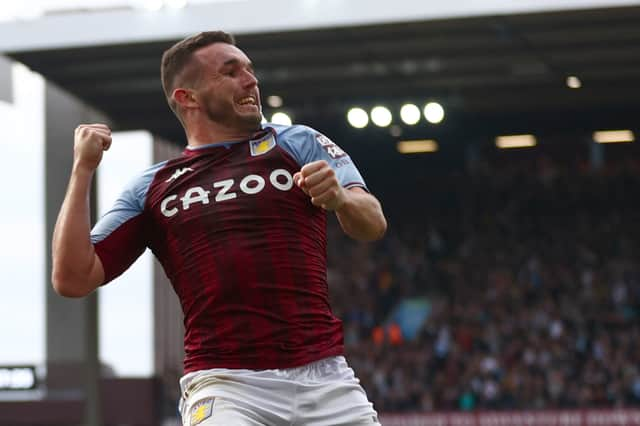 They also report Darren Fletcher and Sir Alex Ferguson are admirers of their fellow countryman, who is a long-term target for United.
However, as talented as McGinn undoubtedly is, he's not the man to solve the Red Devils' midfield woes.
What are McGinn's strengths?
In his third season as a Premier League player, most watchers of the English top flight know what McGinn offers.
The 27-year-old is a ball of energy in midfield, whose workrate and pressing help Villa repeatedly win possession back.
He is also an accomplished player when on the ball and has a good range of passing and is capable of scoring from distance.
Whoscored, who used statistical analysis to determine a player's attributes, rate through balls as his best skill, while long shots, key passes and dribbling also rank high.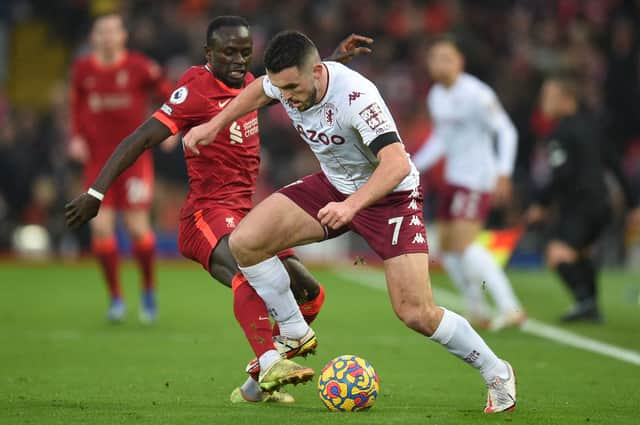 But McGinn brings qualities which often can't be measured in charts and graphs. The former Hibernian man has an infectious nature, which can drag up the standards of his team-mates. He's also as capable defensively as he is in an offensive role, and is an all-rounder, as comfortable tracking opposition attackers as he is bearing down on goal himself.
What are United lacking in midfield?
The Red Devils' problems all season have centred around their defensive deficiencies in front of the back four.
Opponents have just found it too easy to dictate the pace and flow of the game from the middle of the park.
Both games last week against Villa saw Steven Gerrard's take a foothold for long periods, while the loss to Wolverhampton Wanderers came about after Ruben Neves and Joao Moutinho started to pull the strings.
Even in December fixtures against relegation-threatened Norwich City and Newcastle United, it was remarkable how easily the sides managed to attack through the centre of Ralf Rangnick's side.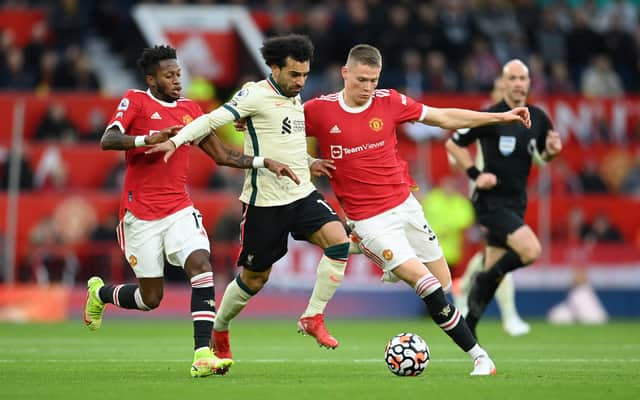 What United really lack is a midfielder who will sit in front of the back four, mop up opposition moves and give the ball to United's plethora of creative talents.
Nemanja Matic could have carried out such a role five years ago, but at 33, the Serbian finds it difficult to keep up with pacy attacking midfielders in the opposition line-up, as Villa's two goals on Saturday showed.
For the majority of games this season, Scott McTominay and Fred have been the preferred starters for both Rangnick and his predecessor Ole Gunnar Solskjaer, but despite being talented midfielders, neither are capable of screening a back four.
Like McGinn, McTominay likes to drive with the ball, is a competent passer and is a battler in the centre of the park. Meanwhile, Fred's best qualities are his pressing and workrate, again characteristic which McGinn has.
United must shop smartly this summer
Despite United's flaws this season, there's still immense talent in this squad and a feeling that with a few clever alterations they could challenge near the top next season. This is, after all, a team who finished second last season and made it the Europa League final.
But the biggest issue in the team is central-midfield and particularly from a defensive standpoint. That's why McGinn isn't the solution.
His numbers do stack up nicely, and this season his average tackles and interceptions per game are around the same level as Fred's, although the Brazilian is dribbled past nearly twice as often as McGinn.
The Scotsman's numbers also compare favourably with McTominay, with the Villa man massively outperforming him for tackles, but the United No.39 posts better statistics for interceptions and blocks.
McGinn also has a higher pressing success rating than the pair and, tellingly, has completed more tackles in the opposition's final third.
The latter isn't a statistic expected of a defensive-minded midfielder and, in many ways, there are similarities between the styles of McGinn with those of McTominay and Fred.
That's why this transfer makes little sense. McGinn may be an upgrade on what United have already, but addressing absences in this squad must be the priority above improvements.
Rodri, N'Golo Kante, Fabinho, Declan Rice, Thomas Partey and Pierre-Emile Hojbjerg are all options for United's rivals, but the Red Devils simply don't have a player who could carry out the same role. It's a reflection of the club's recent transfer policy that this crucial defensive aspects of the team has gone unaddressed for so long.
Evidently, a player such as Rice is the obvious choice for United, although prying him from West Ham United could be a difficult task, while cheaper options of Amadou Haidara, Denis Zakaria, Yves Bissouma have been suggested, all of whom address the club's immediate needs much more precisely than McGinn's acquisition would.