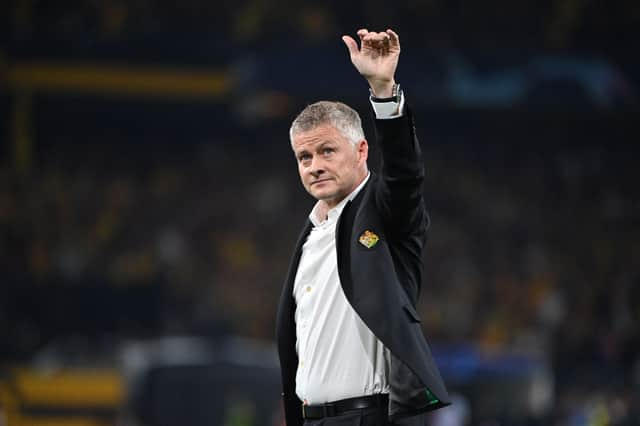 Ole Gunnar Solskjaer. Credit: Getty.
Manchester United have rarely started a Champions League campaign with a poorer result and performance than the one they produced on Tuesday night.
But where exactly did it all go wrong for Ole Gunnar Solskjaer in Bern?
Wan-Bissaka's moment of rashness
Let's start with the obvious, Aaron Wan-Bissaka's poorly timed lunge after 35 minutes which resulted in him receiving a straight red card from the referee.
While there was no obvious malice in the tackle, it caught Christopher Martins on the ankle and could have seriously hurt the midfielder.
It also left United immediately with a backs-to-the-wall job, and with the pace and energy of Young Boys, Solskjaer's 10 men were always likely to be overrun by the Swiss champions' 11.
Outnumbered in the middle
Initially, Solskjaer went for a 4-4-1 shape with Bruno Fernandes and Paul Pogba in the wide areas, but this simply didn't work.
Fred and Donny van de Beek could not deal with the Young Boys presence in midfield and their extra man in the centre of the park caused United repeated headaches before the break.
Solskjaer evidently needed to change things at half-time, and he opted to remove Van de Beek and replace him with Raphael Varane, meaning United reverted to a 5-3-1 shape with Pogba and Fernandes partnering Fred in midfield.
Lack of defensive nous
The switch did give United more numbers in the centre, but it didn't stop Young Boys' flow. In fact, they looked even more dangerous in the second period.
It was frustrating night for Paul Pogba and Co. Credit: Getty.
Solskjaer opted for one too many attack-minded players in the midfield and Fernandes and Pogba simply don't have the defensive mindset to stop attacks and cut passing lanes.
There was no lack of endeavour from the pair, but they were asked to carry out a role they're not suited to and were completely out of their comfort zones.
The decision to replace Ferandes with Nemanja Matic late on improved United's rearguard, but still they failed to maintain possession or stop the hosts from advancing.
Another issue was the lack of pressing and energy from Ronaldo, who, at 36, can be forgiven for finding it tough to track back and stifle opposition players - but therefore, why was he left on the pitch well into the second half?
Struggling to advance
Selecting a five-man backline meant that Solskjaer only had four players further up the pitch for the defenders to find with a pass. At one point, Harry Maguire just kicked the ball straight out of play from a free-kick in his own half.
The problem occurred because United's wing-backs - Diogo Dalot and Luke Shaw - could not advance higher up the pitch due to the impressive workrate of the Young Boys wingers, who repeatedly pressed them back.
It meant United, who were already being overrun, had no out-ball and no hope of retaining possession.
The lack of passing options was most evident in injury-time, when Jesse Lingard had no obvious ball and was forced to give it back to his goalkeeper with disastrous consequences. Siebatcheu nipped in to score and give a thoroughly deserved three points to David Wagner's men.