While that trio of stars from the Netherlands arrived at Old Trafford with an already established reputation, Malacia remains something of an unknown among most followers of English football.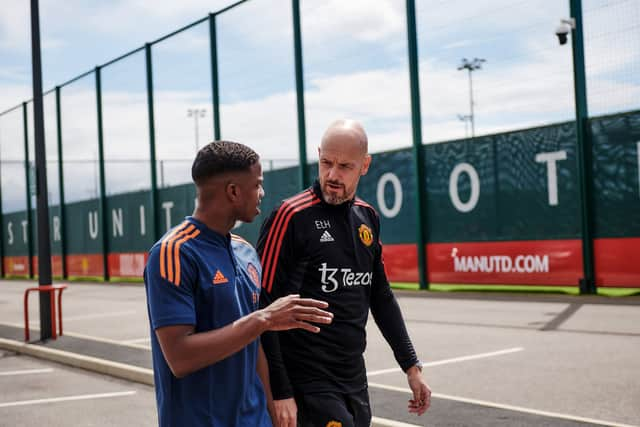 The 22-year-old made 136 appearances for Feyenoord, scoring four goals, while he's also earned five international caps for Louis van Gaal's Netherlands side, including a double header against Wales last month.
But Malacia's relatively low profile means he hasn't cost United an exorbitant fee.
How much did Man Utd pay for Malacia?
The Dutchman cost the Red Devils an initial fee of €15m (£12.87m) with a further €2m in add-ons (£1.72m).
That means the final figure could be around £14.58m to sign Malacia, a fee which barely places him inside United's 50 most expensive-ever signings.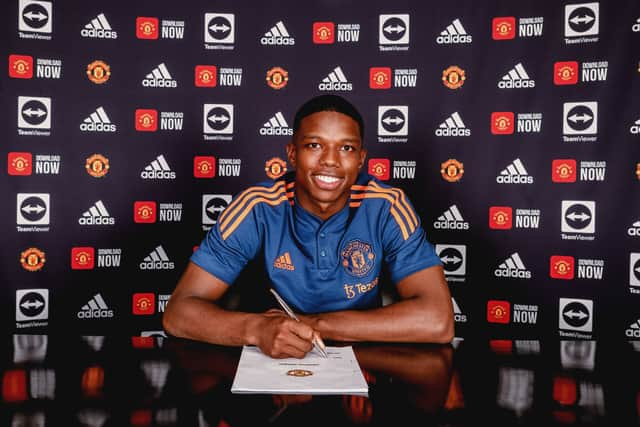 The player signed a contract with the club until 2026, although United have the option to extend it by a further year.
Anything else we should know?
Malacia's shirt number has not yet been confirmed, although he wore 35, 15 and then 5 at Feyenoord.
Five is taken by Harry Maguire, but 15 could be an option should Andreas Pereira be sold, while 35 is free. The following numbers could also be options for Malacia: 6, 8, 12, 13, 14, 21, 24, 26, 30, 31, 32 and 40.
Malacia was at the club's training ground on Monday and trained away from the rest of the United squad while his visa was awaiting approval.
He also conducted an interview with the club's media department and was pictured in the new United training gear.
This could be the first of two signings this week at Old Trafford, following the expected arrival of Christian Eriksen. The Danish international has agreed a deal in principle to join United on a three-year contract.
His transfer is likely to be announced as soon as contracts are signed and a medical is completed.