Manchester United impressed during their first pre-season clash, but Erik ten Hag wasn't wrong when he pointed to errors.
Of course, at this stage, a friendly means little, and Liverpool did start the game without many of their key men.
And it's not as though United were without their errors, with ten Hag admitting disappointment over a number of areas after the game, despite the win.
Manchester World's Michael Plan was impressed by what he saw, particularly with the energy on display, but he sees reason in the Dutchman's assessment.
"Yeah, I don't think there is anything to take from the result," said Plant, as you can see on the video at the top of the page. "But in terms of what United can take from it, they had much more energy, much higher pressing, full-backs bombing up and things we didn't see from United at the end of last season.
"It was also a very high defensive line, plenty of chances created, and there were positives for United.
"The other positive as well, is that Erik ten Hag really hasn't had a lot of time to work with the squad, but he already appears to have had a big impact in raising standards and getting his ideas across to the players.
"Ten Hag mentioned that he saw mistakes from United, and I think the scoreline did flatter United - I think Liverpool had double the amount of shots - and they also hit the post three times across the match.
"I think there were plenty of opportunities to score and they allowed Liverpool to get behind them. At one point, there was a 4v2 Liverpool breakaway.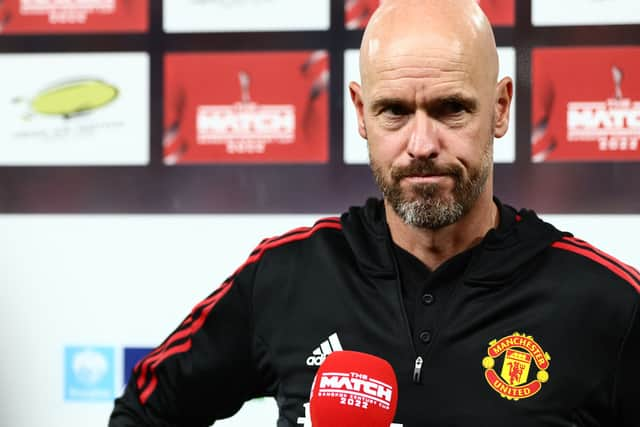 "But it's pre-season and you are going to have these teething problems. There is no way Ten Hag was going to get United perfect at this point.
"In terms of performances, I was encouraged by Anthony Martial's display, that was the most energetic and encouraging I've seen him for a while in a United shirt.
"The problem there is Martial maintaining it over a while, can he do that in a United shirt and into the start of the season?
"I thought Sancho looked good, Fernandes, and a couple of the younger ones that came on in the second half."