The former United No.2 doesn't think interim manager Ralf Rangnick won't be given the job on a permanent basis, outlining how he will instead help in his consultancy role.
Rangnick's side ran out 4-2 winners over Leeds United on Sunday, but Neville doesn't see the German as manager next season.
Speaking on The Gary Neville Podcast after the game, the former defender said: "I don't think he [Rangnick] gets the job at the end of the season come what may now.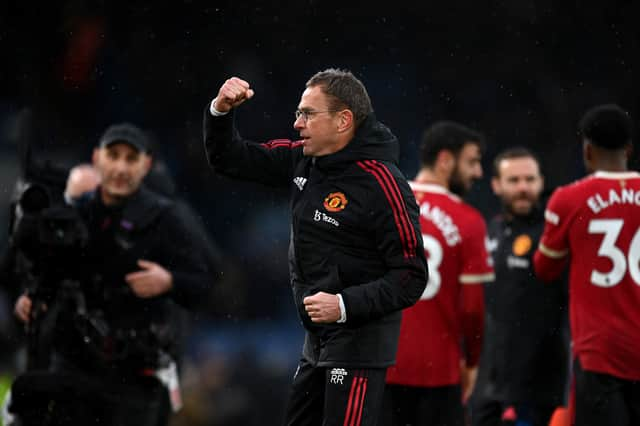 "I think there was maybe a feeling at the beginning that if he went like that [upturn in form] then that could happen, but that isn't going to happen. Manchester United will have a new manager next season."
Asked whether he thinks Rangnick will contribute to the club's search for a new manager in the summer, Neville continued: "I think he will because what he's got is a real good view of the personalities, characters, performance levels and training levels of the current group of players.
"So he's in a strong position to be able to advise. He's probably in the strongest position to be able to advise because he's having day-to-day contact with them.
"He's seeing them, how they cope with disappointment, how they cope with atmospheres, how they cope with big games, how they cope with training, how they cope with three games in a week.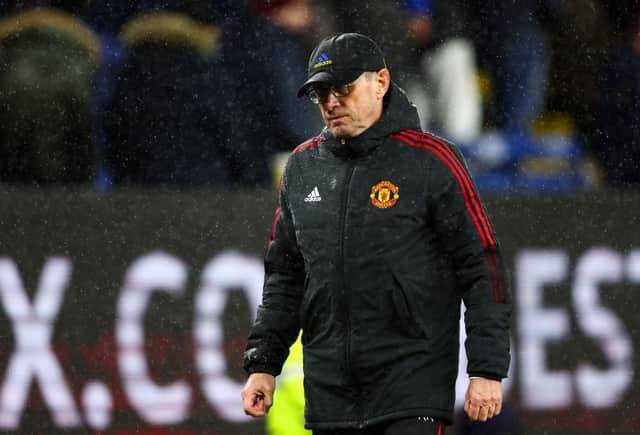 "Can they meet the demands of the club? Have they got the quality? He's seeing that and I think he'll judge that.
"People say he's a sporting director and he's a coach, but the reality of it is his position as coach is short term. His position in assisting the club and constructing their new methodology moving forward and their new structure moving forward is a longer term position for two years.
"So I'd rather him get that bit right, I'd rather the sort of short-term suffer for the longer term perspective being right. I think he's got good experience around building structures in football clubs and Manchester United do need that."
Neville finished by expressing the importance of United hiring the 'right' manager in the summer to avoid getting 'beat up' by Chelsea's Thomas Tuchel, Manchester City's Pep Guardiola and Liverpool's Jurgen Klopp.
He added: "And in the summer they've got big appointments to make, namely the manager. The manager has got to be right next season to take on Thomas Tuchel, Pep Guardiola and Jurgen Klopp, because if you don't take on those three with a manager who can face them like-for-like, you'll get beat up.
"It's been proven over the last few years that great managers in this league will bring you great things, and Manchester United need a great manager to compete with the ones that are at that level in this league at this moment in time."