Leeds United 2-4 Manchester United: Five things you may have missed from Elland Road
It was a game that didn't lack for entertaining moments and incidents.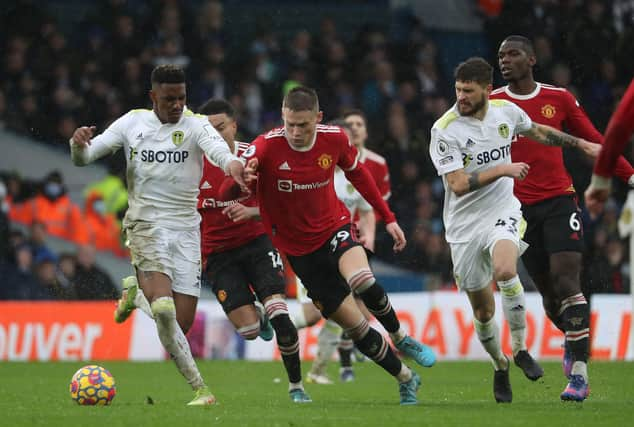 It was Harry Maguire and Bruno Fernandes who converted headers in the first half to put Ralf Rangnick's side two goals ahead, but Leeds responded with goals from Rodrigo and Raphinha after the break to make it 2-2.
After such a weak start to the opening parts of the second half, the Red Devils managed to wrestle back control thanks to a double change on 67 minutes.
But away from the goals there was plenty else going on at Elland Road, as United moved four points clear of their closest Champions League-chasing rival.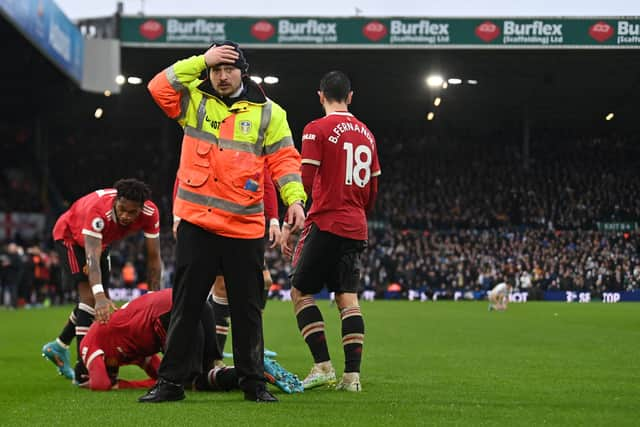 Fans sour superb contest
Sadly, despite the encounter being a gripping affair, there were some ugly scenes in the crowd which somewhat spoilt the occasion.
Two of United's goals saw Leeds fans react by throwing objects towards the visiting players, with Elanga going down after being struck in the aftermath of Fred's goal.
Fernandes also seemed to be told off by the referee for an incident after his header in first-half injury-time and he held an apologetic hand up towards the fans behind the goal.
In addition, a supporter ran onto the pitch after the game and was headed in the direction of Cristiano Ronaldo, who quickly departed down the tunnel, while at least one fan was seen mocking United supporters with an aeroplane action, an insult that denotes the Munich Air Disaster of 1958.
Another fan also saved a few profanities and insults for Fernandes after the game when he was conducting a post-match interview, all of which did leave a sour taste in the mouth after an outstanding 90 minutes of football.
Rangnick's alterations
United really were struggling in the early stages of the second half, with Leeds outnumbering them through the centre.
Jesse Lingard was also finding it difficult to stamp his authority on the game, and Rangnick acted decisively by replacing the No.14 and Paul Pogba, in place of Fred and Elanga.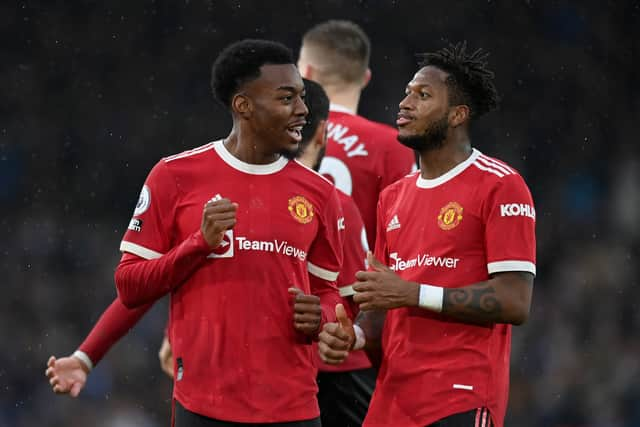 It was Fred's introduction that really helped to change things, and he managed to stem the Leeds tide and wrestle back control from the hosts.
Meanwhile, Elanga was a much more threatening option in the offensive areas, and caused Leeds issues in the latter stages.
Unfavourable conditions
The worst of Storm Eunice may have passed, but the wet and windy conditions were still evident in Yorkshire on Sunday.
In fact, so severe was the rain at Elland Road there was a period in the second half where the ball was holding up on the sodden surface.
The slippery conditions also led to some robust challenges from the likes of Aaron Wan-Bissaka and Scott McTominay, with the pair using the wet grass to their advantage.
Red Devils final net from set-piece
Prior to Luke Shaw's in-swinging corner on Sunday, United had failed to score from 139 corners in the league this season.
However, Maguire's towering header in the 34th minute ended that run and means, six months into the campaign, United have finally scored from a corner.
It was a big goal for the centre-back, who has faced criticism of late, and questions swirled this week about his suitability to be United captain.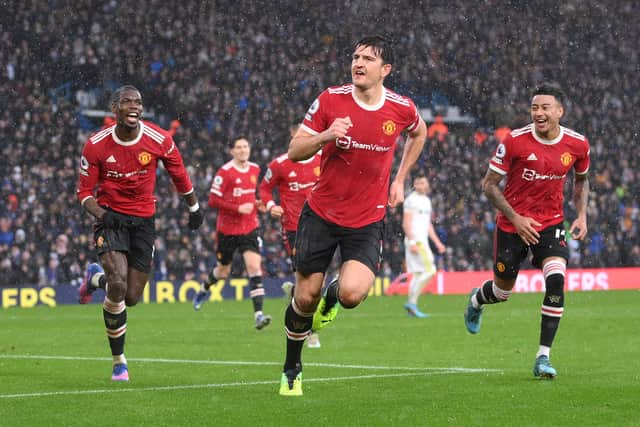 Mike Dean's disagreement
A minor point which wasn't picked up by the TV cameras was Mike Dean's argument with United coach Richard Hartis.
The latter was in charge of informing Dean, who was fourth official, what substitutions United were making. But clearly there was some form of miscommunication and Fred and Elanga stood on the sidelines for a few minutes before their introduction during the second period.
Dean and Hartis also weren't shy in sharing their views on the matter and, although it was difficult to make out from the pressbox, they clearly were engaged in a disagreement over United's changes.