The former Red Devils' defender has said he expects the club's next managerial appointment to be a long-term project, unlike when Jose Mourinho took charge, with Erik ten Hag and Mauricio Pochettino two names in the frame.
"They want to appoint either Pochettino or Ten Hag on a long-term project and they needed somebody [Rangnick] to get them to the end of the season.
"Manchester United need a longer-term approach to their manager, they always have had that. They're not going to appoint a short-term manager again, they did that with Jose.
"They went against the grain with that and they're not going to do that again. Right or wrongly, they're just not going to do it."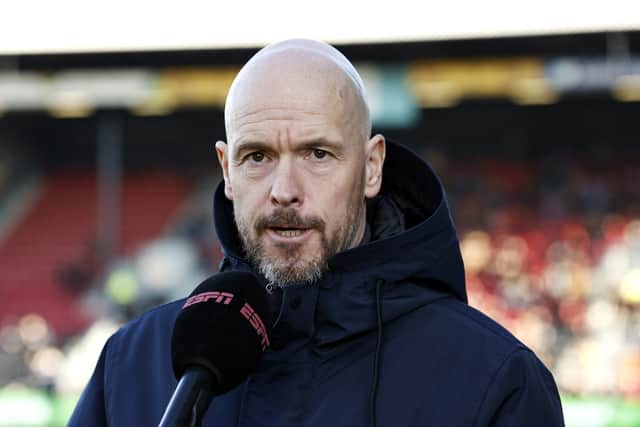 Neville went on to explain that despite Pochettino being one of the favourites for the United job, he expects the Red Devils are currently 'favouring' Ten Hag over the Argentine as he believes the club can 'get him'.
He added: "They're going to appoint a younger, more up-and-coming manager like Ten Hag or Pochettino. Pochettino is not young and up-and-coming but he's certainly established himself.
"He's at Paris Saint-Germain but there's a bit of a danger with him because obviously Paris Saint-Germain could keep him at the end of the season so they can't put all their eggs in one basket. So I suspect they're more favouring Ten Hag at this moment in time because they can get him."
Ten Hag has received plaudits for the work he has done with Ajax since taking over in December 2017. The 52-year-old has led the club to two Dutch Cups, two Eredivisie titles and a Johan Cruyff Shield.
United fell to a 4-1 defeat to City on Sunday, leaving Neville's former team fifth in the table, one point behind fourth-place Arsenal, who have three games in hand.
The Red Devils will be looking to secure a top-four finish at the end of the season, a key factor to luring either Pochettino or Ten Hag to Old Trafford this summer.