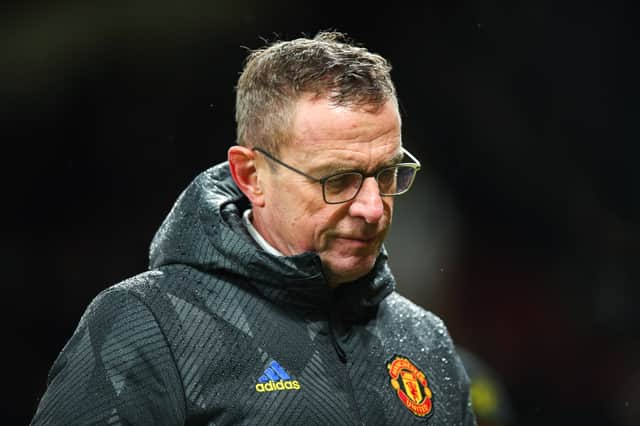 The winter transfer window is now in full swing - with Premier League sides looking to add to their squads ahead of crucial fixtures in the coming months.
But while a number of top flight-clubs have already made some eye-catching additions, there have been no incomings at Manchester United.
But that is perhaps little surprise given that interim head coach Ralf Rangnick has already revealed the criteria that any new signings at United would have to hit.
Rangnick's clear stance on Manchester United signings
Speaking in December, the German said: It needs to be a player who improves the quality, who improves the team to get better. It needs to be a high-quality player, no matter in which area of the pitch.
"If it's a midfielder or whatever it is, it needs to be a player who really helps us to get better. And on the other hand, it needs to be a player, in case we would want him in the summer and he should be available for similar conditions in the winter, then it might make sense to discuss it and to have thoughts about that. But only then, if those two things come together.
"And it needs to be the right mentality, not only the right quality. We also need, especially for this competitive league, to have the best possible mentality. They need to be mature enough, have a winning mentality. For me the mentality in this league is even more crucial than in any other league in the world."
It's a hefty set of criteria for any individual to hit, and of particular interest is Rangnick's mention of the summer transfer window.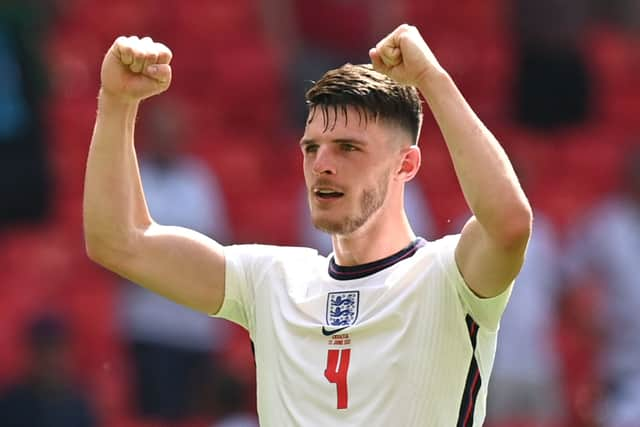 Previous January trading periods have notoriously led to Premier League sides paying inflated fees for individuals when compared to what they could be available for come the summer.
That's a trap the United boss is obviously keen to avoid falling into.
An already-inflated squad
Rangnick has also alluded to the fact that the Red Devils already have a large squad at their disposal.
His focus in the short-term, therefore, is on utilising what he has available to him at present. Speaking days before the window opened, Rangnick said: "[It's] too early now. The current squad is big enough, with a lot of competition in the squad.
"To speak about future players coming into the club doesn't make sense at this stage when we have to find out which player is in which position, the best possible solution for every game.
"Right now for me, it doesn't make sense to think about future players. My full focus is on the current squad and to find for each game the best possible formation and line-up."
So what about outgoings?
Could some outgoings pave the way for potential signings?
A number of players have already been linked with moves away from Old Trafford - with Anthony Martial one player particularly keen on a winter switch.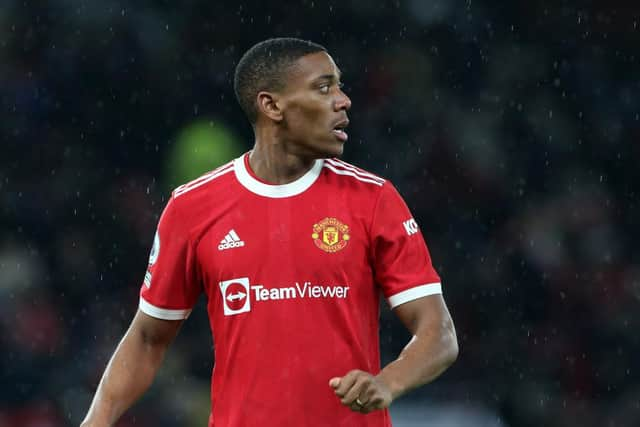 While the French international could be allowed to leave this month, Rangnick has been clear that any move will only be done should the conditions suit United.
In December, he said: "We have Covid times, we have three competitions in which we still have high ambitions and we want to be as successful as we can be.
"I told him 'listen, as long as there is no club showing interest in him [he will stay]' and it should not only be in the interest of the player it should also be in the interest of the club."
Another player linked with an exit is Donny van de Beek, but Rangnick has a clear stance on the Dutch midfielder.
"I had a conversation with him a few weeks ago after training," said the interim head coach. "I told him that I would advise him to stay until the end of the season. And then, of course, with the World Cup coming up in the winter, he wants to play in the World Cup for his country.
"I can understand his wish and desire to play - on the other hand, we have a lot of competition in our squad exactly in those positions."
Likewise, Rangnick is also keen to see goalkeeper Dean Henderson remain despite rumoured interest in the young stopper.
He said: "I told him that I would like him to stay because he is a fantastic goalkeeper.
"I would really like to have him on board. I can fully understand that he wants to play because he is at an age where, as a goalkeeper, you should regularly play, but on the other hand, we are still in three competitions, and therefore we need the two and three goalkeepers we have right now."
For now, then, Rangnick's comments appear to heavily hint that the focus is on developing the current squad rather than adding to it.
New signings cannot be ruled out, but a number of factors would have to combine for any potential deal to come to fruition.