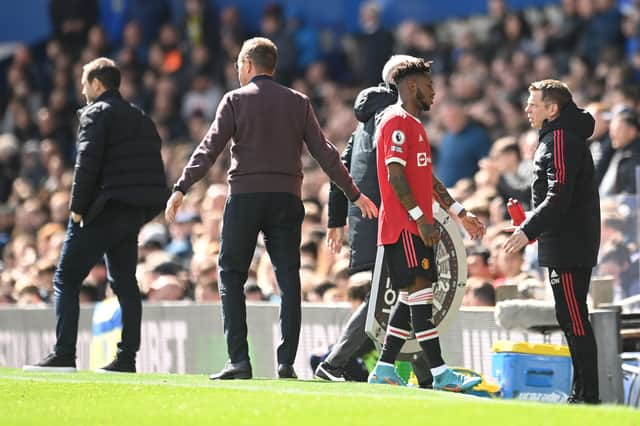 The Red Devils suffered another damaging result which impacts their dwindling top-four hopes, with Anthony Gordon's first-half strike the only goal of a nervy game at Goodison Park.
It was another limp display from United, who lacked fight, inspiration and tempo following Gordon's goal.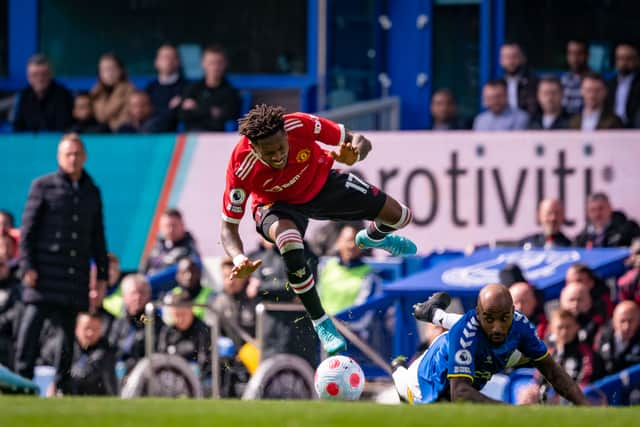 One player who has provided those attributes more than most this season is Fred, but the Brazilian had to be replaced in the 36th minute due to injury.
Speaking in his post-match press conference, Rangnick gave an update on the midfielder's fitness. "Fred has some muscular problems," the German explained. "That's why we had to take him off.
"Another thing that is probably not the best for us, to miss out , after Scott McTominay [being injured], with Fred, our second defensive-midfielder and one of our most aggressive ball-winners, this also didn't help us today. But we still had enough good players on the pitch that should be able to win a game like the one today."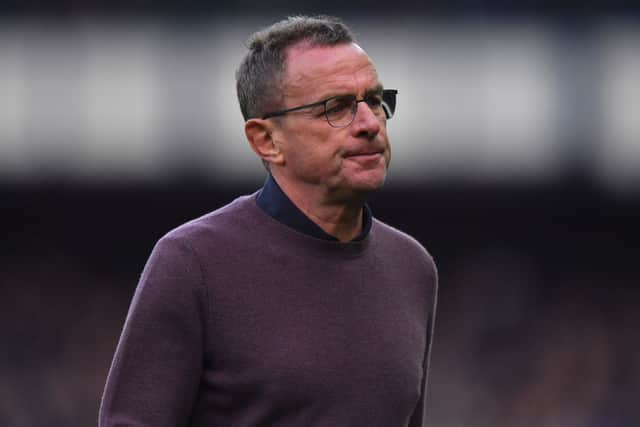 The concerns surrounding McTominay and Fred mean that United may only have Nemanja Matic to call upon as a defensive option in the centre for next Saturday's game against Norwich City.
Rangnick's assessment of the game
Asked for what he made of another dismal showing from United, Rangnick opined: "I think we had a good start to the game. In the first 25 minutes we were in full control of the game, but saying that, even in those first 25 minutes, we didn't do enough and make enough advantage out of that dominating period in the game.
"Especially on our left side, I would have liked us to make more overlaps and underlaps and exploit this open space more that we did.
"We had our moments and we could have scored in the opening 25 minutes, but even in that period I would have liked us to be more penetrating and have more players in the box.
"You could feel they were crumbling after that result against Burnley. But we didn't take advantage out of that and their first shot changed the game. It changed the atmosphere in the stadium, and in the second half they defended with all their players. We were not able to break that wall down in the second half."