Ralf Rangnick has said Manchester United cannot continue to keep dropping points if they're to clinch a top-four place at the end of the season.
The 63-year-old made the comments after the Red Devils' 1-1 draw away to Burnley on Tuesday, where United didn't manage to capitalise on their first-half dominance as the Clarets came back into proceedings and managed to come away with a point.
Rangnick explained the side's ineffectiveness in front of goal could cost them between now and the end of the season, while the German was also frustrated that he felt two legal United goals were unfairly ruled out in the first period.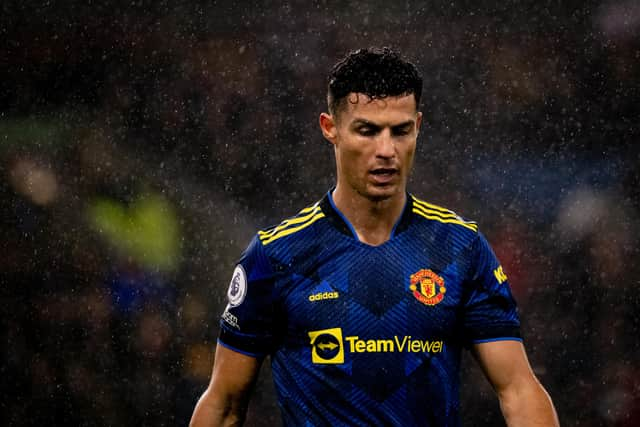 "[There were] not that many things that we could have done better in the first half," Rangnick told MUTV after the game.
"We scored three goals, two of them disallowed. Especially the second one, nobody can really understand why it was disallowed, and why the linesman flagged a foul from Paul Pogba eight seconds after the foul, if there was a foul committed. Anyway, we should have been at least 2-0 up at half-time.
"But we said the same after the Middlesbrough game. We were doing extremely well on the ball and controlled the game but in the end it's about winning the game.
"Today with only one point after those 94 minutes, nobody can be happy. And above all, if you want to be fourth in the league, we should not lose points like the ones tonight," he added.
What went wrong at Turf Moor?
After a first half United dominated at Burnley, they found themselves level within three minutes of the second period getting underway.
The Red Devils managed 12 shots to Burnley's zero in the opening 45 minutes, but Sean Dyche's men managed nine after the break.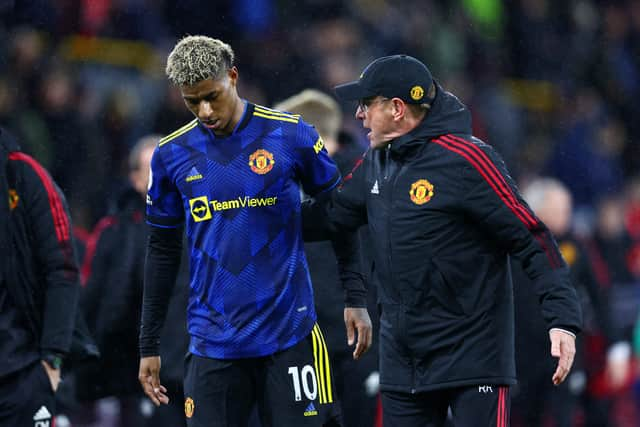 Asked what went wrong in the second half, Rangnick said: "We didn't start well, we were not aggressive enough, we were not composed enough on the ball.
"Even the two minutes before we conceded the goal, three times we had won the ball and played tiki-taka football in our own half and gave away the ball too easily.
"Then we had our own counterattack, 20 seconds before we scored. The behaviour of our team in those 10 seconds before they scored was just not good enough. We had two or three players in our own half but still allowed them to score the goal."