The Red Devils went 1-0 up against Burnley before the break, similar to Friday's FA Cup elimination, but a second-half fightback ultimately saw the game finish 1-1 after 90 minutes.
It was Paul Pogba who put the Red Devils ahead at Turf Moor, before Jay Rodriguez netted within three minutes of the second half starting, after Wout Weghorst easily beat Harry Maguire and played in the former West Bromwich Albion man.
There were also two disallowed goals for United, with Raphael Varane's header and a Josh Brownhill own-goal being chalked off, but we've also picked out some of the game's less-talked about moments, which may have slipped up the radar.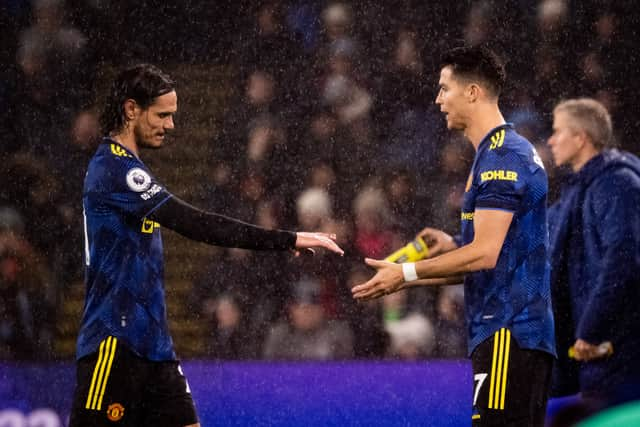 Why Cavani was dropped
Ralf Rangnick made the decision to drop Cristiano Ronaldo for the trip to Turf Moor and instead opted to start with Edinson Cavani.
While initially it was assumed that choice was largely due to Ronaldo being rested, speaking after the game, Rangnick revealed it was actually because Cavani would offer more 'sprinting and fighting for second balls'.
"Well, we've played Burnley a couple of weeks ago," the German told MUTV. "We've seen quite a few games here at Turf Moor so we know that especially in early stages of the game the game will require a lot of sprinting, fighting for second balls, chasing balls, and I therefore decided to start with Edi because this kind of profile works well for Edi."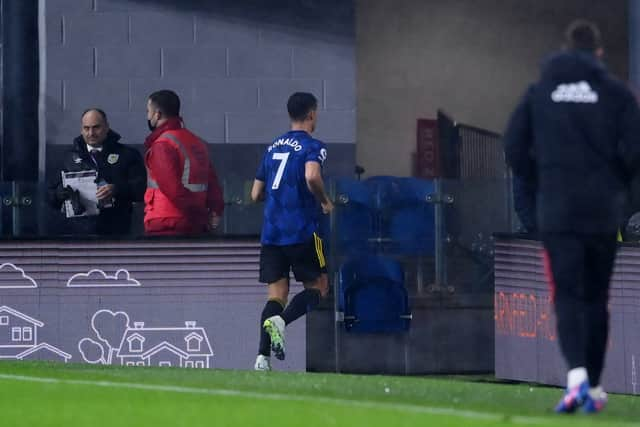 Ronaldo storms off again
It's been a recurring theme for United this season to see Ronaldo storm off immediately after a poor result, and Tuesday was no different.
Mike Dean's whistle had barely left his lips before the striker was whisked away down the tunnel, and while it's been suggested this is to stop pitch invaders asking for his shirt, it's certainly not a good look for Ronaldo.
The 37-year-old also seemed to rip off some strapping and throw it to the ground as he departed the pitch, which the home fans reacted angrily to, although it was difficult to see exactly what happened from the press box.
Pogba's goal drought ends
Pogba netted United's opener on 18 minutes and scored at Turf Moor for the second season in a row. That was actually the Frenchman's first league goal for the Red Devils since 20 January 2021, although he has scored twice in the Europa League since then.
Pogba largely played in midfield and helped contribute to United's attacking momentum throughout the game, but Scott McTominay's withdrawal late on saw him drop into a deeper role and screen the back four.
Even more encouragingly, Pogba played the full 90 minutes after his three-month lay-off, the first time he's done that since 16 October last year.
What the stats say
United dominated for large spells at Turf Moor, as the stats certainty indicate. The visitors had 22 shots across the night, with five on target.
In comparison, Burnley had nine, three of which were on target. United also saw more of the ball and registered 64% possession, while they completed 226 more passes than Burnley.
The alarming trend for United is an inability to regularly score more than one goal in a game - in fact, they've done it just twice in the last seven games, and only three times from Rangnick's 12 matches since taking charge.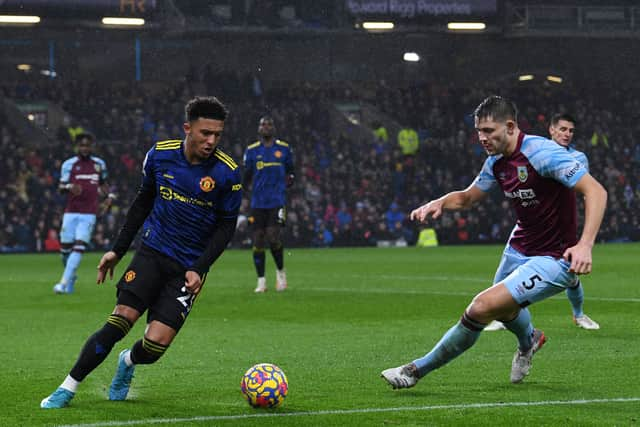 Top-four picture
United's dropped points were only more pertinent after the result from the London Stadium on Tuesday night, where West Ham United beat Watford 1-0.
It's a result that sees David Moyes's men move ahead of the Red Devils in the table and, should Arsenal and Tottenham Hotspur pick up wins later in the week, United could even be seventh by the weekend.
Rangnick's side play Southampton at Old Trafford on Saturday, with the game kicking off at 12:30pm.