Lingard decided to leave Manchester United after getting few opportunities last season, despite an impressive loan spell during the previous campaign.
The England international was excellent for West Ham, but he was convinced to return to Old Trafford by Ole Gunnar Solskjaer, who wanted the midfielder to play a key role.
Mid-way through the season, Solskjaer was sacked, and opportunities only reduced after the arrival of Ralf Rangnick.
Lingard's contract expired this summer, and after reduced play time at United, there was little doubt he would decide to leave.
By his own admission, he received lucrative offers from sizable clubs this summer, but he decided to join newly promoted Nottingham Forest instead, in a surprise move.
Forest are heading into their first Premier League campaign for the best part of two decades, but Lingard has taken a chance on the Midlands side.
"There was a lot of other options, I mean I could have gone abroad for a lot of money but I want to stay in the Premier League," he told BBC Trent.
"I spoke to the owners and they showed that love and like I say, they wanted to come to my house all in quick succession to try and get the deal done. When I see that sort of love, of course I'm going to say yes.
"But it had to be the right deal for me and my family. My daughter's had a huge part to play in that as well, so I can be local to her. Like I say, the club is huge regardless so it was an easy 'yes'."
The decision appears to be a mature one, but Lingard has received plenty of criticism in the past for his behaviour off the pitch.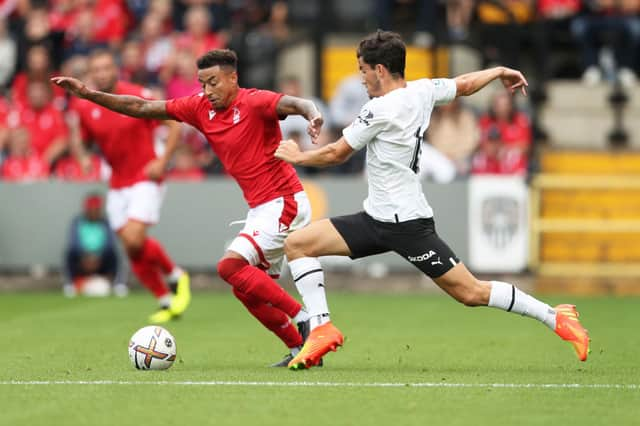 And Bein Sports pundits Andry Gray and Jason McAteer have criticised Forest's signing of the England star.
Gray said: "You have to improve if you are a promoted side, you need to bring players in, and you need to make the quality you have better, otherwise you are struggling."
Presenter Richard Keys interrupted, posing the question: "If you wanted someone who knows their way around the Premier League, a senior pro for the rest to look up to, would you have signed Jesse Lingard?"
Gray and McAteer quickly responded with a 'no', and Gray added: "Why would you sign him?"
An interesting take on Lingard's character, but the England international will have something to prove as he links up with only the second permanent club of his career.