The ex-Aston Villa and England hitman was speaking to Football Insider as he made the bold claims about the 37-year old forward.
Agbonlahor was scathing in his analysis of the five-time Champions League winner, adding that he believed a move to Major League Soccer (MLS) should be the next step in Ronaldo's illustrious career.
Here is everything that Agbonlahor said on the matter.
"It doesn't make sense for him to keep starting"
"For a lot of Man United fans, it will be painful watching Ronaldo at the moment," Agbonlahor told Football Insider.
"You will have memories of Ronaldo now rather than the Ronaldo that was there before.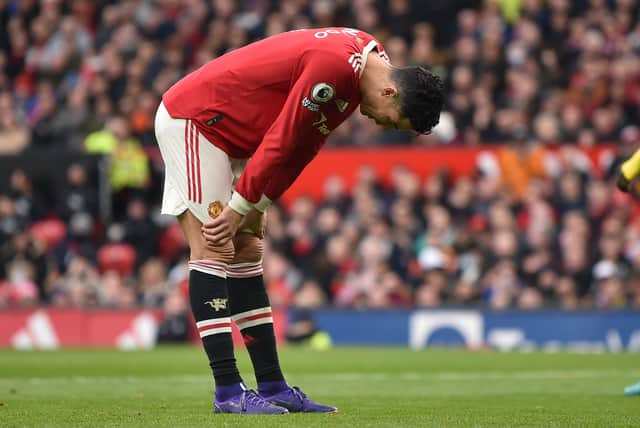 "He's 37, he's outdone most footballers by five or six years but you can't hide from ageing. Age catches up with everyone and it looks like it has caught up with Ronaldo.
"His legs look tired, he doesn't look as quick and sharp getting round players. He's also not a presser from the front either.
"With all those things, it doesn't make sense for him to keep starting.
"But who else have they got? They've not got many other options in there. Unless they play Rashford as a striker or a false nine.
"It's a big worry for Man United if they have Ronaldo and Cavani as the options up there for next season.
"It's time for Ronaldo and [Lionel] Messi to go and play and have some fun in MLS. The top leagues seem to be too much for them at the moment."
Ronaldo has scored 15 goals in 30 appearances across all competitions for United this season as well as five goals in four caps for the Portugal national side.
Will Cristiano Ronaldo leave Manchester United at the end of this season?
There has been speculation that Ronaldo could depart Old Trafford at the end of the season for some time now.
SkyBet has a market on the player leaving before 3 September, 2022 and believes one of his former clubs could be in prime position to make a move.
Sporting Lisbon are the favourites to sign the forward and are priced at 7/2 while Paris Saint-Germain are priced at 4/1.
Another of Ronaldo's former clubs are also in the market with Real Madrid priced at 14/1 while Manchester City are 16/1.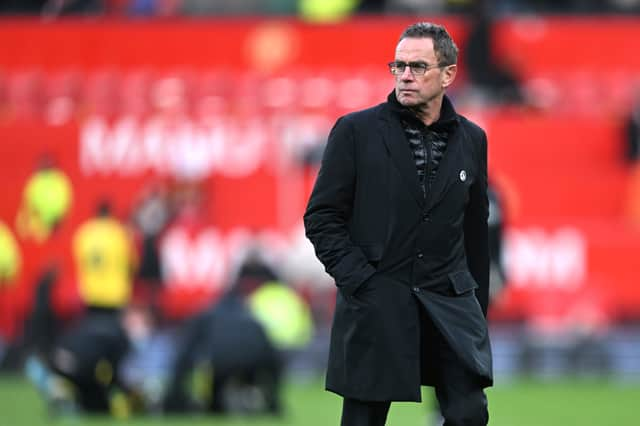 Interim Manchester United manager Ralf Rangnick spoke about the forward earlier this week, saying they currently did not have options up front other than the former Juventus star.
He said: "Edinson [Cavani] is not available and we don't have that many other central strikers," the German told reporters.
"I brought on in the last 15 or 20 minutes, Marcus [Rashford] plus Jadon [Sancho]. So almost all of the offensive players we have in our squad were on the pitch.
"Yes, but as I said, we have to play with those players we have available," he added.
"I spoke with him [Ronaldo] yesterday before the training session and he told me that he was fully fit to play and that's why I had him in the starting XI."