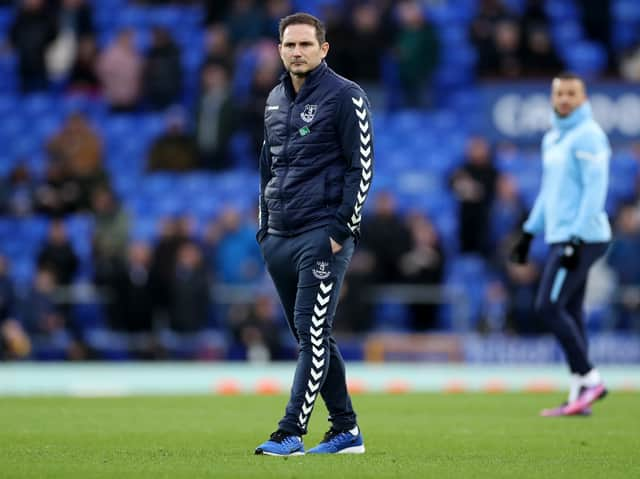 The champions came away from Goodison Park with three vital points as they hunt another Premier League, however the win could have been snatched away from them had Everton been awarded a late penalty.
The incident occurred just moments after Phil Foden scored the only goal of the game, when Rodri controlled the ball in the box.
However, it seemed to spin up and smack the midfielder in the arm, and despite a long VAR check, the spot-kick was not awarded in favour of the home team.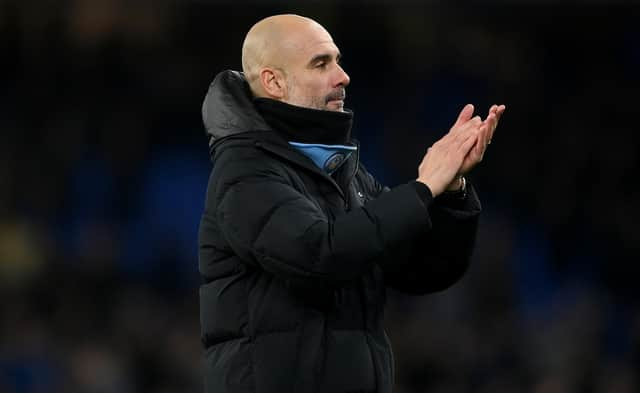 Speaking after the game, Pep Guardiola claimed the decision was irrelevant given Richarlison was offside in the build-up to the attack, therefore it was correct not to give a penalty.
"It was offside," the City manager told Sky Sports. "Yeah, it was the VAR and the action was offside. I didn't see. If VAR says penalty, it says penalty; if it says no penalty then no penalty. I didn't see the image."
'It's incompetence at best'
However, Lampard didn't agree with Guardiola's assessment of the situation and claimed he spoke to Paul Tierney after the match, with the referee confirming Richarlison was not offside.
"I was calm, I wasn't ranting and raving at him. I wanted to know if it was offside in the build-up because if he was that changes the penalty shout," Lampard told Sky Sports.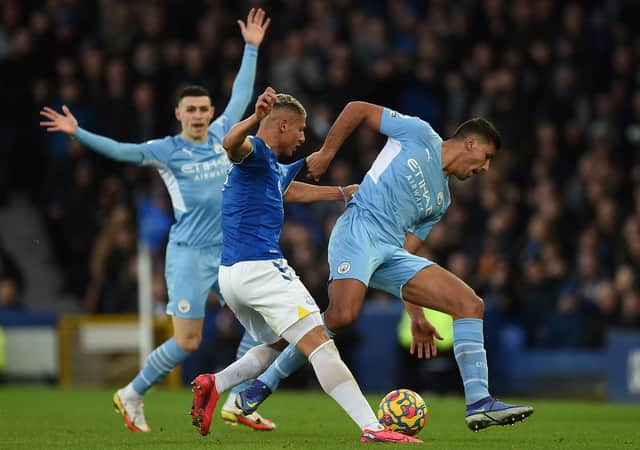 "But it wasn't, I've been told that. It wasn't offside against Richarlison in the build-up, so it's then to just isolate the penalty. The referee said he was on the other side of it: fine, I get that.
Then go to VAR who have a minute and a half/two minutes to look at it and to think that Chris Kavanagh has not given that penalty that strikes him on the arm midway, when his arm isn't in a natural position, I've got a three-year-old daughter at home who could tell you that's a penalty.
"I'm not being funny and I don't mean to make light of it because we're in a position where we're fighting at the bottom of the table, and Man City are fighting to win leagues, so everything is crucial.
"But when you have a system to bring in a minute or two to have a view on a penalty that is the easiest decision, it's a handball. There are some that happen quickly where it's arm down and late reaction.
"I don't know what has to happen as a reflection of that because that's a clear [mistake]. A mistake would be where you get something wrong when you haven't had the time to think about it, but two minutes to digest the handball.
"I can't understand it," he added. "If the communication is from VAR and the referee says 'I didn't see it' or even if he says 'I'm not sure of it, maybe' then they can say to go and have a look. It's incompetence at best; if it's not that then someone needs to explain to me what it is."