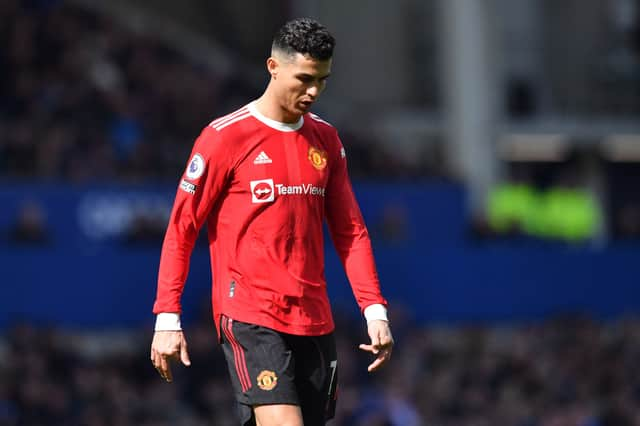 Manchester United are investigating an incident involving Cristiano Ronaldo and an Everton fan.
ManchesterWorld has been told the club are looking into the episode, following a video that was shared on social media showing Ronaldo leaving the Goodison Park pitch on Saturday, after United's 1-0 loss to Everton.
The video posted by EvertonHub appeared to show the Portugal captain slap a supporter's phone out of his hand as Ronaldo heads towards the away tunnel.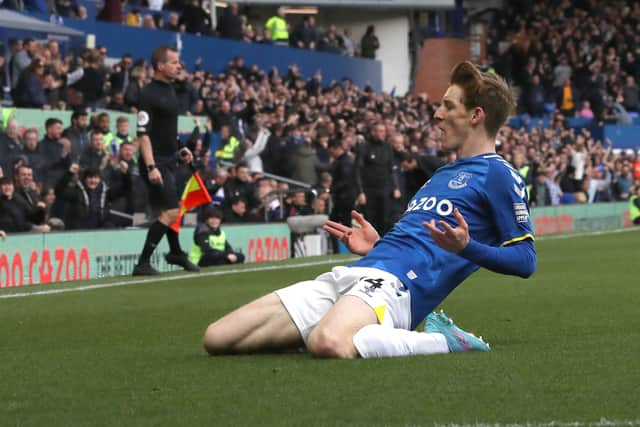 In a brief statement on social media, Ronaldo said: "I would like to apologize for my outburst and, if possible, I would like to invite this supporter to watch a game at Old Trafford as a sign of fair-play and sportsmanship."
The incident adds further frustration to a dismal afternoon where the Red Devils once again failed to make an impression on the game.
Ralf Rangnick's side started well in the first 25 minutes but struggled to create clear-cut chances before Anthony Gordon scored a somewhat fortuitous goal soon after, with his shot deflecting in off Harry Maguire.
In the second period, United only created a few half chances as Everton defended well and made it difficult for the visitors to find gaps.
But right at the death, United had their best chance of the game, with the ball bouncing into the path of Ronaldo in injury-time.
However, the 37-year-old fired the ball straight at Jordon Pickford, and ensured the Toffees held onto the three points.
The loss leaves United six points behind fourth-place Tottenham Hotspur, following Spurs' 4-0 win over Aston Villa later that evening.