The forward has missed the last three with an Achilles injury and the problem is still causing him issues, Ten Hag explained ahead of the Red Devils' European campaign getting under way.
"Yes, he is still out. He is progressing but he is not ready yet to get back into team training or play in a game," said the United manager.
Ten Hag has started Marcus Rashford up front in the last four matches rather than selecting Cristiano Ronaldo.
But the Dutchman once again insisted Ronaldo can play in his system, and said he is an option to play on Thursday.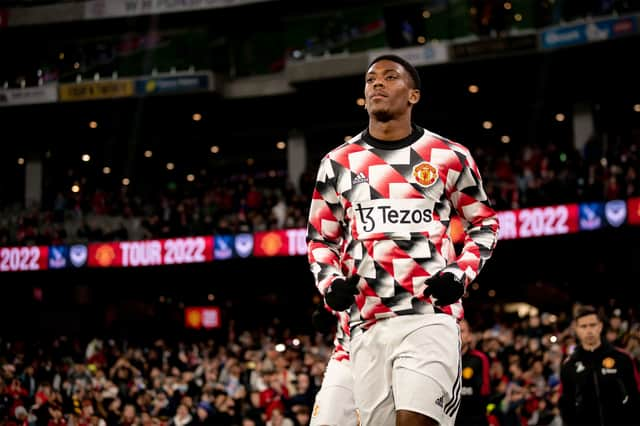 "He started against Brentford. Yes, not since, but he is ready to start," said Ten Hag.
Rotation is key
United are expected to make several changes for the visit of Sociedad, but Ten Hag rejected any suggestions the tournament offers him the opportunity to rotate players.
"We have to win every game and we want to win every tournament, so we take everything seriously," he said in Wednesday's press conference.
"We not only have a team, we have a squad, but we have to win every game. That is a mentality that Manchester United need.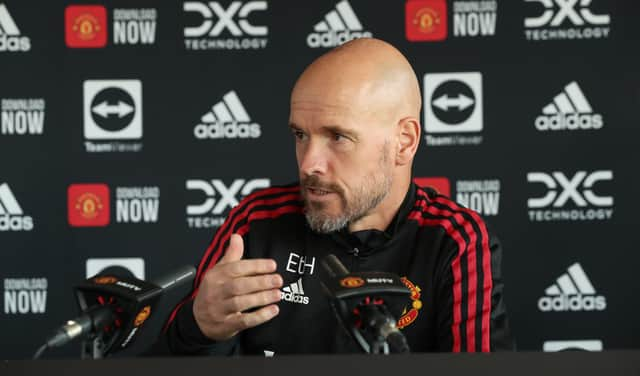 "Maybe I cannot keep them all happy every game but every player gets game-time if they perform well. We need everyone, we have a lot of games to cover. There is a lot in front of us, national teams of course and the World Cup and the cups in England and the Premier League."
The former Ajax boss did hint there could be a few alterations for Thursday, and said he has no concerns at introducing new players to his starting XI.
"When a team is acting well, when players are acting well. I think we have more than a starting XI of players and you stay in," he opined.
"The team is getting better, is improving, it is getting better. But on the other hand, for the players who are now not in the team, we know they can come in at any moment and do a job and maybe do better than the ones who are in.
"I know you need more than 11 players to be successful. I know we have a really good bench, and when they come on they really contribute to the success we have. I know the players on the bench will have games as a starting XI player."