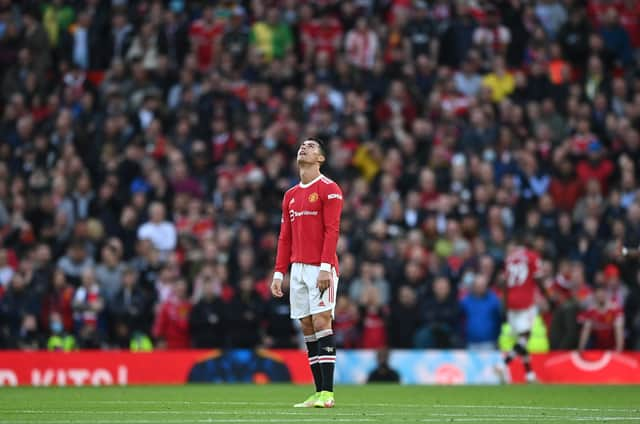 The performance was littered with individual horror shows, not least Harry Maguire, Victor Lindelof and Luke Shaw, who all made defensive errors, while Paul Pogba was sent off just 15 minutes after his half-time introduction.
After the game, several of United's first-team squad gave their reactions to the humiliating performance.
Harry Maguire
"First and foremost, apologies to the fans. It's nowhere near good enough for this club," the Red Devils captain told Sky Sports. "We're all hurt, we're all disappointed. We've spoken in the dressing room.
"Obviously I'm here because I have to be here. The only real thing I've got to say is we apologise to the fans. They stuck right with us even coming off the pitch at 5-0 in the end – they're singing and we appreciate that, but as a club we've got to do better.
"As a player, I'll be looking at myself, my individual performance. As a team, I'm captain of this club, so I lead the boys. We've got to come together, got to stick together.
"There's no point in blaming people. You look at yourselves in the mirror and think what you can do better. It's not about looking elsewhere and blaming others."
Luke Shaw
Speaking to Stadium Astra after the full-time whistle, Shaw admitted this result 'was coming'. "It's ourselves we need to look at first and foremost in the mirror," he said. "Are we doing everything right and preparing right for the games in ourselves?
"We have the tactics and how the manager wants us to play. At times, we're too easy to play through against.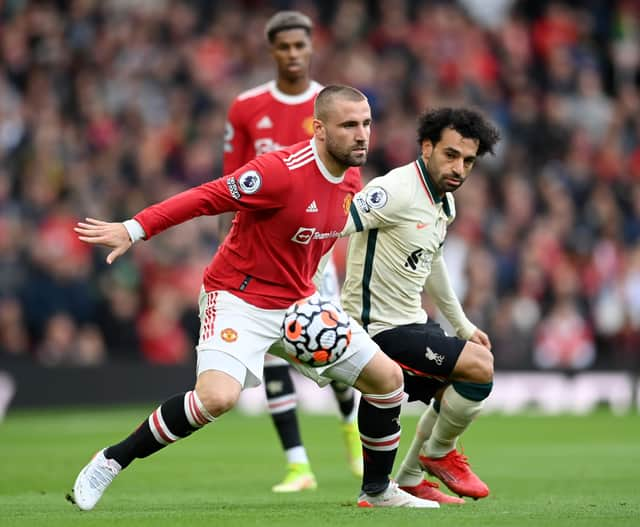 "You look at the first goal, it can't be possible that they can have three running through in the first five minutes. We need to be more compact, we need to be better.
"This result was coming," Shaw added. "In past games where we've won, we haven't been at our best. We felt that inside the dressing room and today we have to reflect and we have to move on from this because it hurts.
"I think we all know when we're at our best we're capable of playing well. It's not just a team, it's individuals who are not at their best. Me, myself, I'm not. I need to look at myself, see what I'm doing wrong and focus on that.
"At times in the game, we're far too easy to play through against, not just today but it's been a number of games now where it's been happening bit by bit and we can feel that in each game.
"It happened today and, against a great team like Liverpool, they're going to punish us and they did."
Cristiano Ronaldo
It was another disappointing performance from the famous No.7 and he took to social media on Sunday night to apologise to the fans. "Sometimes the result is not the one we fight for. Sometimes the score is not the one we want," he posted on Instagram.
"And this is on us, only on us, because there's no one else to blame. Our fans were, once again, amazing in their constant support. They deserve better than this, much better, and it's up to us to deliver. The time is now!"
David De Gea
One United player who comes out with a shred of respect is David De Gea, who made several saves in the game and produced a super stop to deny Trent Alexander-Arnold's second-half piledriver.
"It is difficult to describe how I feel now. It hurts and it's not good enough," he said. "We continue to let in silly goals and have done all season. We play like little boys and I have to apologise to the fans."