The Brazil international decided to leave the Bernabeu after nine years for a new challenge in England.
Casemiro, 30, was unveiled at Old Trafford on Monday in front of the home supporters and watched on as his new side beat Liverpool 2-1 to kick-start the Erik ten Hag era.
'Great player'
"Well, before coming here I spoke to Fred. He's a friend who I've played alongside in the national team for a good number of games and years.
"I know him well. He's a great player and that's why he plays for Manchester United and for the Brazilian national team, which is difficult to get into. So.
"I have a special relationship with him and of course he's a great player and that's why he plays for Manchester United."
Fred has been with the club since 2018, having previously played for Internacional in his native country and then Shakhtar Donetsk in Ukraine.
He has made 160 appearances so far and has scored eight goals.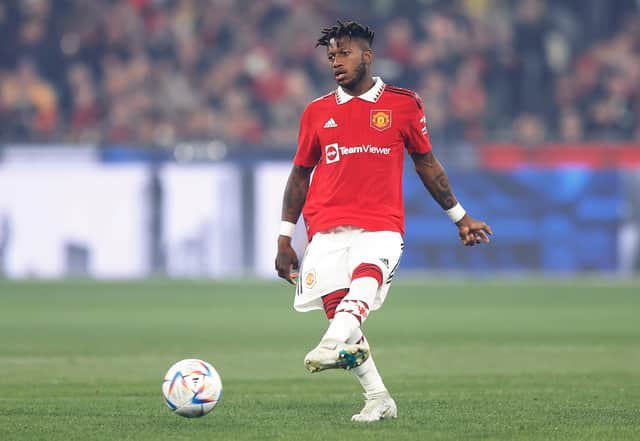 Casemiro added: "Fred has a lot of qualities. I think he's a player that has good movement. He's very mobile, passes the ball well, he has a good shot on him, he can play with both feet, left or right, he can pass the ball well with either foot. He's a great player.
"Again, that's why he plays for Brazil and he's a very important player at this club and I think he'll help me a great deal as he's Brazilian.
"I think he'll help me a lot at the club and without doubt it's important for me to have another Brazilian here, too."
Can Casemiro help get the best out of Fred?
It is safe to say that Fred has split opinion among the United fanbase over the past few campaigns.
He is a divisive player but it will be interesting to see if the addition of his Brazil teammate and friend Casemiro can help boost his confidence.
Fred's presence in the squad will certainly help the latest arrival settle in and aid his transition into a new environment.
Ten Hag's side are back in action this weekend away at Southampton as they look to make it back-to-back wins after their impressive victory over Liverpool.