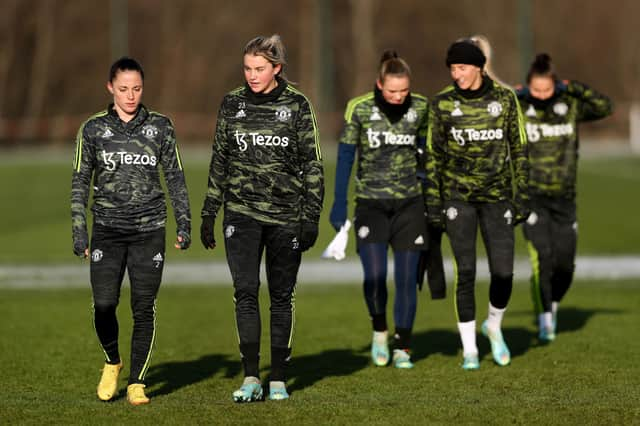 Marc Skinner's side will head to Malta for a short training camp next week, according to reports in the Times Of Malta.
The Manchester giants are expected to confirm a friendly game against Maltese champions Birkirkara with the Women's Super League (WSL) on its mid-season break and United not in competitive action until January 15 when Liverpool visit Leigh Sports Village.
Although not officially confirmed by the club yet, it appears the friendly will take place on January 6, according to the piece.
United's head coach had previously said the club were weighing up potential options for a warm weather training camp and it appears that has now been confirmed with the team heading to Malta in the coming days.
The trip is said to be part of a collaborative agreement between the club and Tourism Malta which was agreed in August thanks to the club's strong Maltese fanbase.
United have been in superb form in the first half of the campaign and have lost just once (to champions Chelsea) in their opening 11 games, meaning they occupy the WSL Champions League spots at the winter break.
However, Skinner is fully aware of the task ahead and what it will take to secure European football for the club next season - and plans to dip into this transfer market next month.
"I'll be working, my phone never goes off," said the 39-year-old boss said ahead of the winter break.
"There's a window coming up, so I've got work to do. We're going to look to see if we can manoeuvre the squad, maybe bring some players in if it's the right option for the club. But we'll always be looking in windows anyway to see if there is potential to improve the squad. Even with how well we've done now, we can't stand still."
United fans will also be hoping Skinner and Head of Women's Football Polly Bancroft can secure the futures of several key first team players in January, with the likes of Alessia Russo and Ona Batlle out of contract in the summer and free to speak to clubs outside of England from January 1.
"I said this before, these contracts talk take a while. With the ever increasing popularity of the game, everything just takes a little bit longer," said Skinner earlier last month.