Manchester United and Manchester City fans will no longer have to show their Covid-19 passes to gain entrance to Premier League games.
The league confirmed on Wednesday that they will be changing their policy in line with government guidelines.
In response to the outbreak of the Omicron variant, fans had to show either their vaccination status or a negative test result to be allowed into games, but that will stop ahead of the next round of fixtures.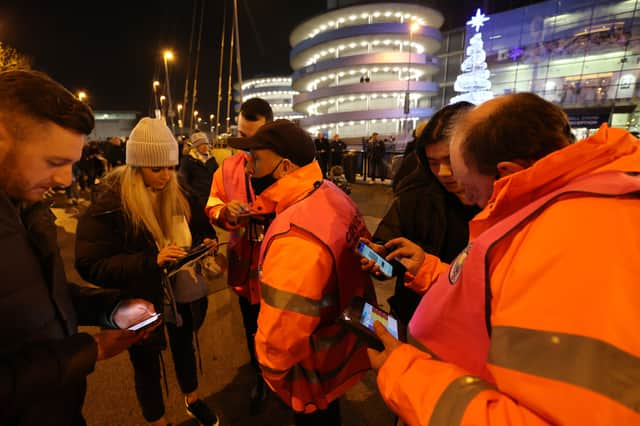 Premier League Chief Executive Richard Masters said: "Fans have shown fantastic support for the measures in place and we thank them for helping keep each other safe and grounds open at full capacity.
"Despite Government restrictions easing, everyone still has a role to play in making sure people feel safe at our matches.
"We and our clubs urge supporters to continue to do all they can to follow public health guidance to minimise the risk of passing on COVID-19."
Therefore the changes will be in place ahead of United's next Premier League match, which takes place against Burnley on 8 February, while Manchester City face Brentford at home the following night.
Both sides are not in action this weekend due to the international break, while the teams face FA Cup fourth-round encounters against Middlesbrough and Fulham respectively during the first weekend in February.
On Wednesday, the league also announced changes to their Covid-19 rules regarding the rearranging of fixtures, and for a club to have their game postponed they must now be able to prove there are at least four positive cases in the first-team squad.