It was announced on Thursday that the forward will not be involved in the squad for this weekend's trip to Stamford Bridge. "Cristiano Ronaldo will not be part of the Manchester United squad for this Saturday's Premier League game against Chelsea," United said a statement. "The rest of the squad is fully focused on preparing for that fixture."
Ronaldo was caught on camera storming from the touchline during the 2-0 win against Spurs before proceeding down the tunnel. It has since been reported he immediately left the stadium and had refused to come off the bench during the game.
Speaking in Friday's press conference, Ten Hag confirmed the latter is indeed true, and said there are 'consequences' to Ronaldo's actions. "It's between Cristiano and me. The statement is clear," he said.
Asked if Ronaldo was still part of his squad, Ten Hag responded: "Yes, that's also in the statement and he remains an important part of the squad."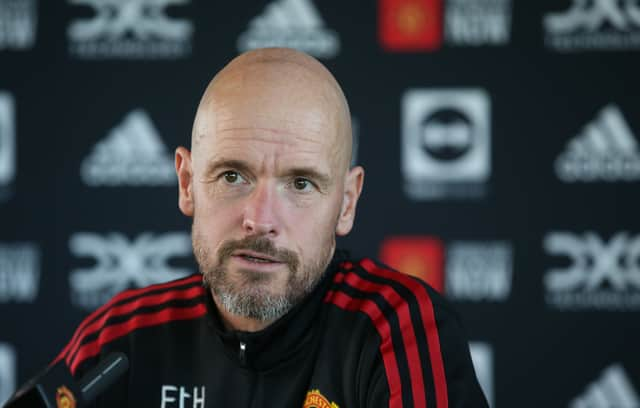 "I'm the manager, I'm responsible for the culture and I have to set the values and standards and I have to control that," said Ten Hag on Friday. "After Rayo Vallecano, I thought [that] was unacceptable but he was not the only one.
"That is for everyone, but this is the second time and it has a consequence. That is what we did. We miss him tomorrow and that is a miss for the squad, but I think it is important for the attitude and the mentality for the group and now we have to focus on Chelsea. That is the most important."
Ronaldo posted on Instagram on Thursday night with a vague statement that didn't actually reference the incident, nor did he apologise. "I'm the same person and the same professional that I've been for the last 20 years playing elite football, and respect has always played a very important role in my decision making process," he wrote.
"I've always tried to set the example myself for the youngsters that grew in all the teams that I've represented. Unfortunately that's not always possible and sometimes the heat of the moment get's the best of us."