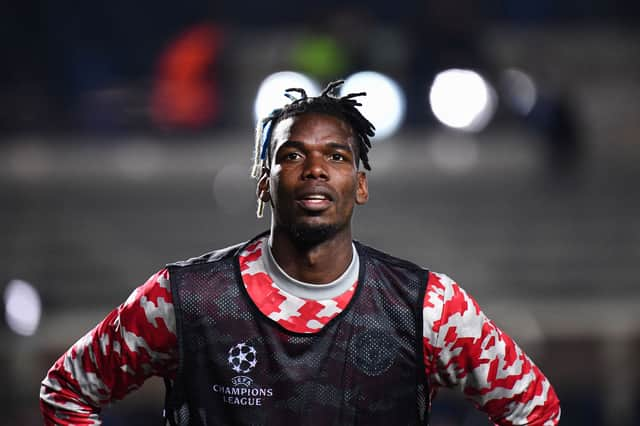 The ex-England internationals, who know Pogba from his youth days at the club, were discussing his abject showing against Atalanta on Tuesday, where he was replaced with 20 minutes remaining as the Red Devils searched for an equaliser against Atalanta, which was duly supplied by Cristiano Ronaldo.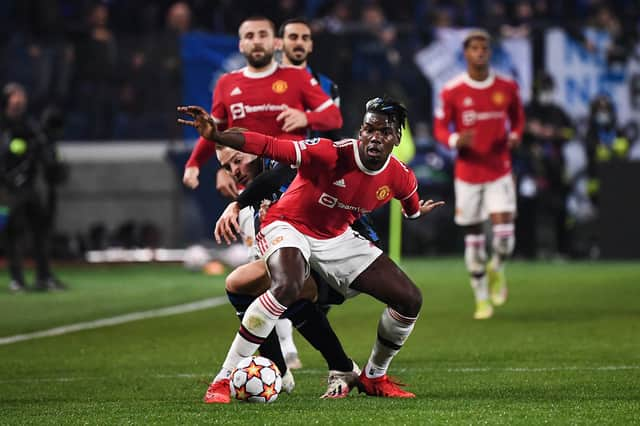 Pogba was undoubtedly the weakest link in a woeful United side which were overrun and dominated by Atalanta. The World Cup winner repeatedly misplaced passes, failed to effectively press the opposition midfield and was widely criticised for his performance on social media.
The post-match BT Sport studio was no different, with Scholes and Ferdinand outlining exactly what they think Pogba lacks in his game.
Pogba Needs direction
It was the latter who dished out perhaps the harshest criticism of the midfielder, with Scholes claiming Pogba loses concentration and will 'get to 35 and be exactly the same'.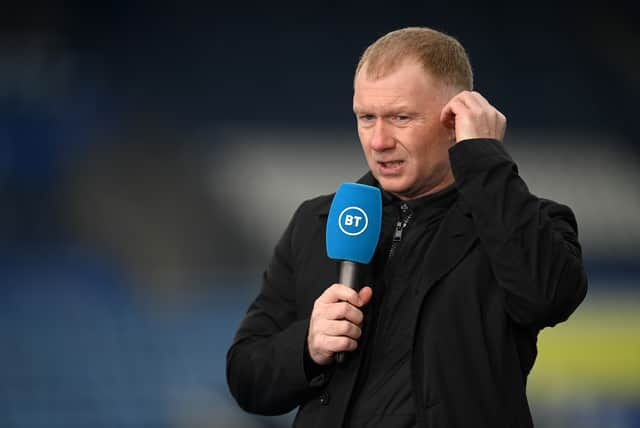 "He's a player we know; we've been with him," said the ex-United man. "He needs somebody talking to him all the time, somebody on him. He needs somebody there that he totally respects.
"He needs experienced players behind him, and we're talking… how old is he, Pogba? 28? 29? He's a really experienced player, but he's one them where he'll get to 35 and be exactly the same. He'll still be doing that stupid stuff where he's trying to stud-roll the ball, he's trying to hold people off and show how strong he is, show how skilful he is, and people know it now. They watch it all the time.
"The biggest thing with Paul is his concentration - he goes away with the fairies at times. You think about the Juventus team he played in, where he was brilliant and why we signed him; the experience around him: [Andrea] Pirlo, [Georgio] Chiellini, [Leonardo] Bonucci, [Gianluigi] Buffon and an aggressive manager that was telling him all the time. He will need that kind of treatment until he's 35 years of age."
Weak dressing room
Ferdinand agreed with Scholes's comments and said Pogba's poor performances are exacerbated a lack of leaders in the United team.
"I just thought today he took liberties at times. He was sloppy and a bit slack," said the former defender. "There comes a time in games when you just need to be told sometimes: 'sharpen up, play one or two touches'. Is there anybody behind him in the team?
"I'm saying all top players have that conversation, or someone behind them is saying that. But there isn't a player who starts every game in the world perfectly. There are games when you don't start the game perfectly, this is a prime example. He gave away a few sloppy balls, taking liberties, and you just need to be told sometimes. I'm not making excuses for him because he needs to be telling himself that as well.
"There isn't anyone at Man United other than Cristiano [who would do that]," Ferdinand continued. "I can't imagine anyone getting hold of him and saying: 'listen, watch; I'm going to be on to you at half-time in the changing room'. I don't think there's that conversation or that kind of dialogue that goes on.
"Maybe it's a generational thing because in our changing room and opposing teams, these conversations would be going on, on the pitch and in the tunnel. Some players need that more than others."