Manchester United continue to be linked with a move for Tottenham Hotspur striker Harry Kane.
The Red Devils will not buy the England captain during the current window, but a different scenario may play out in the summer. Kane has admitted himself that he wants to win trophies at some point in his career, and United may be better placed than Tottenham to offer that given their current trajectory under Erik ten Hag.
With that in mind, we have rounded up all the latest on the situation as United continue to be linked.
Latest situation
As things stand, Tottenham have a relatively strong grip on their star striker, who is tied down until the summer of 2024. Despite that, Spurs will not want Kane to move into the last year of his deal, and there could be a critical moment at the end of the season.
If no new contract is agreed by the summer, Tottenham could face the decision of whether to sell their the prize asset this summer or risk losing him for free a year later. United have been heavily linked with making a move, while the likes of Bayern Munich and Real Madrid have also been credited with an interest.
Contract chatter
Kane is reportedly willing to sign a new contract with Tottenham. According to The Athletic, the 29-year-old will consider extending deal if the 'circumstances are right'.
It's claimed Tottenham's performance between now and the end of the season could be key. Talks over a new deal are set to continue after the end of the January transfer window.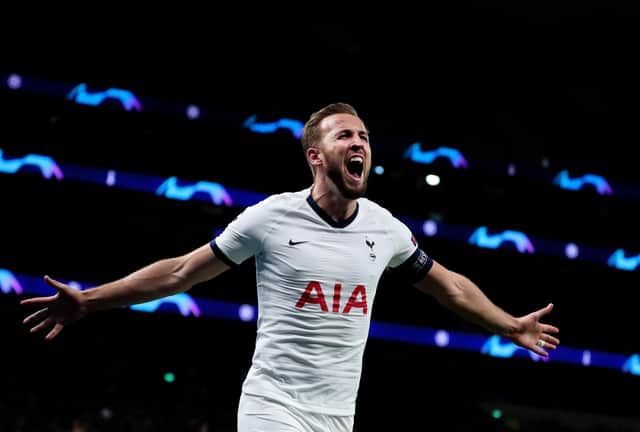 Kane's thoughts
During Manchester City's pursuit of Kane around 18 months ago, the striker told The Overlap: "I feel like I've still got almost another career to play. I've got seven, eight years, of what I've already had in the Premier League, so I'm not rushing anything, I'm not desperate to do anything.
"I'm not afraid to say I want to be the best. I want to try and get to the level [Cristiano] Ronaldo and [Lionel] Messi got to. That's my ultimate goal, to be winning trophies season-in, season-out and scoring 50, 60, 70 goals season-in, season-out. I've still got so much more to give. I can produce better numbers than I'm producing at the moment."
Speaking more recently, Kane added: "There's not been much talk. I'm sure there will be conversations over the coming months but I'm just focused on this season and doing my best.
"There's still a lot to play for, trying to get in the Champions League, we have the FA Cup and the Champions League still to try to win. My focus is on that. I know there are going to be rumours about my future but I'm focused on what I can do."
Wright claim
Pundit Ian Wright recently said of the Kane situation, when speaking on his Wrighty's House podcast: "If Man United came now, Harry Kane with a year left, let's say they put £60m on the table and we'll throw in someone – [Anthony] Martial, whatever – it's a very good deal.
"If Man United have got any serious thinking about what we need to do next, it's a no.9. It seems like a no-brainer that Harry Kane is the person. He takes them somewhere else."