United suffered yet another setback in their bid to land a Europa League spot on Saturday, leaving the South Coast empty-handed.
Ralf Rangnick's men were beaten 4-0 by Brighton, who put the game to bed with a flurry of second half goals.
The Seagulls scored three goals in 11 minutes early in the second half and took advantage of a sloppy United performance.
The Red Devils remain just six points ahead of West Ham in seventh as a result of the defeat, and the Hammers have two games in hand, armed with a superior goal difference.
And criticism continues to rain in for interim boss Rangnick, who has struggled since arriving to replace Ole Gunnar Solskjaer.
Sky Sports pundit Souness has joined in with that criticism, while also taking aim United's decision-makers for appointing Rangnick.
"Man United have had 10 years - since Fergie packed in - of rediculously poor football decisions," Souness said on Sky Sports.
"I've never met the guy. Perhaps I'll get chance to speak to him in a bit.
"What geniuses at Man United sat down and thought 'we are going to get rid of Ole, and there is a guy who is an advisor or a consultant at...was it Dynamo Moscow? I've been told he is the guy'.
"Let's check his CV. There is nothing about his CV that would warrant him getting a job at Man United.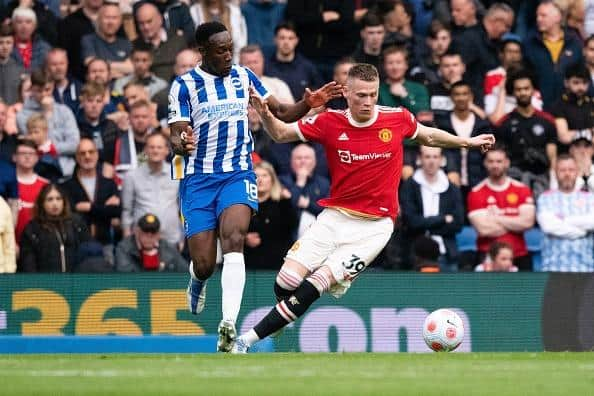 "If you go back to the players they have signed, the players they have kept and renewed their contracts, to this latest guy who has come in as a coach or manager, whatever you want to call him.
"They have consistently got football decisions wrong for 10 years."
Rangnick was previously with Lokomotiv Moscow rather than Dynamo Moscow, and spent three years in charge of RB Leipzig across two separate spells ahead of getting the United job.
Since taking over at Old Trafford, he has a 39.2% win percentage.