Three goals in 11 minutes after the 49th minute saw Brighton romp to a comfortable win having led by a goal at the break.
It was a sorry performance from United, who have given West Ham the chance to move level on points with them in sixth place.
The Hammers are now six points behind but with two games in hand and a superior goal difference.
After United's latest disappointment, Sky Sports pundits Dublin and Souness spoke about a telling moment from Cristiano Ronaldo.
"One of the tell tale signs, for me, is that there was a clip after one of the goals where Ronaldo was laughing," Dublin recalled.
"And I think to myself, is he laughing at his players? At the situation? 'Am I at Man United or am I not?' And that, for me, summed up today."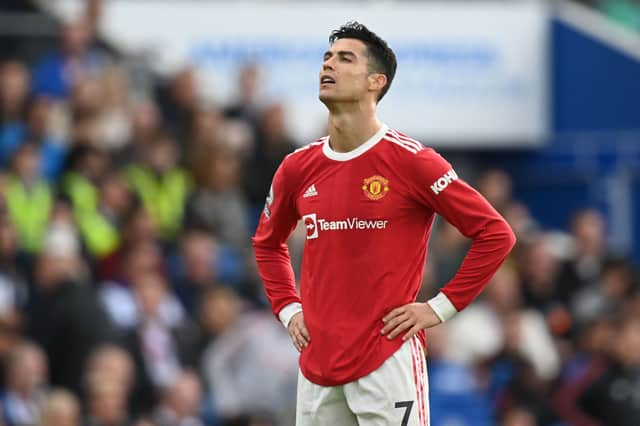 Nodding in agreement, Souness then jumped in and joked: "He's thinking the last time I was here, I had Paul Scholes, Roy Keane, Rio Ferdinand, and now I've got this lot."
Speaking about United's performance more generally, Dublin added: "It didn't look difficult, the way they (Brighton) passed it around those red shirts today, Brighton looked comfortable.
"They looked comfortable in possession, there wasn't much pressure on them at all - Man United didn't know whether to stick or twist.Whatever Man United did today, it wasn't good enough.
"I don't want to take anything away from Brighton - they were outstanding.Brighton deserve all the plaudits."