The Red Devils barely laid a glove on Liverpool in Tuesday's Premier League fixture, with Jurgen Klopp's men winning thanks to goals in the first half from Luis Diaz and Mohamed Salah, while Sadio Mane added a third after the break before Salah netted the final goal of a humiliating night for Ralf Rangnick's men.
It was a performance where United registered only 28% of possession and had just two shots across the entire 90 minutes, something which drew scathing criticism from Neville during the game.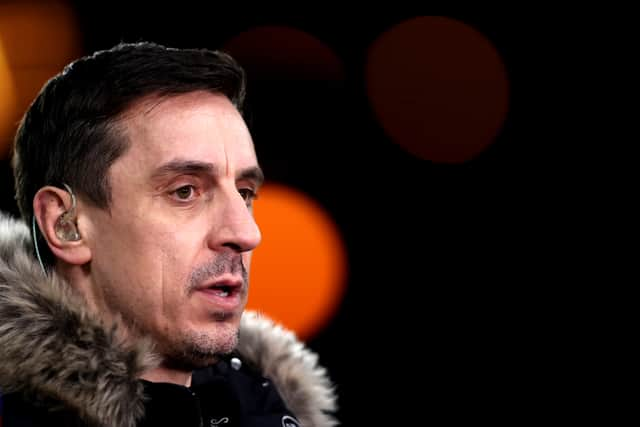 But speaking after it, the former right-back said on Sky Sports that United had 'wilted' and were 'flaky' in the gutless loss to Liverpool.
"Manchester United were a million miles away in every department. There isn't anything that you can say Manchester United can compete with them on and off the pitch," Neville opined.
"It was a sobering evening. We expected it, I think every Manchester United fan expected it. Not one United fan came here with any hope whatsoever. But you build yourself up in that half an hour pre-kick-off and you think 'could something happen?'. But nothing, that team has nothing.
"It is predictable," he continued. "But I can't explain how it's gone from being slightly promising at the end of last season finishing second, to where we are today, which is an all-time low in my 42 years of watching United. I've never seen it as bad as that.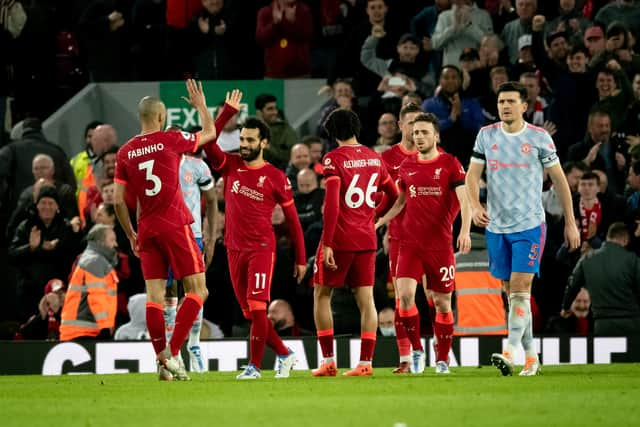 "Liverpool, when we were playing, weren't great, but I don't think they ever gave us a game like that," Neville said to former team-mate Roy Keane.
"It was always tough to beat Liverpool, even at Old Trafford. I've never seen a United team wilt and be as flaky in a game of football.
"There are some players out there who have talent and have played at a decent level, but they're broken. They're finished and they're done this season."
The blame lies with the Glazers
The 47-year-old once again laid the blame of the Red Devils' problems firmly at the feet of the Glazer family, when speaking after the Liverpool loss.
Asked about United's recruitment policy, Neville explained: "Jurgen Klopp called it 'Disneyland'. What they've done over the last 10 years is brought players in playing pianos or 'Pogback' and all the big palaver, and Cristiano [Ronaldo].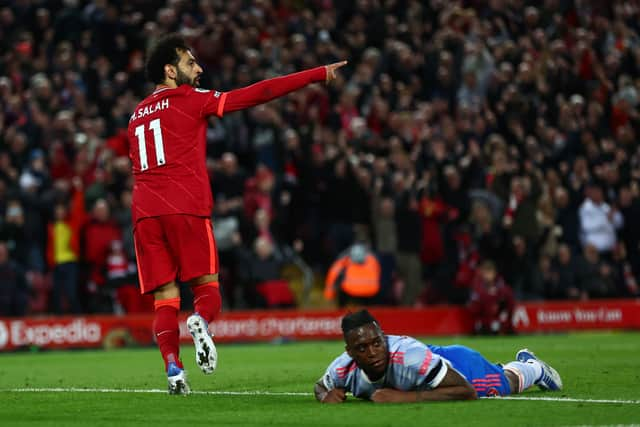 "They've elevated the players above the manager as well. You go to Liverpool, Chelsea or Manchester City and the manager is the primary person at the club. They've undermined different managers over the years at Manchester United by elevating the players to a god-like status, and the players haven't performed.
"My view is that there are lots of things the players could do better, Ole Gunnar Solskjaer could have done better, Ralf Rangnick could maybe have done better.
"But fundamentally, the club is broken and off the pitch. The stadium is falling apart and the training ground is falling back to second rate. The owners are taking £25m a year out of the club when they need investment. It sets the culture bad from the top."