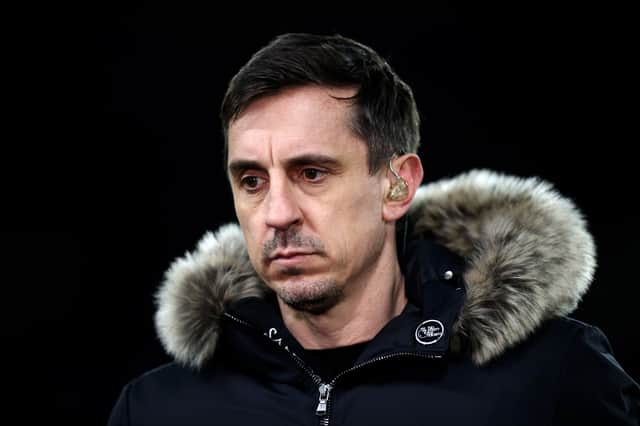 Gary Neville has said Manchester United's dire state on the pitch, and the sorry way the club are being run, could hamper the appointment of Erik ten Hag.
The Ajax manager has been widely reported as the man to take over from Ralf Rangnick at the end of the season, although fresh stories over the weekend claimed it is far from a done deal.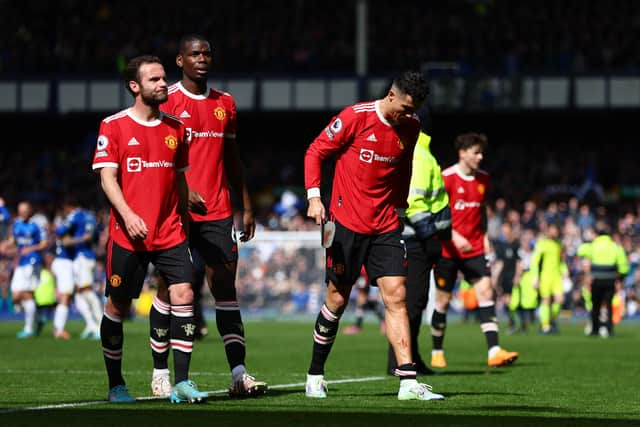 Neville described his old club as a 'farce' and said they lack 'fight or spirit', before moving onto how this could impact Ten Hag's potential appointment as manager.
The 47-year-old said he is concerned that the Ajax boss could be put off taking over at Old Trafford after conversations with the likes of Donny van de Beek and Edwin van der Sar, and fears the appointment may not happen if Ten Hag's requirements are not met by the club.
"I've read in the Sunday papers that Erik ten Hag wants all of his demands met or else he won't come to the club," the former defender said on the Gary Neville Podcast. "Imagine if they can't get Ten Hag over the line because of what's happening at the moment, and how bad a state the club are in.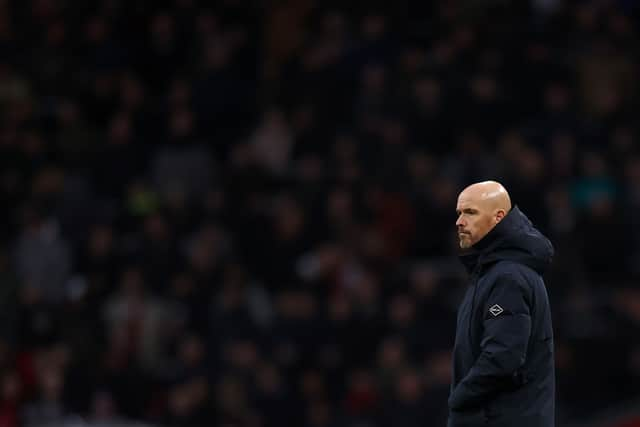 "I suspect Ten Hag's demands aren't financial, they will be about control, recruitment, structure, youth. I suspect he wants to come in and make sure he's not exposed to what other managers have been exposed to in these last 10 years.
"That might be too much for Manchester United, and I suspect it may be a difficult week or two for the club. I still think they will get it over the line, but the reports this morning were that Ten Hag was placing demands on the club that maybe go above and beyond. We shouldn't believe everything but, ordinarily, when things come out from credible sources we normally know.
"The old adage is not to believe anything we read in the press but that is false, journalists hear things from somewhere and if there are multiple sources saying the same type of story there is usually something in it.
"Things have all gone quiet on the Mauricio Pochettino front, so it all feels like it's all eggs in the Ten Hag basket. If they cannot get him over the line because of his demands on the way the club is run, what a position for Manchester United to be in.
"I suspect Ralf Rangnick will be speaking to Ten Hag honestly, Van de Beek will be answering him honestly. We know Edwin van der Sar is over at Ajax and will be speaking to Ten Hag honestly. They will be saying be very careful about going to Manchester United because it can be a graveyard for reputations at this moment in time."