Manchester United's pursuit of Frenkie de Jong has proven to be one of the transfer sagas of the summer.
The Barcelona midfielder had looked destined to join the Red Devils after the two clubs agreed a financial package for a deal last month, but since then, various reports have suggested that the Dutchman would prefer to stay in Catalonia.
Things have become so frustrating for United, that the Daily Mail report new manager Erik ten Hag has "resigned" himself to missing out on the player entirely.
But regardless of how their pursuit of De Jong resolves itself, United will know that midfield reinforcements are still something of a must before the transfer window slams shut at the end of the month.
And the last thing club chiefs will want is a repeat of the Cesc Fabregas debacle of 2013.
That summer, David Moyes came within a whisker of landing the former Arsenal playmaker, only to see the deal slip through his fingers, and for Marouane Fellaini to be signed as an alternative.
With that in mind, we've picked out other options that United could move for if they do fail in their efforts to sign De Jong in the coming weeks...
Adrien Rabiot
The most likely candidate given the flurry of speculation that has surrounded the Frenchman in recent days.
A deal is seemingly edging closer to completion, with meetings between United and the player's representatives scheduled for Friday, according to Fabrizio Romano.
Whether or not the Juventus star has the necessary traits to replicate the creative aspects of De Jong's game is a matter of some debate, however - his tally of 0.7 key passes per 90 minutes in Serie A last season was lower than Scott McTominay's equivalent stat in the Premier League.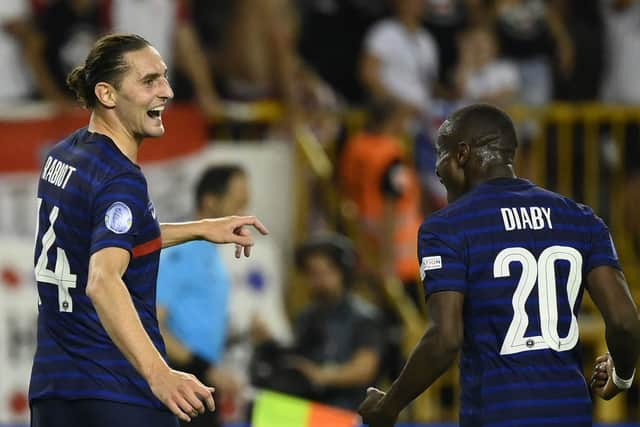 Sergej Milinkovic-Savic
Another player who has been linked in recent days, the Lazio star has been a long-term target of United's for quite some time at this stage.
A poweful presence in the centre of the park, the general consensus appears to be that the Serbian international would be an improvement on the options currently at Ten Hag's disposal.
Any prospective deal could prove difficult, however, with reports from Italy suggesting that the 27-year-old is likely to stay put this summer.
Ruben Neves
It's almost a little baffling that Neves hasn't earned himself a move to one of the Premier League's top clubs already.
Wolves have done well to hang on to their star man thus far, but the likes of United and Arsenal have both been linked in the not-too-distant past.
A superlative distributor with an eye for a spectacular goal, the Portuguese talent will surely end up being a quality addition for whoever signs him, if and when he departs Molineux.
Youri Tielemans
Tielemans makes sense for a lot of reasons.
Not only is he a proven Premier League talent with pedigree and potential aplenty, but he also looks destined for an exit from Leicester City sooner rather than later.
The Belgian is entering the final 12 months of his contract, and with little sign of an extension on the horizon, could be available for just £25 million this summer.
Arsenal currently seem like the most likely destination for the 25-year-old, but The Athletic have cast some doubt over the Gunners' interest by claiming that a deal may be "unlikey".
Wilfred Ndidi
Alternatively, if United wanted a more defensively-minded presence in the engine room, they could do far worse than Tielemans' Leicester teammate Wilfred Ndidi.
The Nigerian has been excellent since establishing himself as an integral member of the Foxes' starting XI, and is consistently mentioned in conversations about the best players outside of the so-called "top six".
Whether Leicester would be willing to part with such a key asset at this relatively advanced stage of the transfer window is a major potential hurdle, of course, but United would be well-advised to test their resolve with a decent bid.