Ralf Rangnick has said Atletico Madrid could have a slight advantage over Manchester United when the two sides meet on Wednesday night.
For that reason, Rangnick feels Atletico may approach their Champions League last-16 first leg with a very small upper hand, while he admitted in Tuesday's pre-match press conference that he doesn't expect his players to have a 'red carpet' reception at the Wanda Metropolitano.
The 63-year-old was also asked about the final of the competition and whether he'd be comfortable travelling to Saint Petersburg, where it is currently set to be staged, given the mounting tension in eastern Europe.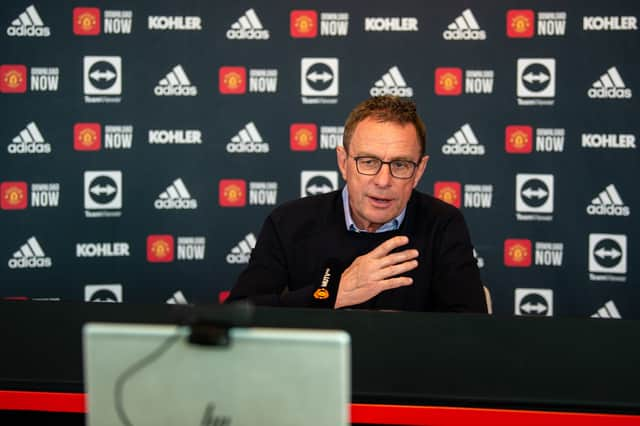 Meanwhile, Rangnick gave his view on the man who will be in the opposite dugout on Wednesday, Diego Simeone, with the United interim manager saying the Atleti boss has transformed the club into 'one of the most respected in Europe'.
Here's every word of what he had to say on those topics...
"In the Champions League you need to perform on the highest possible level. Of course, we had a game on Sunday, a very physical one. Atletico played away at Osasuna on Saturday so there might be a slight advantage in regards to recovery on their side.
"We made sure the players could recover in the last two days and maybe we will have some fresh legs on the pitch, we will see tomorrow.
"We need to play tactically on a high level , physically and defensively we need to be prepared for a very emotional, even hostile reception in that stadium.
"Some of our players will not be received with a red carpet. This is what we are aware of, but I think we have enough experience in the team and enough talented young players - I think the mix of those groups is perfect.
"We are looking forward to that game. This is why we are all here and why we love this game, to play in stadiums like tomorrow and then in three weeks when we have the second leg at Old Trafford.
"But for tomorrow it is about us getting the best possible result. I don't think the future will be decided tomorrow, it will be decided here in the second leg at Old Trafford."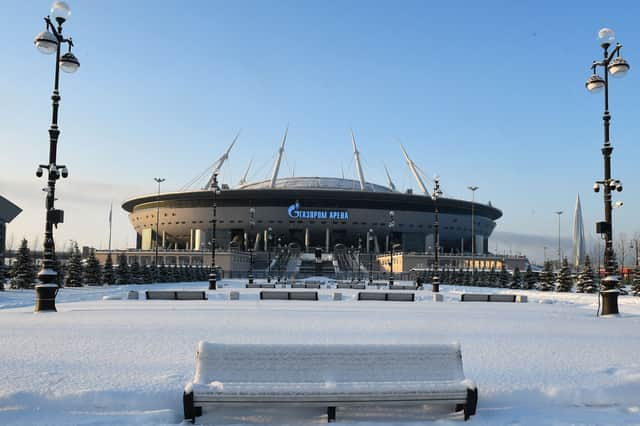 "It's still a long way until the final and if we are to have a chance we need to beat Atletico first, and we are fully aware this is not the easiest of draws we could get.
"What would happen then, this is something for Uefa and maybe even some politicians to decide. I think we all hope, not just here in England but the whole of the world, that things will deescalate.
"Nobody could really be interested in a war in Europe and this is more important than a Champions League game, if we are honest."
"In those 11 years, he won trophies with a clear identity, with the most recognisable playing styles, and I don't think this has changed in the last years. It's always an emotional team, which reflects the character of the manager. Diego Simeone is probably one of the most emotional managers in Europe.
"The style of his teams and the way they performed have always reflected those emotions that he tries to bring into the team. This is what it's all about and we have to try and match those emotions and energy in both games. This is what we will have to be aware of and I will try to prepare my team exactly for that sort of challenge.
"It will be physical, it will be emotional; we have to be mentally strong in both games, even more so tomorrow when we play away. We haven't played against each other as yet, but I have always admired what he has achieved in the last 11 years at Atletico. I think he has changed them completely into one of the most respected clubs in Europe.
"I am looking forward to those two games we are playing."